Discover more from Dub Nation HQ
High Quality coverage of the Golden State Warriors with the best commenting community in the world.
Over 3,000 subscribers
LGW Writers "keep or cut" roundtable part 1: NBA draft delay and Golden State's best bet for a pick
Our team gets together to discuss what the Warriors are going through and what key decision points to look for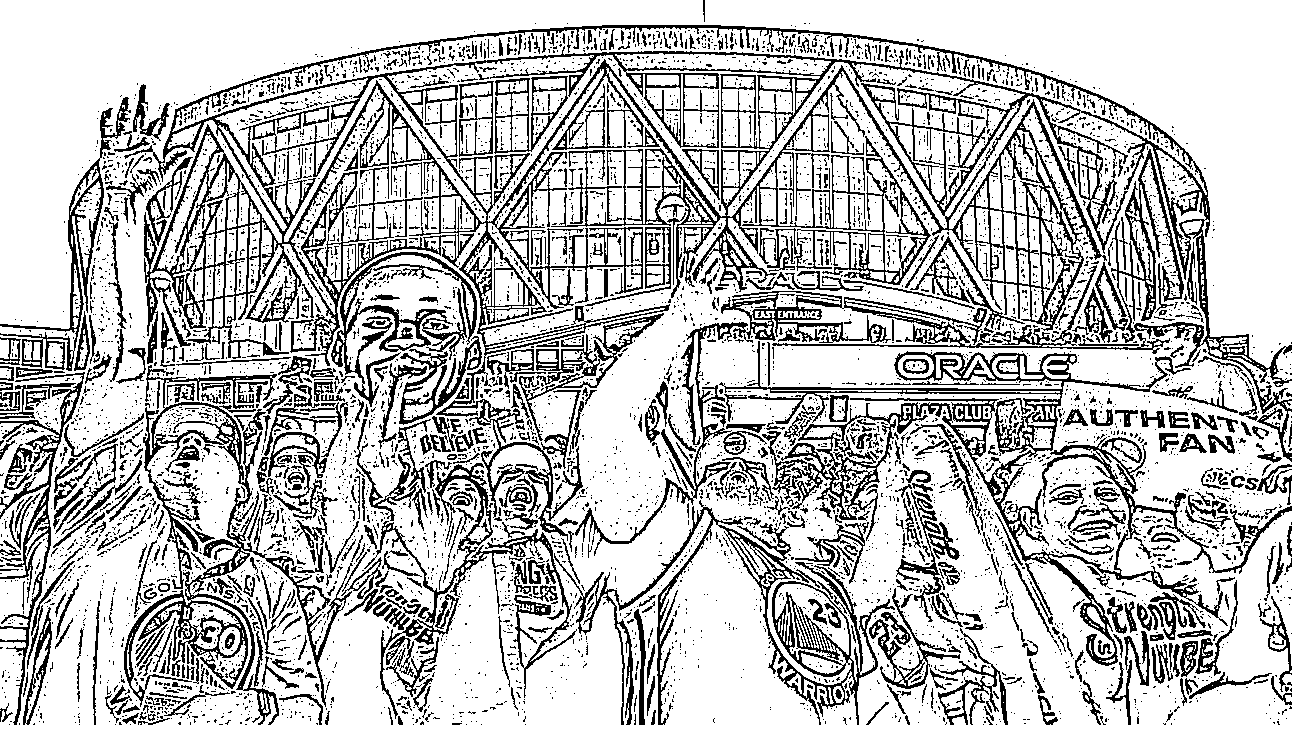 While I was writing the end to our "keep or cut" series, the Let's Go Warriors author's chat in Slack was on fire with everyone chiming in on the permutations and priorities in play as the Golden State Warriors approach a pivotal offseason.
This is the first half of a two part series, where our writer's group gets their own shot at telling everyone what the best options are.
With the NBA Draft Lottery delay, what are some of the most important ramifications for the Warriors?
Daniel: It slows the timeline for the punishment that needs to be levied upon the non-believers in the NBA for mocking the Golden Empire's alleged demise. The Warriors' draft pick looms as precious potential, either as a future piece on a championship contender or a tantalizing bait in trade machinations. Once the Saga of the First Round Pick is resolved, the Warriors' can resume chiseling the franchise's face into the Mount Rushmore of NBA dynasties.
Nate: I mean … this is going to be one of the most bizarre drafts ever given the completely unpredictable interruption in society given a) NCAA prospects saw their season cut short and b) teams might not get all the workouts and combines to evaluate players. So the Warriors will be going into this draft with a completely novel evaluation process, regardless of where they're picking. We can hope that the rumored delay in the actual draft gives them a little extra time to figure everything out … but maybe we'll also find that the whole circus that goes on pre-draft isn't quite as meaningful as we think…?
Duby: What's weird to me about this year is that James Wiseman, the player I've seen at the top of a fair amount of draft boards is such a huge unknown. I think you're right though to point out that maybe these individual workouts are overblown anyways. That said, for a team that is already feeling some trepidation about what is supposedly a very shallow draft, losing any potentially useful avenue for information is less than ideal.
Apricot: Not sure if GSW is particularly affected more than the other lottery teams, but anything that delays basketball will give Steph/Klay/Dray more time to heal…
PMC: Definitely tougher to evaluate everything. I think the Warriors need someone who can confidently contribute or otherwise develop far enough such that, by the playoffs in April, the player can help win a game. Can a better understanding of the psyche of the draftee have an impact on that timeline? Not sure. In any case, the draft class is so young, not having those in-person interviews hurts, but then again that's a handicap every NBA team will have.
Have you looked at draft picks? Anyone you especially like or dislike?
Daniel: I did not watch college basketball this go-round and only read ESPN headlines for who the next big thing is, so forgive my ignorance. But for the sake of ratings I'd love to have LaMelo Ball join the team just so that I can see his indefatigable father LaVar challenge an amused Draymond Green to any of the following three:
A game of spades

A freestyle battle

A three-point contest
Anything to make the Warriors 20-part ESPN doc in 2040 even more action packed.
Nate: They're definitely playing dominoes too. Otherwise, it's just hard to see it much different than that.
Duby: I don't watch any college basketball, but my big concern with Ball is that his lack of shooting will compound some spacing troubles with Draymond Green and Kevon Looney making for a less than ideal bench unit. My only real thoughts heading in to the draft is that I do not want the team to take Ball (for reasons stated above), or Wiseman. Wiseman is just too much of an unknown. If we are gambling on a skinny big man, why not just give Alen Smailagić those minutes. Let's remember that he's just 19 years old and has shown enough flashes of promise to warrant further investment.

Bottom line is I want whichever of the athletic wings the Warriors like best.

Apricot: I mostly boycott the NCAA because of athlete exploitation, so I definitely have no deep insight into the draft prospects. Here is a straight kneejerk reaction on the few prospect videos I saw.
Obi Toppin highlights are fun as hell to watch, and his athleticism pops off the screen. How bad can his defense be? If he has motor and coachability, I Want To Believe!

Okongwu looks good on D and is a highlight finisher. Probably the best GSW fit on paper.

Wiseman dominated weak teams, did less against better teams, doesn't create his own shot but hit free throws. Not much tape and nothing too exciting for me.

Deni Avdija gives off Mike Dunleavy Jr vibes.

LaMelo, too much circus and no shooting.

Haliburton. Seems composed and solid and could see him tomorrow as a backup PG.

Killian Hayes. Some nice passing and vision, jumper looks odd.
Basically, all the prospects are flawed, so I hope GSW gets someone fun to watch.
PMC: I try to follow the experts who have been analyzing NBA Drafts the longest, then look for footage on YouTube. I haven't done much of that yet, but I will say that ESPN's Mike Schmitz has put together some nice in-person interviews with some of the draftees, that's helped understand them a little bit better than just looking at their highlights.
I'll follow DraftExpress founder Jonathan Givony and say that LaMelo Ball is one guy who can project to possibly helping win a game next April. I can actually envision him as a straight-up backup for Stephen Curry — I may write about this in due time.
The only other two picks I can see possibly helping in April and basically not go through too much rookie doldrums (read: Jordan Poole and then Eric Paschall, although things were looking up for both by the time we hit March this season) are Anthony Edwards and Obi Toppin. Toppin, as we know, is older than the other draftees and from Schmitz's video with Edwards, I got the sense that Edwards could fit into the Kerr System rather seamlessly, especially with the presence of Steph and Klay. However, Edwards' IG stories keep reminding me of just how young this kid is.