Keep or Cut? Part 5 - Should the Warriors draft a player, or trade the pick to improve right away?
Draft picks, traded player exemption, and free agents, oh my!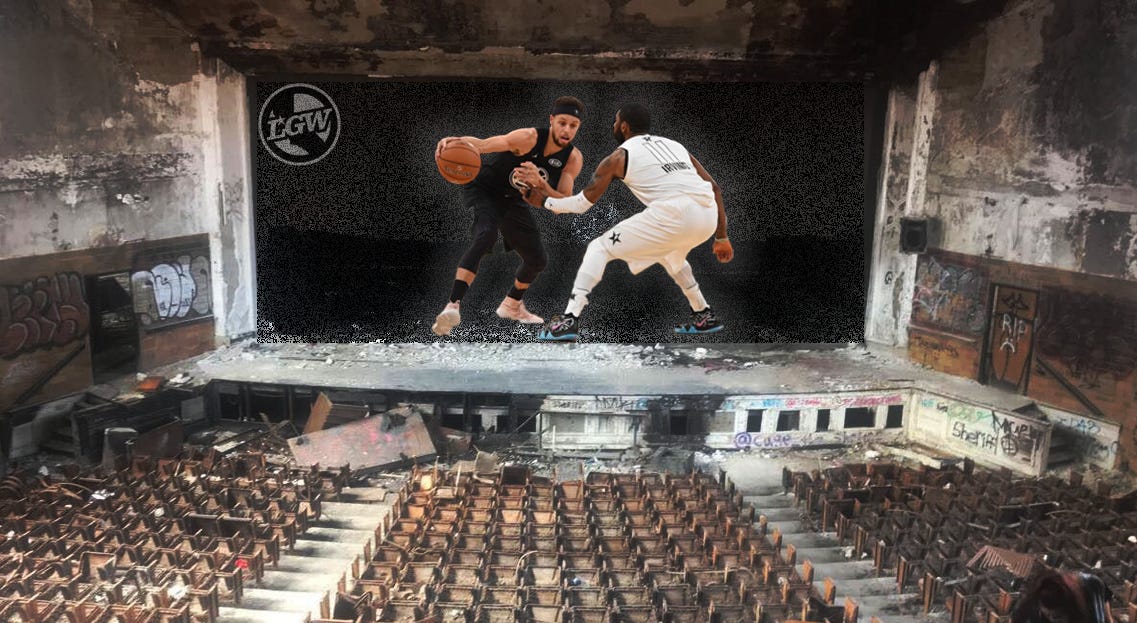 In order to extend the dynasty, the Golden State Warriors are going to have to re-invent themselves on the fly. It was what marked the dynastic runs in Chicago, Boston, and Los Angeles, but recreating the magic of restructuring the peripheral roster elements around a team's core is harder than a Ron Artest elbow.
Golden State is going to have a very nice early lottery pick in the upcoming draft, as well as another in the following offseason. These resources are a major milestone for the franchise, and the successful utilization of these assets will play a significant role in determining if Stephen Curry, Klay Thompson, and Draymond Green can achieve another championship.
But the real question is going to be whether the Warriors are best served by taking on a new young talented player, or leveraging the pick as part of a deal in order to return an established star - or at least someone that can help right away.
Draft pick
In what is generally considered a shallow draft, and no clear consensus number one pick, there are a number of directions the Warriors could go. Of course, drafting is always an uncertain exercise, from Fuller over Bryant to Kevin Durant getting picked second, there is always a huge unknown in drafting any player.
From tankathon.com, here's a quick picture of the top prospects in the upcoming draft. I don't have a personal opinion just yet because the Warriors draft position isn't set: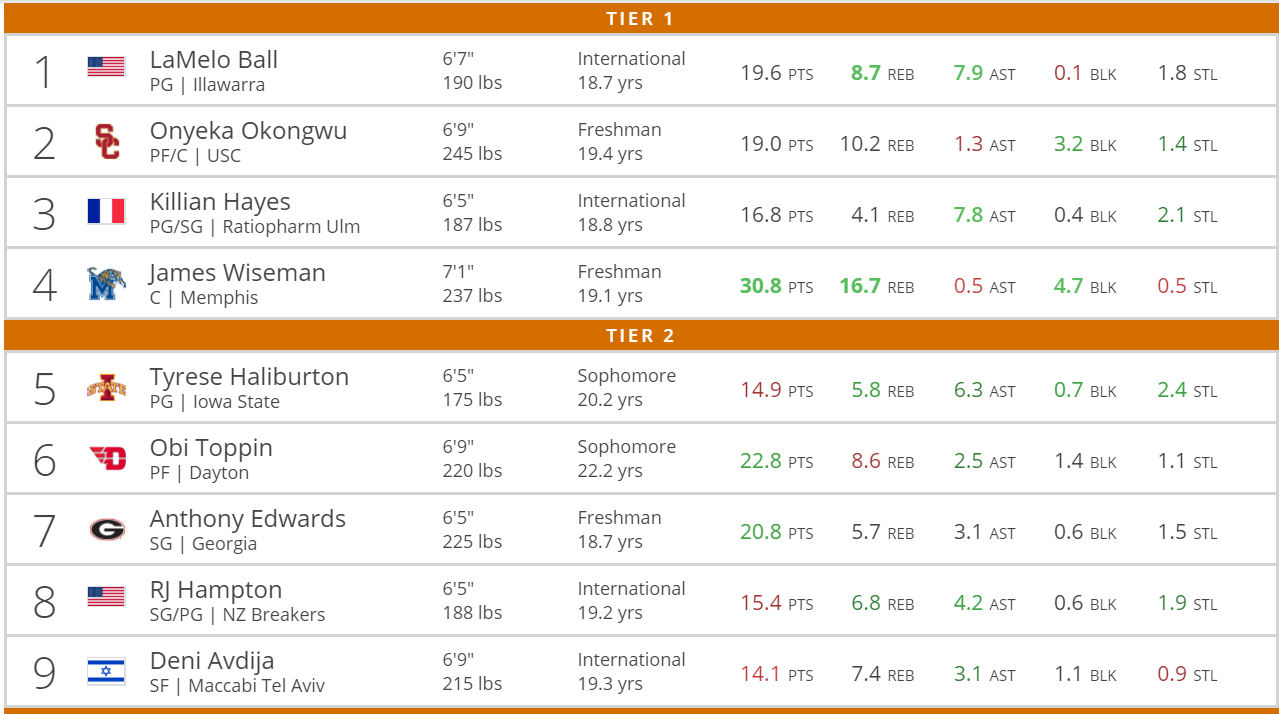 Fortunately for Golden State, they have a guaranteed top five pick. Remember that under the new smoothing draft order, the Warriors have a 14% chance of obtaining the top pick; so depending on where they land in the draft lottery, the team could be facing any number of decisions.
But in general the question (presuming the team keeps the pick) is whether they draft a player expected to contribute immediately, or a long-term prospect with a higher ceiling.
As Steve Kerr said back in March, this is a serious strategic question and one with an answer that goes into a deeper dimension like Buckaroo Bonzai driving through that mountain:
"But what we have to weigh is -- are we looking for a player who is gonna help immediately because we feel like we've got this window the next few years? Are we gonna use the pick in a trade to try to trade for a vet who is ready to help us win right away?

"Or do you look at it long term -- because you know you want to be good for the next decade -- and you take a young player with a lot of potential who's maybe not ready to help us win yet but you feel like could be a great player down the road?
Or trade for a veteran?
Alternatively, the Warriors can use the draft pick as a deal sweetener in their pursuit of a more established NBA talent.
As our friend Patrick Murray recently wrote over at Forbes the Warriors have multiple options if they were to choose to pursue a trade. One potential avenue would be "trading down" or swapping the team's high pick for a slightly lower one. The goal would be to still manage to snag a servicable wing player in the mid to late lottery while also getting some sort of player consideration.
However, given the relative dearth of standouts in the lottery, the potential pool of trade partners for a deal like this is somewhat sparse this year.
Interestingly, there's also a more convoluted path to established vets that would involve the traded player exception (TPE). Remember that due to salary cap rules, the TPE cannot be combined with another player in any one transaction - but by adding an extra step, there is a work-around.
In this scenario, posited by Anthony Slater of the Athletic, Golden State would first use the TPE to get a player with salary to match their target player (Aaron Gordon is used as the example) and then, in a separate trade, the Warriors flip that player and whoever the Warriors pick this year, or Minnesota's pick next year in another trade later. 

Aaron Gordon would potentially be a fantastic fit for the Warriors. He's a versatile, defensive ace, with a rounded offensive game who can create for others and score a bit himself. His career has stalled a bit in Orlando as he's been miscast as a primary option but he could thrive with the Warriors as a smallball power forward, or a sixth man coming off the bench like Iguodala. 
Whether using the TPE, trading one (or both) of the incoming lottery picks, there are some avenues available to the team should they choose to go this route.
Regardless of how the Warriors choose to proceed here, the important take away at this point is that the team has options. When Kevin Durant left, it put Golden State on a path with limited options. The front office took significant steps last season to avoid the dreaded repeater luxury tax, which has now afforded the team it's most wide open offseason in recent memory.
Whether the team eventually takes a shot in the lottery or swings for the fences in a trade for an experienced veteran is anyone's guess. The draft pick route would guarantee some embedded low salary players, but the Warriors have done an excellent job recently of finding contributors from the discount bin of the NBA. My guess is that Golden State would prefer to package the pick(s) and get an established player, but whether anything comes from those efforts is largely dependent on what other teams want. The Warriors may end up hanging on to the draft pick largely due to lack of better options.