Heat seek a 2-0 lead over Celtics in Eastern Conference Finals
From role players to stars, to system design, Boston and Miami are locked into what could be a series for the ages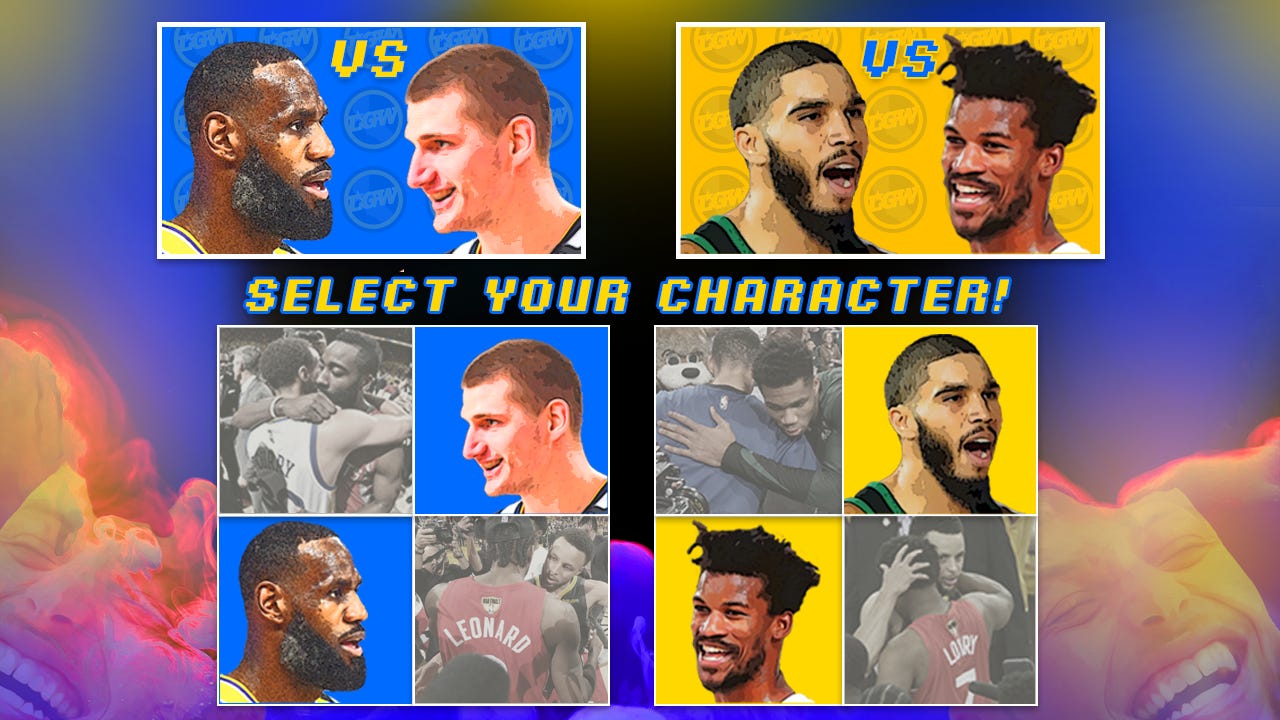 As a kid, I grew up watching this show called Voltron about these really cool transforming lion robots that combined to form a massive humanoid form. Wielding what is probably the coolest sword imaginable, Voltron has become synonymous with any synergy resulting from fusing pieces into a larger whole. Yet no one would be scared about a mouse Voltron. The individual components all matter, but the way they fit and combine is just as important.
Similarly, the parts of an NBA team all have to fit or it won't work. While there are some rare exceptions to this truth, as we saw with these playoffs there are too many fallen giants to ignore how much the entire team matters in regards to postseason success. Which is why I believe the Miami Heat have what it takes to win.
Enter Bam
The Heat lead the Boston Celtics 1-0 in this series, and Game One of this series was a classic, featuring plenty of lead changes throughout, an overtime, and then delivering one of the most indelible playoff blocks of all time - no exaggeration.
This was a tremendous team win highlighted by a few key plays. From big shots that rookie sharpshooter Tyler Herro hit late, to Jimmy Butler's late-game heroics; it was Adebayo's block that sealed the win, but a better overall team effort that got the Heat into that position.
This will be the theme moving forward in this series. Both sides clearly have the weapons to win. Adebayo stole the headlines with his riveting block, becoming the first player to block a potential game-tying or go-ahead dunk in the final minute of a playoff game since they started keeping track of such things. The All-Star is just 23 years old.
But what about Herro's big shots to keep the Heat alive late? The rookie was second on the team at just over 40 minutes - behind only Butler. Herro was one assist shy of a triple-double (12 points, 11 rebounds and 9 assists).
Butler, the head of the beast with a shocking willingness to defer has been tremendous in the closing frames, but in trying to write this up, I discovered that the clutch genes run deep in the Miami Heat blood (via The Athletic):
Butler has been a fourth-quarter terror in the playoffs. He's averaging 7.2 points (sixth best) on 59.4 percent shooting, and Miami has outscored opponents by 55 points when he's been on the floor in the final period. Only Dragic (plus-64) and Adebayo (plus-61) have been better at that than Butler in the entire league in these playoffs.

In 32 clutch playoff minutes, Butler is now 7 of 14, including 2 of 5 on 3-pointers for 28 points.

Herro, meanwhile, is 5 of 11 in the clutch, including 5 of 10 on 3-pointers.
Miami started the 4th quarter with a 14-point deficit, the largest lead Boston had held all game. As we've seen with James Harden and the Rockets, or the recent comeback that the Nuggets laid on the Clippers after being down 3-1, there's a certain kind of inertia that begins to creep in.
Whether those crunch time stats are a pattern or not, dropping a big lead like that and then getting denied at the rim in an all time highlight reel play is going to leave a mark on you.
Kemba Walker vs. Goran Dragic
Coming in to this series, we identified a number of key matchups that would define the outcome and so far, the Celtics point guard has not been up to snuff. Ok well, "so far" doesn't really make sense within the context of just the one game, but it is a lingering problem that hangs over the Celtics.
Since Game 6 in the Raptors series, Walker has averaged 12.7 points per game on 28.3 percent shooting. Dating back to Game 4 of that series, he has made just five of his last 34 3-point attempts. That's 14.7 percent. He has not made more than a single 3-pointer in any of his past five games. 
Not all of this is on Walker. Adebayo is an excellent pick and roll man on defense - as evidenced by that final play where he blocked Tatum's dunk attempt so successfully. The Celtics are going to have to figure out something besides the guard-plus-guard pick and roll play as the bread and butter of their offense - because it often ends up looking at the Jimmy Butler anyways, or feeding drives into Adebayo's hungry hands.
Dragic on the other hand went off, leading all scorers with 29 points, and filling out the stat sheet with 7 rebounds and 4 assists. Walker wasn't horrible, but his 19 points, 6 assists and 3 rebounds look a lot less rosy in direct comparison - and that's before you factor in that Walker shot just 31% from the field: 6 for 19 on the night.
What adjustments to look for
There's a strong strategic element here at work as well. While we saw Boston trying to isolate, especially as the game wore on, it was Miami that continued to trust its offense. 
Related to the section above, the Celtics have to figure out a better way to utilize Walker. He was 2-for-11 over the first three quarters, and pitched in a couple of the most painful turnovers with the game on the line. These issues are related - an allegiance to isolation scoring has a large role to play in the NBA playoffs, but if it's your only option then it can quickly turn into a problem. The Celtics will need to be able to run some sort of non-isolation sets, even if it's in the background of ongoing isolation attacks.
"I think obviously switching has something to do with it," Stevens said. "But we need to handle it better, there's no question about it. Not only was there probably too much pounding of the ball, there was also not as much space the way that they were guarding. So we need to do a better job of that. We'll go back and look at different ways that we can attack better at the end of the game."
Don't expect huge adjustments for either team. The Celtics were in control for most of the game and carried a double digit lead heading into the fourth; Miami can just look at the series lead and be content.
Just like when Voltron is struggling in the boss fight, they don't reinvent themselves, they just clap those big lion hands together, form their cool sword, and then use it to slice the bad guy in half. Expect these teams to both get tougher.