Who are we pulling for in the NBA Playoffs? Part 2
Who should take on Anthony Davis and his supporting cast?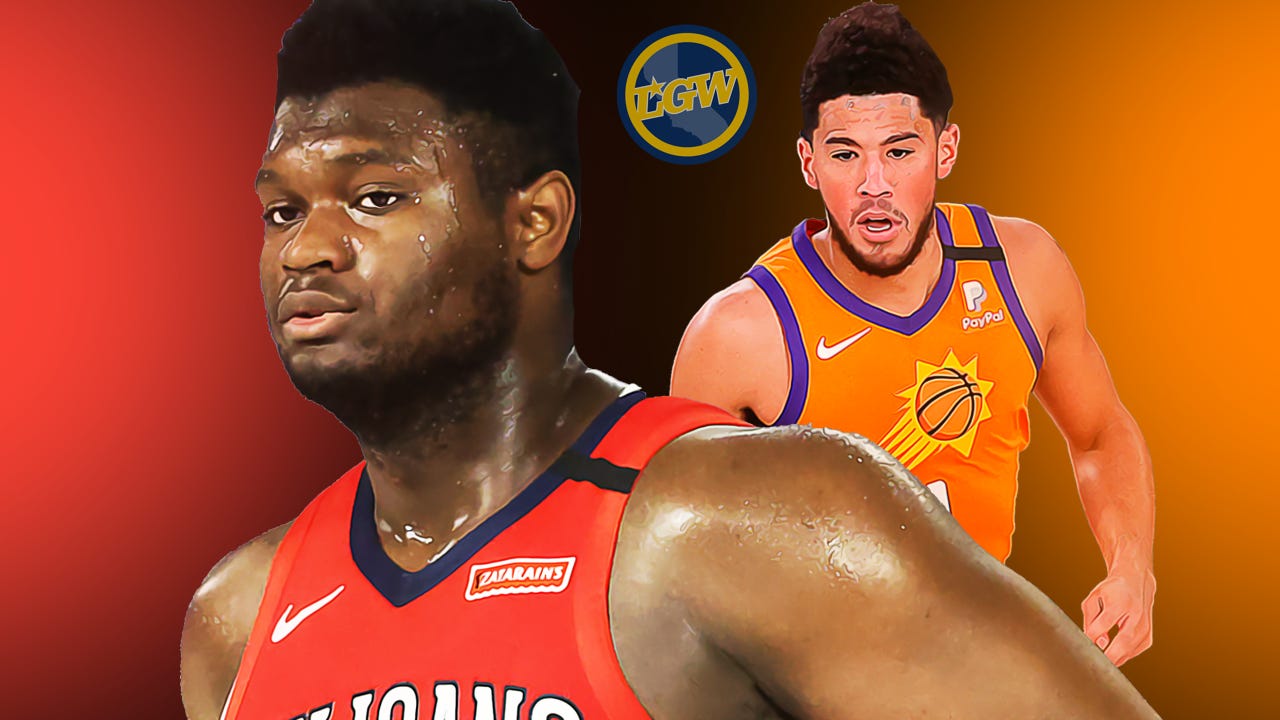 The Warriors are so far out of playoff contention that they literally weren't even allowed in the same arena as the contenders. And so, it is time to decide who LGW Nation should be pulling for to win the Disney Asterisk Cup in the Orlando Bubble.
Who, for lack of a better term, should our Bubble Team be?
Currently, six teams are still battling for the last playoff spot in the NBA.
Grizzlies 33-37

Blazers 32-38

Spurs 30-38

Suns 30-39

Pelicans 30-39

Kings 29-40
It's time for LGW to officially endorse one of these teams, and we'll do it through democracy.
We'll have a group stage with two groups of 3 and then one grand finals.  When the playoffs properly come around, we'll have another tournament to see who LGW endorses for our Bubble Team. Whichever team gets picked, I, Eric Apricot, will root for in the playoffs. 
Here is the group stage in the The Official LGW Side Team Tournament.
Group B
Here is a sketch of reasons to support the teams.
Pelicans. The Zion and Zo show.  Plus hysterically funny if NOP beats LAL and actually wins the LeBron Pump-and-Dump Corporate Takeover Anthony Davis Extortion trade.
Spurs. It will be really funny if Popovich manages to win TWO asterisk championships.
Suns. Booker is a rare talent… and I got nothing. The owner Sarver is one of the worst in the NBA and I can't support anything that helps him succeed. 
---
Your Vote
Which of these three teams do you hope makes the playoffs? 
Either vote on Twitter or in the comments (worth 10 Twitter votes).