Steph Curry has been more prolific at dunking than making threes from 32+ feet
Random Warriors-related musings while basketball is on pause.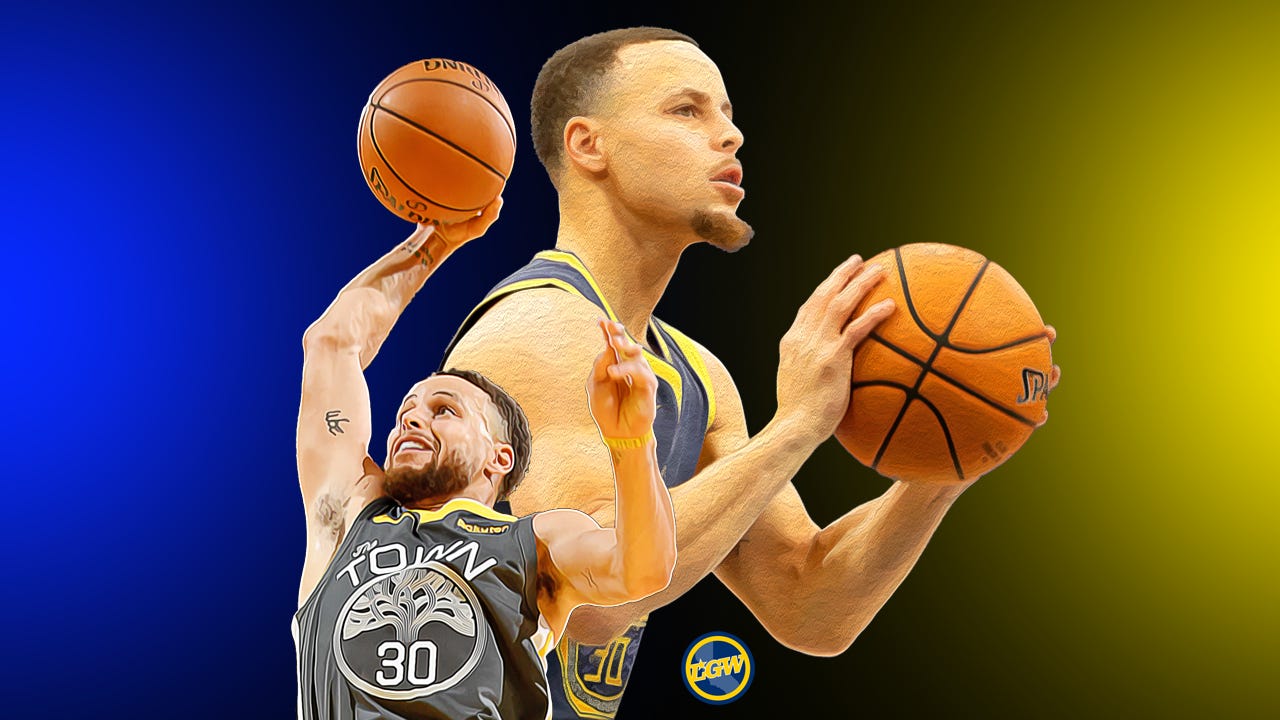 With sports on hiatus, it's been a perfect time for sports fans to throw themselves into the nostalgia of yesteryear and reexamine their favorite athletes.
I recently wrote a piece discussing a massive, after-the-whistle jam from Golden State Warriors point guard Stephen Curry last season. Entering "Steph Curry dunks" into Google took me down a rabbit hole of airborne highlights that I had mostly forgotten.
While the Unanimous One's unrivaled shooting prowess may have transformed basketball forever by emboldening long-range bombing, it's clear from this highlight reel that he's not immune to the joys of dunking. Curry's rare elevation into the airspace normally reserved for taller or more athletic hoopers sends a thrill to his teammates and a despondent chill to his opponents.
But there's a clear reason people want to shoot like the 6-foot-3 guard, not dunk like him: his jams happen so rarely. Over his 11-year career, he's only had 29 dunks (26 of them in the regular season). His best season for traversing "the air up there" came during his 2016 Unanimous MVP campaign when he threw down seven jams. His last slam came during the 2019 season.
As I was poring over the numbers, I began to wonder which Curry had more of: dunks or made three-pointers from the random arbitrary distance of 32+ feet? The farthest part of the 3PT arc from the basket is 23-feet-9 inches; 8+ feet beyond that is considered deep waters for most players in the history of basketball.
Here's what I found (per Basketball Reference):
Curry career dunks (including postseason): 29
Curry career 3PT from 32+ feet: 28
This result kinda surprised me!
Here's all those bombs in spreadsheet form: