Warriors Trade Exception Tournament Group C: Kelly Olynyk, Kelly Oubre, Marcus Smart, Ricky Rubio
You decide who advances.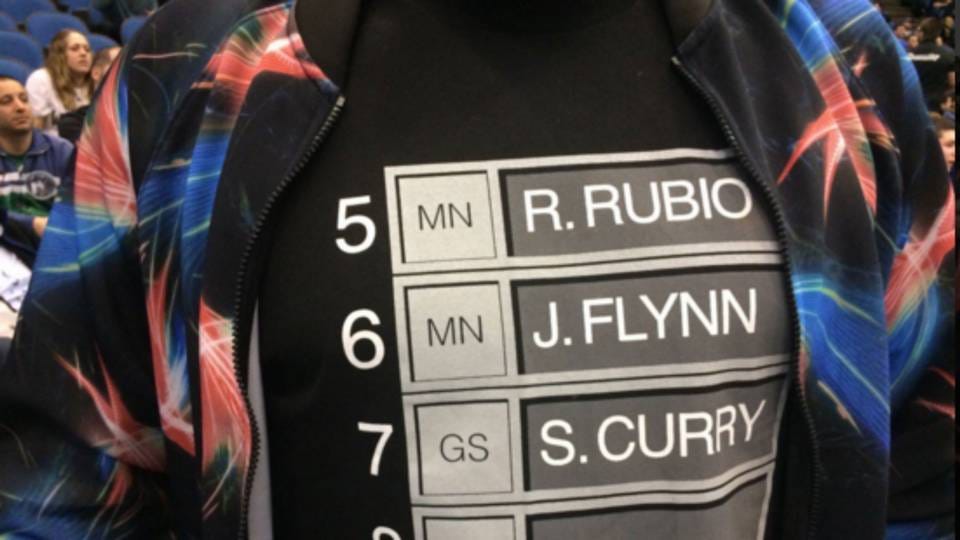 The 2020 Warriors Trade Exception
The Trade Exception technically expires on July 7. However, Anthony Slater writes:
Everybody I've chatted with about the subject said they'd expect the new expiration date to land a day or two after the free-agent moratorium, even if it's in September, since that's where it was initially planted, for strategic purposes. Which brings us to the next question.
This trade exception was created in the Andre Iguodala trade to the Memphis Grizzlies, and is worth $17.2 million. It's fair to say that I am no expert at how to use it. Here's Larry Coon's FAQ about it. But roughly speaking,
it needs to be used to acquire players under contract (technically there could be a sign-and-trade, but the Warriors want no part of that again after this year's experience);

it can't be combined with other exceptions or players to make it bigger;

it can most simply used to acquire a single player (and while there seem to be technical ways to acquire more than one, I don't understand exactly how)
So we're looking for players under contract for less than $17.2m, and which teams might trade to the Warriors for (possibly extremely protected) draft picks.
Local writers have come up with some excellent ideas for possible targets:
It's time to settle this, tournament style. I've combined all the ideas from the local writers and added two of my own, to make a list of 16 possible targets. I will break them into four groups for a Group Stage, and the winners of each group will have a final showdown. The groups have been determined by straight alphabetical order.
The question that will be put forward to you is simply: which of these players should the Warriors most want to acquire for the trade exception?
Let's ignore details of whether to throw in certain draft picks or whether their contracts are worth it or whether their team would even want to trade them. These are unknowable. The Warriors championship window is closing, and the time to win is now.
Group A update
Our full write-up and scouting report was posted a couple of days ago, and the results are in:
45% Andre Iguodala

26% Danny Green

21% Dennis Schroder

7% Cody Zeller
Andre Iguodala took a plurality of the vote (Twitter votes + 10 x LGW comment votes) and coasts into the Final Round. I was surprised that sentiment didn't drive his victory to greater heights. I guess everyone is rightfully wary of his age.
Group B update
Our full write-up and scouting report was posted a couple of days ago, and the results are in:
65% Domantas Sabonis

27% Josh Richardson

7% Evan Fournier

1% Dewayne Dedmon
Sabonis easily takes the group and advances to the final.
Group C
Kelly Olynyk

Kelly Oubre

Marcus Smart

Ricky Rubio
I've written brief scouting reports below. All stats below are from Cleaning The Glass.
Kelly Olynyk
7'0" BIG, 29.0 YEARS OLD

2020-21: $12,198,243
Okay, I'm going to admit, I'm biased. I don't like how he has been involved in dirty plays (even Draymond Green called him out on this).
Overall, he has been plus on the court, making the offense run better. His defensive effect has been drifting downward from excellent to below-average over the years.

Olynyk has been an efficient scorer and playmaker, though turnover-prone.

Up until this year, he's been a rim-running corner-three specialist. Last year, he became a dominant three-point shooter from above the break. It's hard to tell what this means, except to say he's a decent three point shooter.

He's never been a shot-blocker, but his steal rate is high. He also has been below-average at rebounding.

Kelly Oubre, Jr.
6'7" FORWARD, 24.4 YEARS OLD

2020-21: $14,375,000
By on-off, KOJ has been a big minus on both sides of the ball in WAS, but became a plus on both offense and defense after arriving in PHX.

His usage has been creeping up for years and has been an average-efficiency scorer, with not much passing.

Strangely, most of his improvement has come from big leaps in his midrange shooting accuracy. He continues to be below-average at the three for a forward.

Despite his having bad on-off splits on defense, his block and steal rate has been good for his whole career.

Marcus Smart
6'4" COMBO, 26.2 YEARS OLD

2020-21: $13,446,428
A bulldog on defense. Involved in weird plays but a reputation as a winner. Plays above his size, somewhat like a smaller Draymond.
His on-off stats don't live up to the billing. His defensive effect is about average (with him on the court, the team gets lots more turnovers) and his offensive effect is below average (shooting and efficiency decline). The net effect is just about neutral.

Last season, Smart put it all together and was a medium-usage, efficient scorer (in sharp contrast to past years) while maintaining his track record as an absolutely top assist man (and turnover man). This season, his numbers are down all over the board except for his turnovers improving a lot. What to make of this change?

He consistently rates as a terrible finisher and jump shooter, except for the glorious 2018-19 season we've mentioned.

On the flip side, he consistently ranks at the top of steal rates and is above average at blocks for a guard. He is even an above-average pest on the offensive boards.

Ricky Rubio
6'4" POINT, 29.5 YEARS OLD

2020-21: $17,000,000
Forever famous as the #5 pick in the 2009 draft along with Jonny Flynn (#6) which allowed Minnesota to choose TWO point guards not Stephen Curry, allowing the Warriors to draft Curry. Despite that, Rubio has carved out a quietly excellent NBA career.
In MIN and PHX, Rubio has had elite on-off numbers. Everyone expects his defense to be excellent (which it is), but his offensive effect was powerful too. You might notice that I'm ignoring his UTA years, which were quite average. I'm not sure what the difference in role and scheme was.

He's consistently been an elite assist passer, below average as a scorer and turnover-prone.

As his reputation suggests, he is below average at scoring at every level, with occasional above-average midrange jumpers.

And as his reputation also suggests, he is an outstanding stealer and rebounder for a guard. His block rate is low and he fouls more than average.

Bonus Videos
Which of these four would you MOST want the Warriors to add for the trade exception?
You can vote on Twitter, or you can vote in the comments. Votes in the comments will count as 10 Twitter votes.
---
To support this content, community, site and a good trade by the Warriors, please consider pushing this button: