Discover more from Dub Nation HQ
High Quality coverage of the Golden State Warriors with the best commenting community in the world.
Over 3,000 subscribers
Warriors lost to Lakers, but may have found new swagger
Exploring Wiggins-mania, how GSW's youngsters fared against the West's best team, and the thrilling mythos of the underdog Warriors.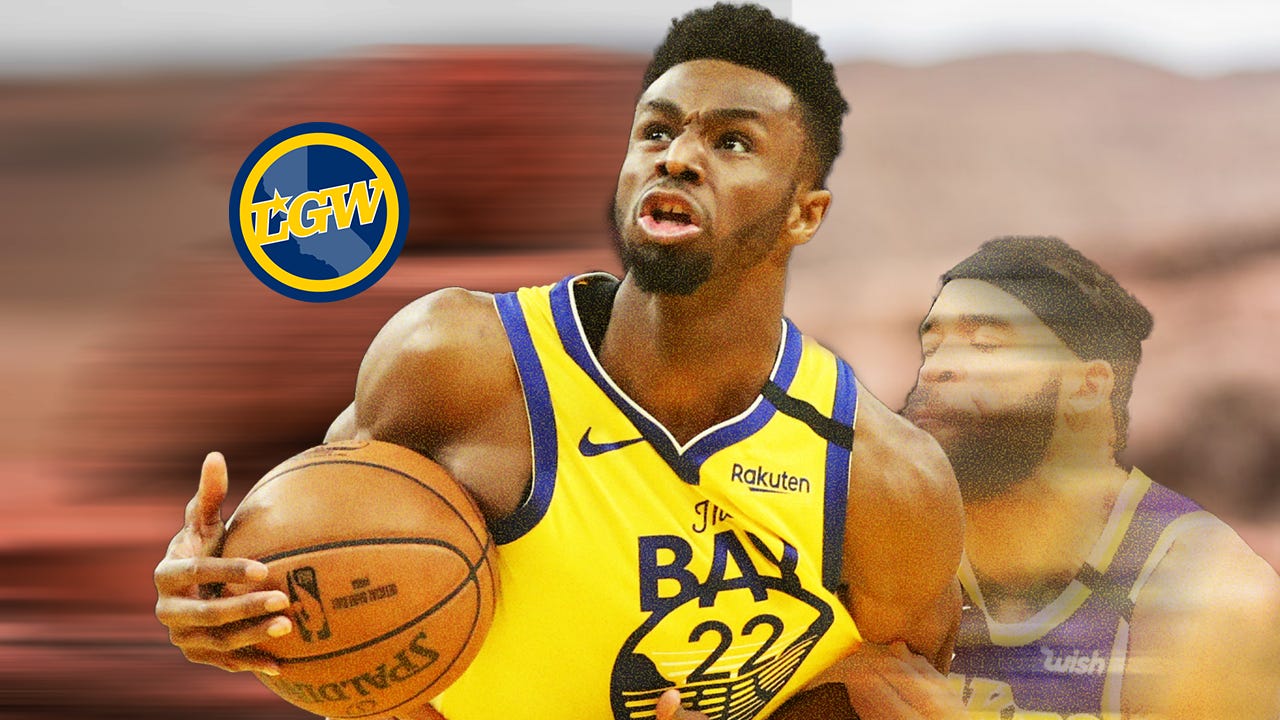 Somewhere between Pastor Mark Jackson being fired from his head coaching job with the Golden State Warriors, and Kevin Durant This-is-Sparta-booting Cleveland out of relevance, the Dubs lost the chip on their shoulder.
And I get it. It's hard to carry that "nobody believes in us" angst after ripping a path of destruction across the league so thorough and jagged that your opponents' only option is to feebly lament your greatness while publications like Slate and Complex cry that you ruined the league.
Not to mention the team moved on up from the hard-knock grit of Oracle Arena in Oakland to the futuristic space station glitz that is Chase Center in San Francisco. That shift out of the hood and into the penthouse cosmically intertwined with the Dubs' dynastic narrative of "started from the bottom, now we're here".
Remember last summer when ultimate shoulder-chip guy Draymond Green referenced the team's burning desire to regain that edge?
I don't think Green had any idea of just how much of an underdog the Dubs were about to become. After the seismic roster turnover spurred by Durant's departure, mixed with a hellacious cornucopia of injuries, Golden State has an NBA-worst 12-41 record.
Additionally, the Dubs shocked their fanbase and drew the antagonistic humor of the NBA community at large when they acquired the much maligned forward Andrew Wiggins at the trade deadline.
Check out these reactions:
If NBA Twitter were the judge, jury, and executioner for league matters, the Warriors front office would be serving a life sentence for aiding and abetting a "bust" #1 draft pick on a max contract.
LOL, #Unspeakable
Now imagine taking that basketball castaway and teaming him up with the Warriors' summer league squad to face the Los Angeles Lakers, the best team in the West. It doesn't get much more underdog than THAT, folks!
But instead of rolling over and taking their beatdown, the undermanned Warriors feistily fought the Lakers until the final minute of a 125-120 loss in San Francisco.
Do you really think Andrew Wiggins is bad at basketball?
Wiggins is a lifetime 19.7 PPG scorer and is averaging 22.5 PPG this season, so I was pleased but not shocked that he hit the Lakers up for 24 points in his first game as a Warrior.
But the efficiency by which he did it was eye-opening. 8-of-12 shooting from the field (3-of-4 from downtown) is nothing to sneeze at, particularly against a physical Lakers team that is ranked top-5 in defensive rating (highest in the conference).
Peep his shot chart: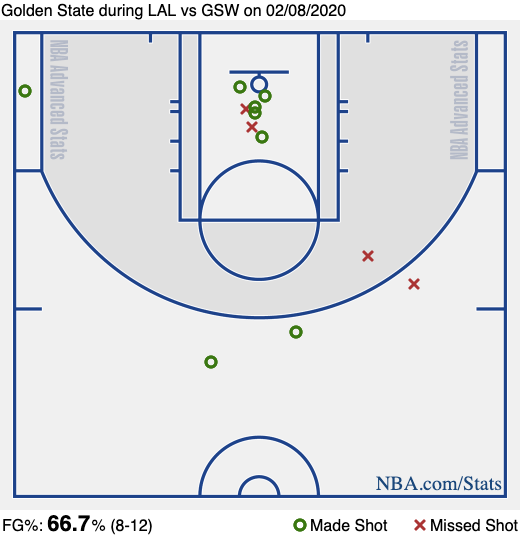 Y'all analytics nerds like when dudes either shoot threes or get to the rim right?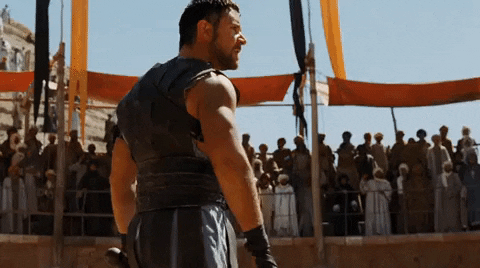 He was a lamentable 5-of-9 from the charity stripe; after years of watching Andre Iguodala and Draymond Green labor at the line I'm sure Dub Nation is resigned to only the Splash Bros being able to make free throws consistently.
But beyond his offense, the biggest gripe about Wiggins coming in was his terrible defense.
His five steals and a block last night put Warriors fans on notice: he's more than capable of playing defense. He's 6-foot-7 with enough wingspan to provide deterrence in the passing lanes and in the paint.
Folks, that's Wiggins holding up alone against the likes of KING JAMES. This young man has the length and athleticism to compete on a nightly basis, it's up to the Warriors to cultivate that and help him be great.
And this man's first step + ability to finish in traffic is everything you ever wanted from Harrison Barnes/Alfonzo McKinnie/Alec Burks/Glenn Robinson III/Patrick McCaw.
Golden State's roster projects are coming along nicely
While Wiggins' performance was the main topic du jour from last night, it was a fiery effort from several other castaways and underdogs that kept this game competitive down the stretch.
Marquese Chriss
Did Chriss just have the best game of his career? He just went toe-to-toe with what Kobe Bryant referred to as the biggest team he had ever seen. Chriss led the Warriors with 26 points on 12-of-15(!) shooting from the field, and he even made a three-pointer.
His 9 rebounds and 2 blocks against that massive frontline showed his competitive spirit. Can you believe this 22-year-old is already on his fourth team and was waived by the Warriors a month ago as they figured out the salary cap? This dude is a piece to the puzzle for sure.
Jordan Poole
FINALLY. The Warriors' 2019 first round pick broke out of his rookie slump to score 19 points on a highly efficient 8-of-12 shooting from the field and nailed 3-of-7 from beyond the arc. In crunch time, Poole was attacking Lakers off the bounce with a ferocity and creativity that shows the rookie is not fazed by his rough start to the season.
I told LGW's Nate P. during the game that Poole's green-light for taking shots is crazy high for rookie. He retorted that Poole doesn't have the green-light; he's just always running reds. NEVER SLOW DOWN, ROOK!
Alen Smailagic
Is Smiley my new favorite Warrior? In summer league this rookie was bullying everybody, but I wasn't sure how it was going to translate to the NBA. Let me tell you something folks: it translates. Last night he was trying to dunk on EVERYBODY.
Smailagic spent every one of his 14 minutes with a steely "these dudes are trash, let's dominate them" glint to his eyes. His 10 points, steal, block and lone make from beyond the arc showed Dub Nation that this rookie not only is capable of affecting the game in several ways, but he's hella hungry to do it.
Ky Bowman
Bowman had trouble navigating that massive Lakers defense for his own shot (1-of-6 shooting from the field) and he coughed up four turnovers as the starting point guard. But the Warriors backup point guard of the future dished out 11 assists and got to the free throw line to make 5-of-6 from the stripe. His downhill aggression kept the Warriors offense moving.
He's legitimately fearless. After bouncing back and forth between the team and the G-League all season, he's earning the coaching staff's trust and the faith of his teammates with his dogged mentality. I believe that his game will continue to blossom as he gets more experience and tutelage.
Dub Nation is no stranger to the underdog mentality
I think back often on the We Believe era and how a band of castaways galvanized under the love of Dub Nation to shock the world. Franchise favorites Jason Richardson and Don Nelson reflected to SLAM how the underdog nature of that team fueled them to unforeseen heights:
"We had a lot of talent and a lot of guys with chips on their shoulders," he says of the '06-07 Warriors. "I thought I was underrated. People thought Baron Davis' career was over. Monta Ellis felt underappreciated because he was a second-round pick.

Stephen Jackson—the whole [Malice at the Palace] gave him a bad rep. Al Harrington was a player with the best days behind him. Matt Barnes was a journeyman. Coach Don Nelson—we just fed off his energy. Nobody else gave us a chance. We needed a coach like him to believe in us."

Says Nelson, "Maybe it was that naivety that helped us."
When I watched the Warriors last night, I saw newbies like Bowman, Poole, and Juan Toscano-Anderson desperately fighting to prove they belonged in this league.
I saw former high draft picks Wiggins and Chriss, who were emphatically stamped as hopeless busts, going toe-to-toe with future hall-of-famers like LeBron James and Anthony Davis.
I saw an energetic Chase Center crowd pouring their energy into those outcasts and basketball pariahs.
And I was moved by the realization that the Warriors are forging another generation of hardened hoopers through the raw pain of losing and being written off for dead. Dray mentioned he and the Splash Bros were eager to get that chip back on their shoulders; now they won't have to worry about if their teammates will have it.
Right now, it's all they have. Well, that and the belief of Dub Nation.
#WeBelieve