Discover more from Dub Nation HQ
High Quality coverage of the Golden State Warriors with the best commenting community in the world.
Over 3,000 subscribers
Wait, did Jimmy Butler just cook the Lakers in Game 3 of the NBA Finals?
Miami avoided falling into an 0-3 deficit to the mighty Lakers thanks to Butler's monster night.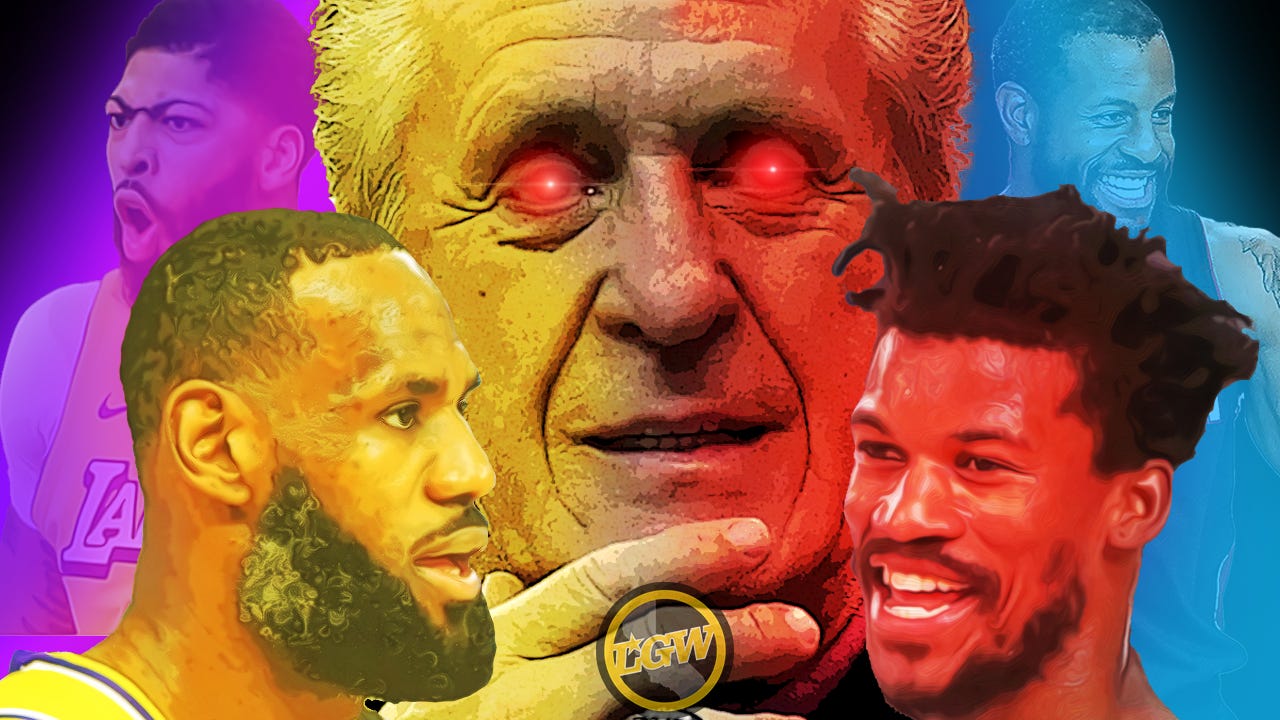 Going into Game 3 of the 2020 NBA Finals many non-Laker fans were discouraged.
The Miami Heat had been battered into submission over the first two games of the championship series, with their crafty point guard Goran Dragic and dominant center Bam Adebayo waylaid by painful injuries. To those outside of the Purple-and-Gold fandom, Los Angeles' 2-0 stranglehold cast an anti-climactic pall over a relatively enjoyable Bubble Playoffs:
BUT THIS IS WHY THEY PLAY THE GAMES FOLKS. The shorthanded Heat emphatically took Game 3 with a final score of 115-104 behind an epic performance from Jimmy Butler and a bruising physicality that unnerved the Lakers down the stretch.
With the season on the line, Butler turned in one of the all-time great Finals performances. He scored 40 points on 14-of-20 shooting from the field and added 11 rebounds, 13 assists, 2 steals, and 2 blocks. In his 45 minutes on the court he was a +20 plus/minus and alternated between outsmarting and bullying the Lakers defense.
His shot chart is straight out of 80's basketball, with no three-pointers and a bevy of mid-range jumpers and point blank finishes. Per Basketball-Reference: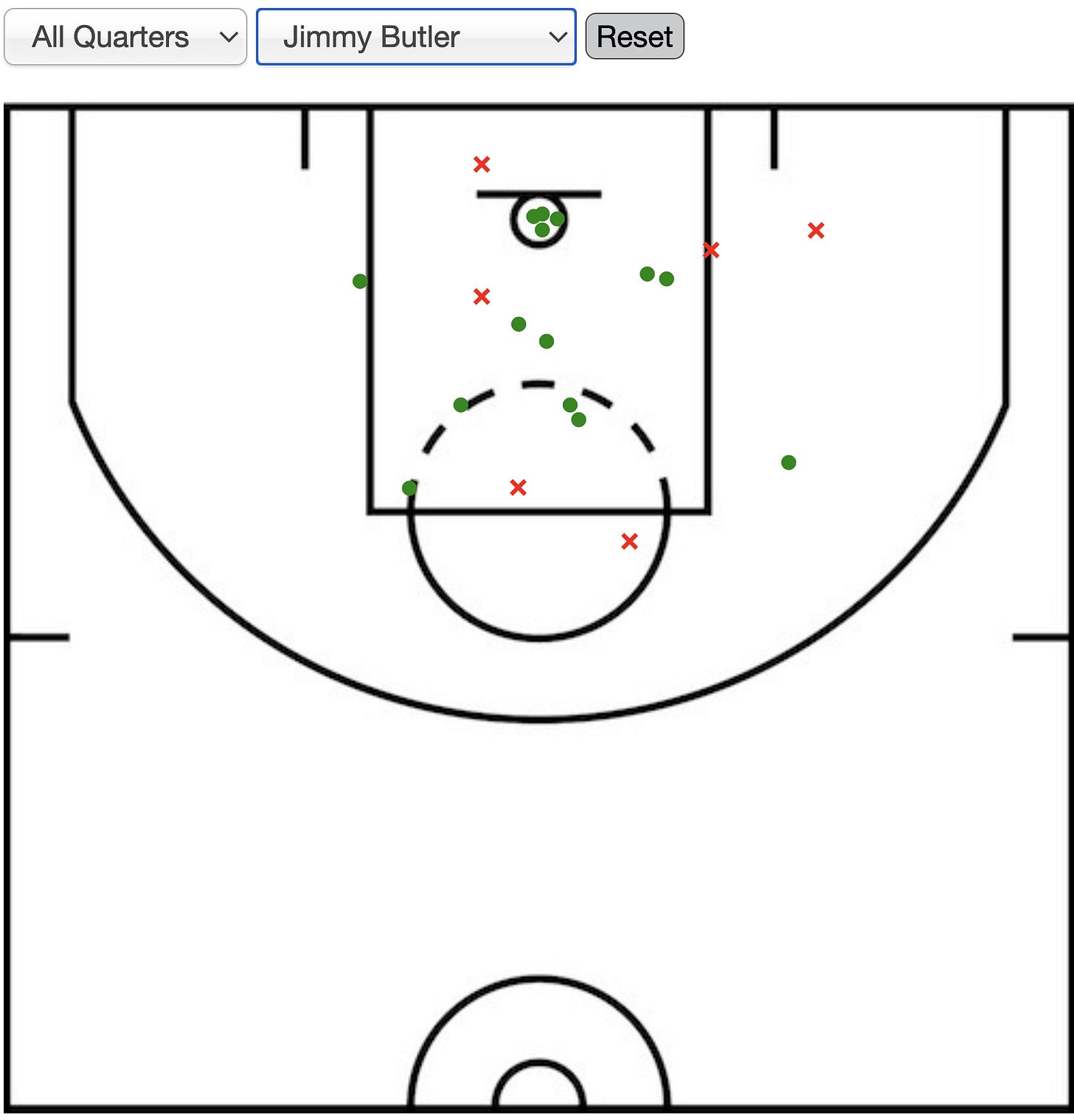 Butler was also a pristine 12-of-14 from the free throw line. It seemed like every time the Lakers had him bottled up he would exert brute force bully tactics and force a referee's whistle. This mid-air crash with LeBron James made me chuckle; Warriors fans know it's rare to see King James get the worst end of the call.
Remember how earlier in the bubble tournament there were MVP's like James Harden, Giannis Antetokounmpo, and Russell Westbrook getting relentlessly chastised for being stymied by playoff defenses? This game tape may provide clues to help them, as Butler perfectly demonstrated how a cagy mid-range game complements rim attacks. He was comfortable and balanced in a variety of spots inside the arc, sending waves of helplessness throughout the Lakers defense as he canned multiple jumpers.
Hmmm, where have I seen a star Heat guard lift his team up from a 2-0 deficit by killing it from the mid-range and charity stripe? Ohh yeah, Dwyane Wade back in the 2006 Finals against the Mavericks!
Let's take another look at that Lakers defense again:
I was surprised that the Lakers kept switching Butler's pick-and-roll attacks. There were times James would start the possession defending Butler, but gently concede to the Miami screen, leaving Butler defended by the much smaller Alex Caruso or Kentavious Caldwell-Pope (as we see in the above clip).
Now we know Miami has dangerous three-point shooters (ranked #2 in efficiency from deep during the season) and the Lakers don't want to concede easy pick-and-pop triples…but why would the Lakers allow Butler to CHOOSE his defender during these actions?
If Butler can do this for the rest of the series, suddenly the Lakers are facing a LeBron-lite who can put up gargantuan box scores and inspire his team. I'll be very interested to see how the L.A. defense responds in Game 4.