Understanding today's bubble madness as "play in" round comes into focus
The final day of the "regular" season in Orlando presents plenty of drama, and Oakland's Damian Lillard finds himself at the epicenter of the play-in tourney party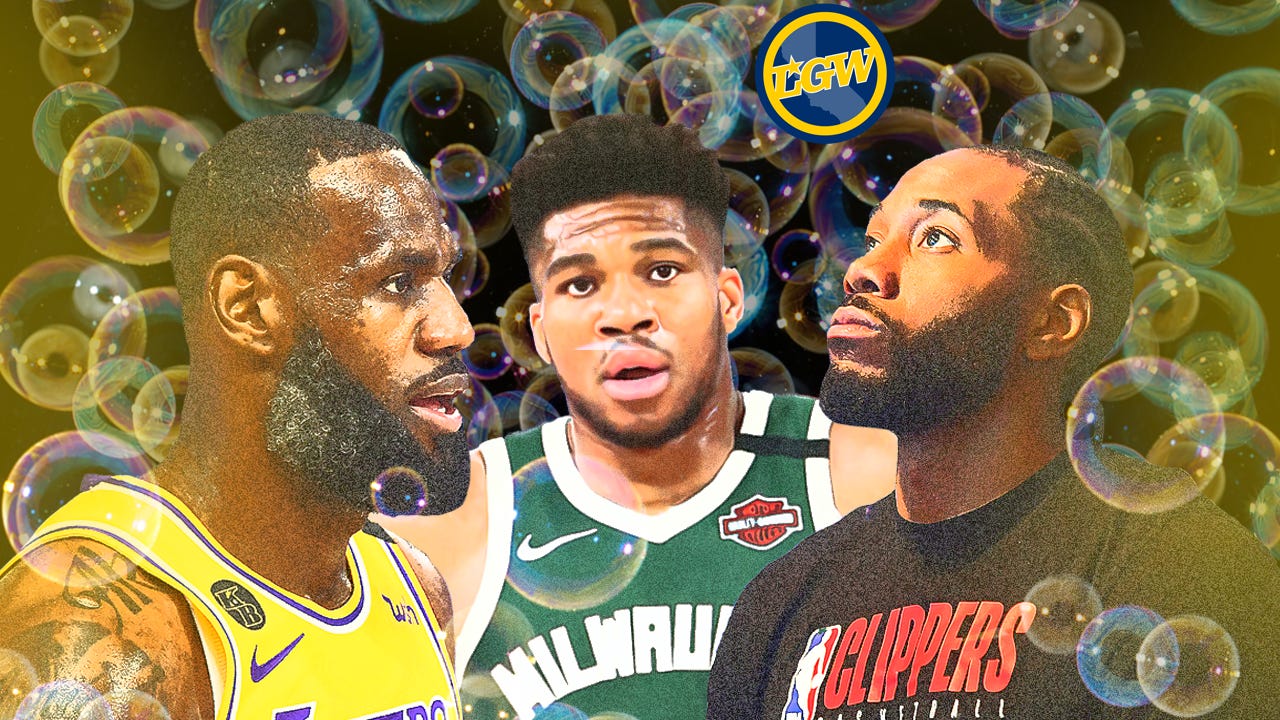 The NBA bubble has been a weird way to re-introduce the league. Enjoyable, but weird. Today marks the final day of action before the playoffs commence, and we are in for a tough battle for the last slots as we approach the NBA's first ever play-in series. As an aside, I really like this format - if the league decides to keep the play-in format, I will not be mad at all!

Three teams (the Washington Wizards, New Orleans Pelicans and Sacramento Kings) have all been completely eliminated from any chance of playoff contention - which means that a Western conference play-in tournament will happen for sure. There are four teams on the edge, but only two of those will be advancing for a shot at the playoffs after today's action.
So, who is on the fringe? And what would today's game outcomes have to be in order for each team to make it? Here's a nifty graphic that floated across my Twitter feed today, from Reddit user u/lucasj:
This is one of the cooler elements of the NBA's restart, and one that has worked out well for the Western Conference - where it feels like at least one plucky team just misses a playoff berth every season.
So this year, those teams will get a chance to save their season and advance into the playoffs by surviving a "play-in" series - where the lower seeded team must beat the other team twice before losing a single game.
Can you just… spell it out, please?
As much as I love a good graphic, there is a tremendous amount of data in that image above. So here is a narrative summary of the outcomes for Portland, Memphic, and Phoenix (note that a whole lot has to break in very specific ways for the Spurs to make it in, though they aren't formally eliminated).
Phoenix Suns:

8th seed if the Suns win; Blazers and Grizz both lose;

9th seed if the Suns win; and only one of the Blazers OR Grizz lose;

Eliminated with a loss.
Memphis Grizzlies

8th seed if Grizzlies wins, and Blazers lose;

9th seed if Grizzlies and Blazers both win, OR if Grizz, Suns, and Spurs all lose;

Eliminated with a loss only if the Suns or Spurs lose.
Portland Trail Blazers

8th seed with a win; OR if Grizzlies, Suns, and Spurs all lose;

9th seed if Blazers lose; AND at least two of the Suns, Spurs, or Grizzles lose

Eliminated with a loss: AND at least two of the Suns, Spurs, or Grizzles win.
Predictions:
The Phoenix Suns have been the wildest team in the bubble, going undefeated. However, that still wasn't enough for them to control their own destiny today. Still, for a team that has spent decades (?) looking lost and rudderless, an emergent star in Devon Booker may have finally been found. We said coming into this that strange stuff could happen, but the 7-0 Phoenix Suns holding the best record in Orlando was beyond most imaginations.
The one prediction I am most comfortable making is the safest one: the Blazers are going to make it. They've got the clearest, least complicated path in, and Lillard has been playing out of his mind, putting up 61 points in the team's last game.
I know that it's never safe to count the Spurs out, but their exclusion here is half due to the ridiculous outcomes required to get them in; as well as a nod to a Suns team that has been looking extremely tough. Memphis, needing just a win in order to guarantee a chance to advance, should make it too.
From a more meta perspective, I also think the NBA deserves a standing ovation. Not just for their handling of the whole bubble (which has gone through without a hitch, even as our Nation continues to watch as the Corona virus spirals out of control), but the concept of this play-in tournament is a brilliant way to keep fringe teams engaged as the season drags to a close.
The first round of the Playoffs will start on Monday, and I am personally really looking forward to a few weeks of NBA playoffs right now: