Steph Curry's team won the All-Time Warriors fantasy draft bracket. #shocker
Dub Nation's love for Curry propelled "Todd Fuller House" to a dominant victory over a power-packed bracket.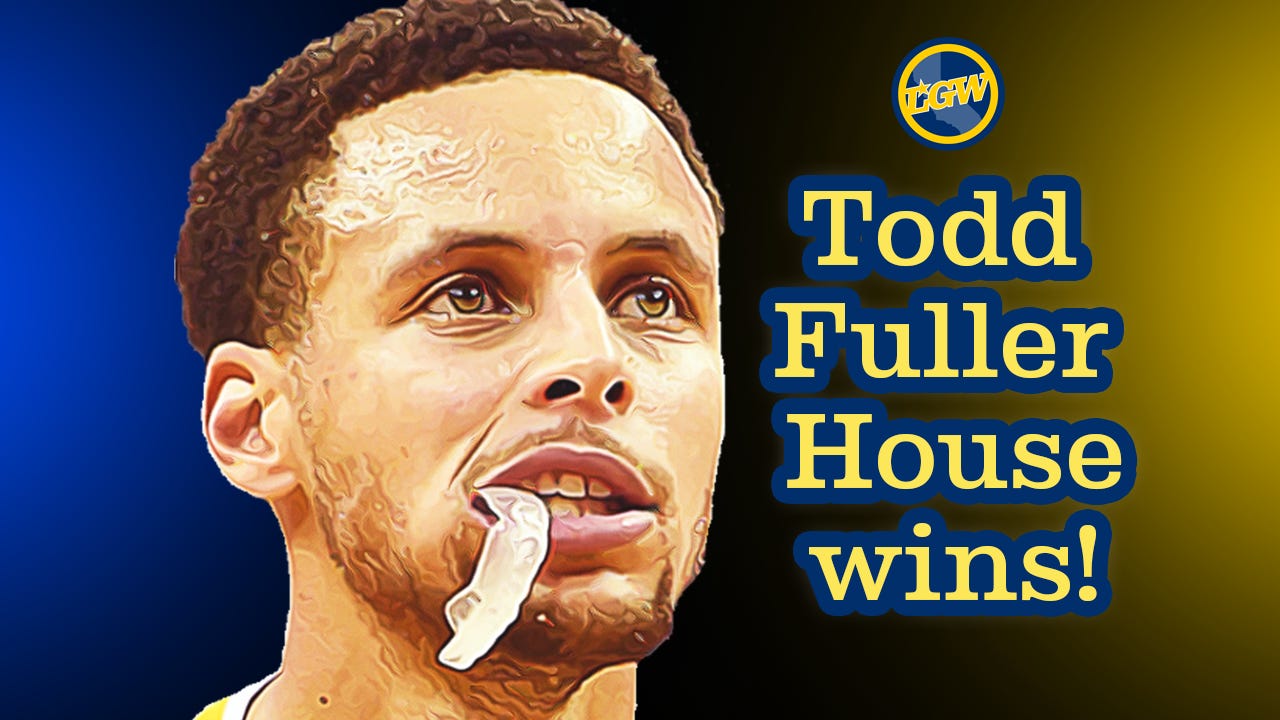 The Twitter poll votes are in and "Todd Fuller House" reigns victorious over the LGW All-Time Golden State Warriors fantasy draft bracket!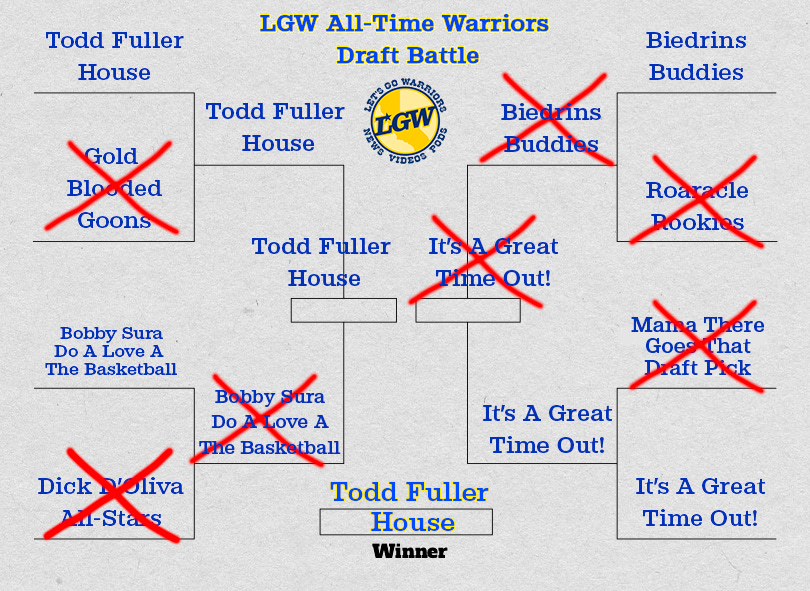 But how did we get here?
The premise for the fantasy draft was simple: take 8 die-hard Dub Nation fanatics on a live Zoom call and select the best 6-man rosters possible.
The random draft generator gave community member Splash Fro the number one pick, and he immediately selected "the greatest Warrior of all-time" Stephen Curry. Around Curry, Splash Fro selected a stacked roster featuring Mitch Richmond and DeMarcus Cousins.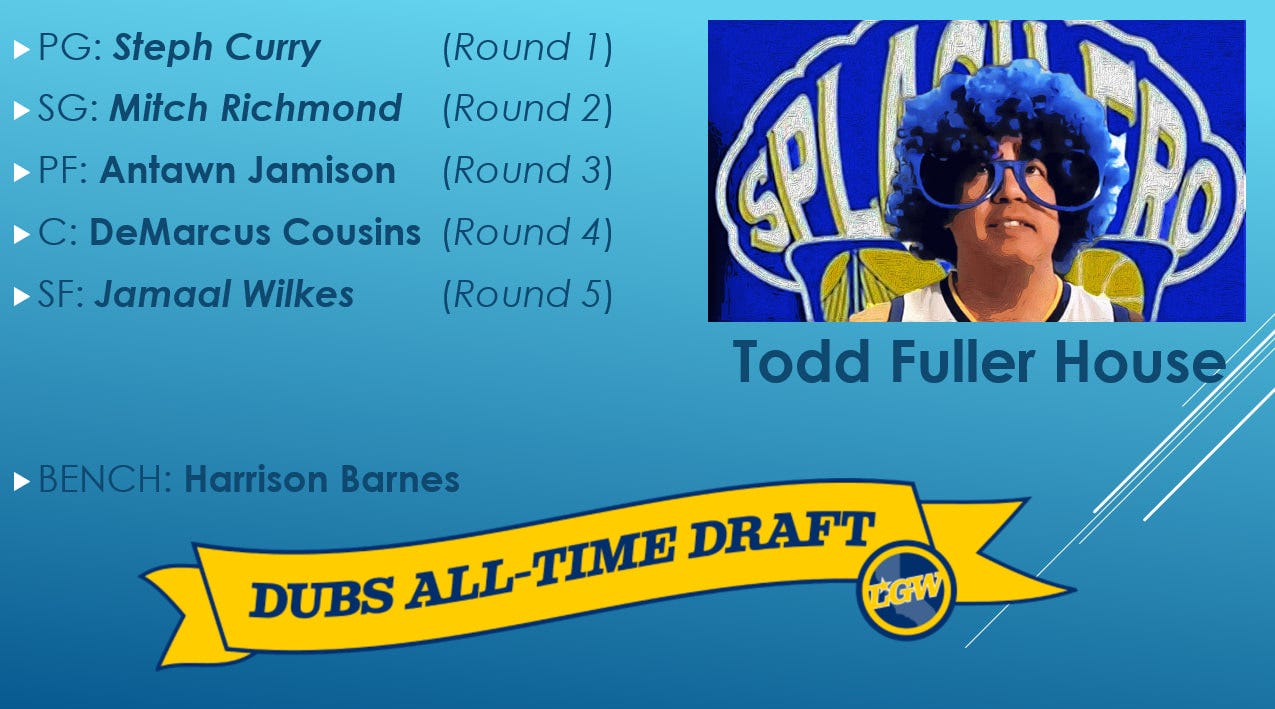 He even added Harrison Barnes with the final pick of the draft in an act of charity. But that would be the last ounce of mercy his team would give, as they ran wild through the tournament.
In the first round, they annihilated my team, the "Gold Blooded Goons".

In the second round, they crushed "Bobby Sura D.A.L.T.B."

And in the championship round, Todd Fuller House cemented their reign with an emphatic victory over a dangerous "It's A Great Time Out" squad featuring Klay Thompson and Tim Hardaway.

This tournament was everything we hoped it would be. The LGW community learned some interesting tidbits about the stars of yesteryear, celebrated our fan-favorites, and honored the franchise's extensive legacy.
Annnd we learned that any team with Steph Curry is probably going to win!
Thank you to all the draft participants, and a special shout out to Duby Dub Dubs, Ivan, Dr. Tom, and Apricot for helping put this thing together. If you enjoy this content and want to support it, please subscribe and help us keep the creative vibes rolling for Dub Nation!