Discover more from Dub Nation HQ
High Quality coverage of the Golden State Warriors with the best commenting community in the world.
Over 3,000 subscribers
Steph Curry to represent Warriors for virtual Draft Lottery, signifying the importance of this next stage in the dynasty
"If it's the last thing we do, we will figure this out" - Curry's 2009 tweet is a timeless sentiment for Golden State's chosen one, as he leads the team into the future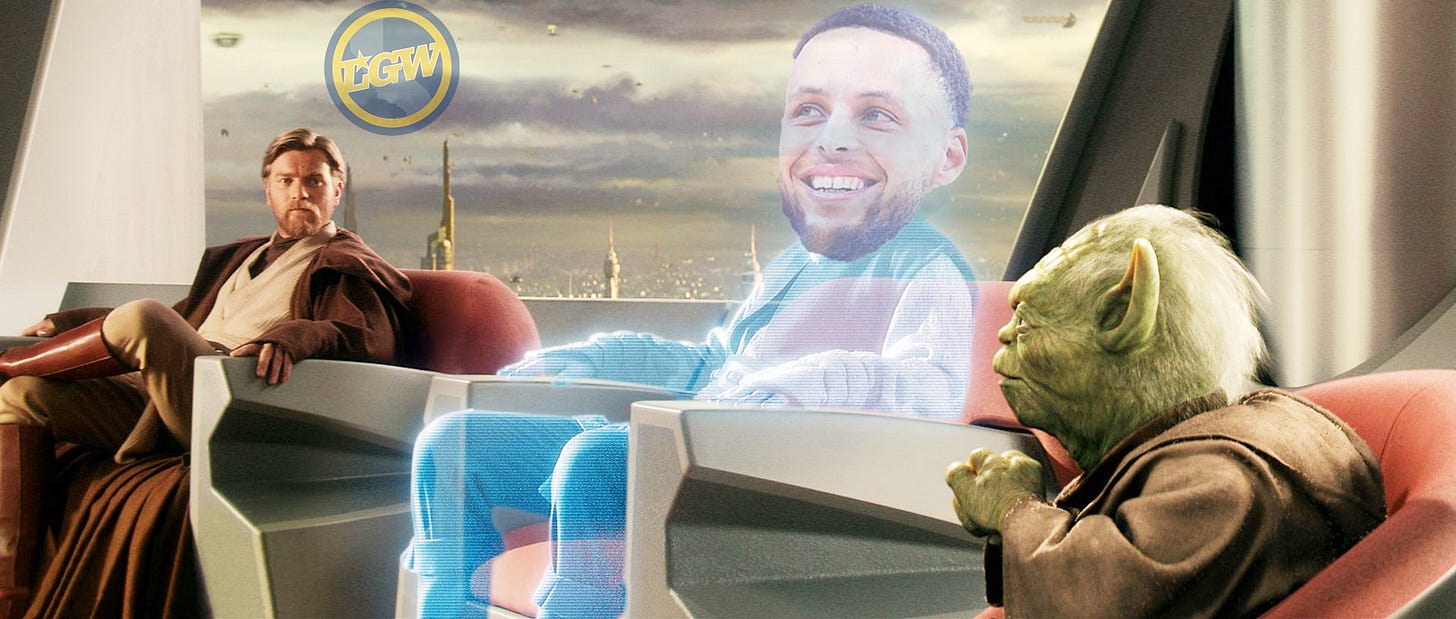 Back in November of 2009, Stephen Curry sent out this tweet. In it, he promised that "we" would figure out how to turn the franchise around. It's one of my favorite tweets ever, because Curry, a generational talent, managed to deliver. In all my years as a fan of the Golden State Warriors, we were never given much hope.
Three championships later, the state of Golden State has been "figured out." This team is built on an elite core of proven champions, and should be poised to contend for another ring or three before all is said and done.
But just like it was back in 2009, there are some things to figure out.
After the departure of ultra super duper star, Kevin Durant, the retirement of Shaun Livingston, and a trade to move coveted "glue guy," Andre Iguodala, the Warriors need to restock their shelves.
So it's fitting that Stephen Curry will represent the team (virtually) in this year's draft lottery.
In less than a week, Curry will be in front of a camera watching as the NBA's ping pong balls help decide exactly how much help his franchise can expect from this year's top draft pick. Slated to fall somewhere between the #1 pick and the #5 pick, the Warriors have a number of roster needs.
Between Curry ($45.7 million), Klay Thompson ($38 million), Andrew Wiggins ($31.5 million), and Draymond Green ($24 million), Golden State is hungry for some new talent - and their associated entry-level salary. Those main guys listed above add up to approximately $139 million, which is already well above the estimated salary cap of $125 million for the next NBA season.
Whether it be a wing like Edwards, or a talented big man like Wiseman, this draft process will start with Curry's face being attached to that draft position. Like so much with the Golden State Warriors, there's no better qualified person to represent our franchise than Curry. And by stepping into such a visible role with the draft process, Curry is reminding these incoming rookies that they would be getting drafted into a Curry-led team. It's a brand that he helped build and define, and one that will be inexorably linked to Curry, now, and forever.
Couldn't be a better man to represent the Warriors as we move towards the next phase in the dynasty process.