Showdown: Dubs All-Time Draft Round 2- KD's squad vs Klay's team
Webber and Hardaway join the fantasy festivities as well!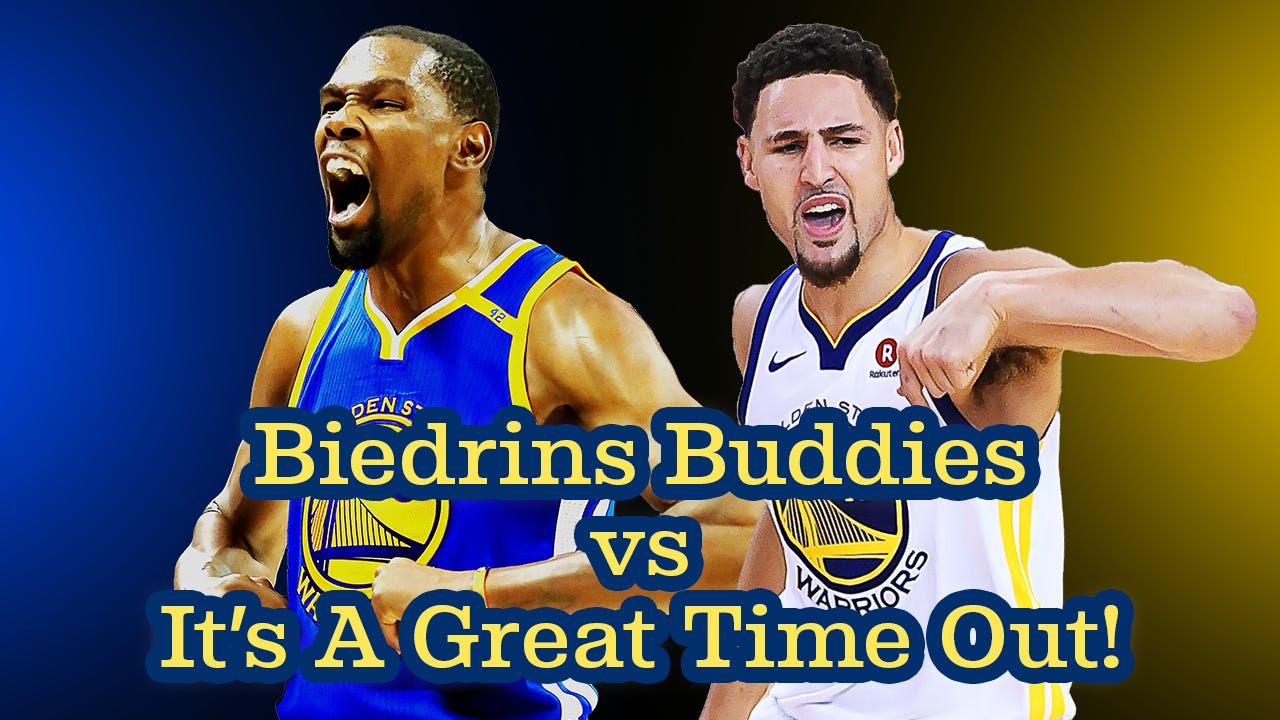 The last battle was a bloodbath as the Steph Curry led "Todd Fuller House" defeated Bobby Sura D.A.L.T.B. easily on the Twitter votes.

Today we have a matchup of pure starpower as Kevin Durant and Chris Webber join forces to deal with Klay Thompson and Tim Hardaway.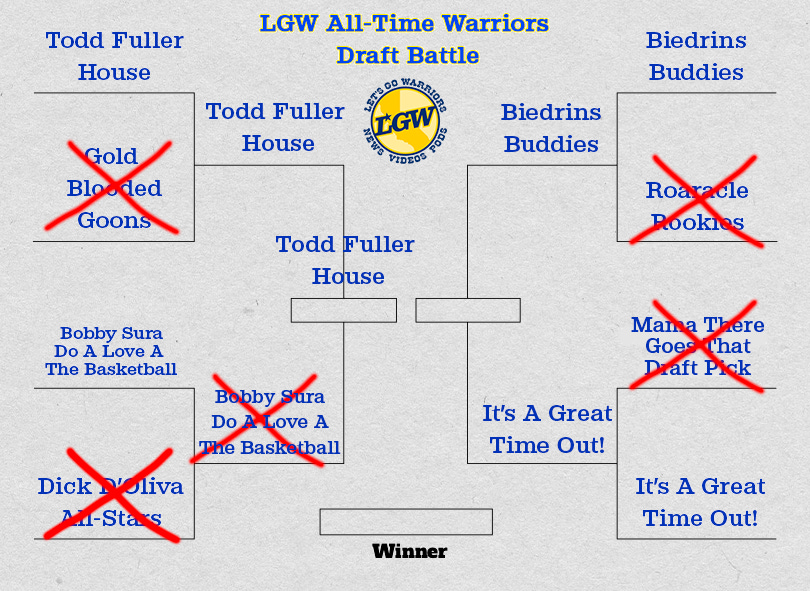 It's A Great Time Out
This may be the best backcourt in the tourney, as Thompson and Hardaway are sure to give any opponent fits on both ends of the court.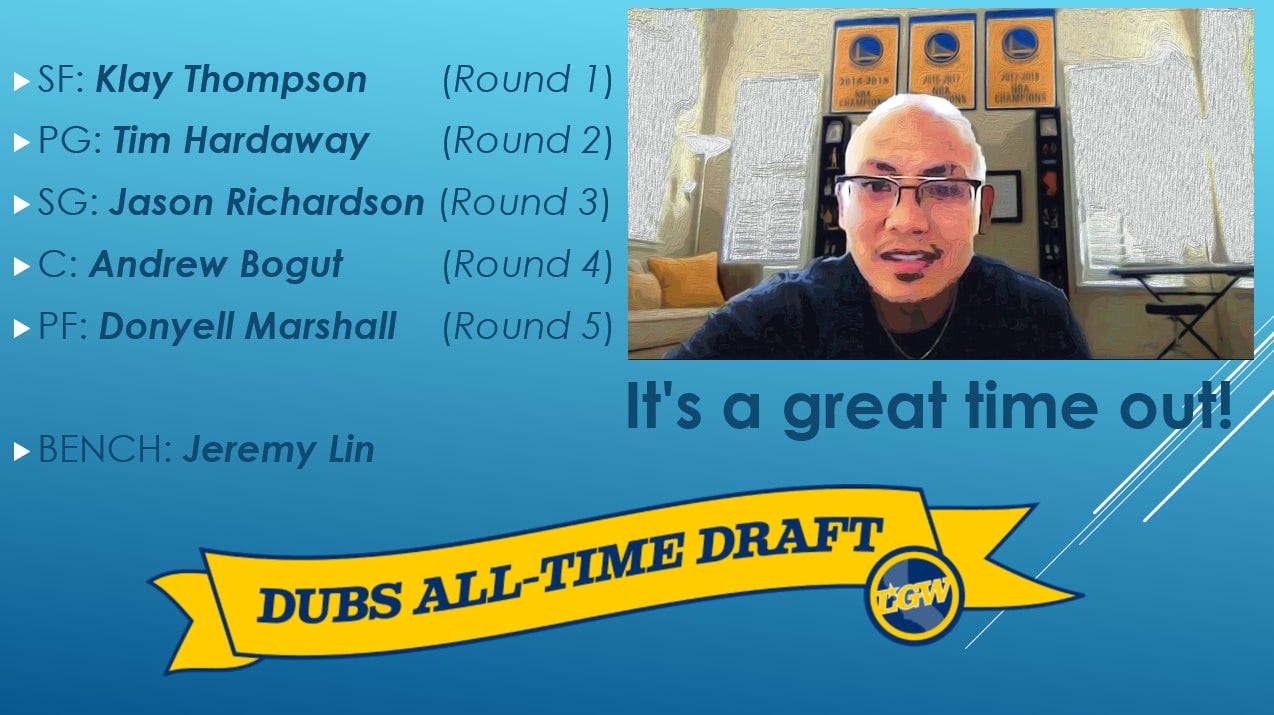 Strengths: This team can rain threes and run in transition at Sonic the Hedgehog level speeds. They also have the personnel to regularly harass opposing offenses into bad shots.
Weaknesses: Lack of interior scoring.
This squad took care of business against Wilt Chamberlain's team in the last round.

Biedrins Buddies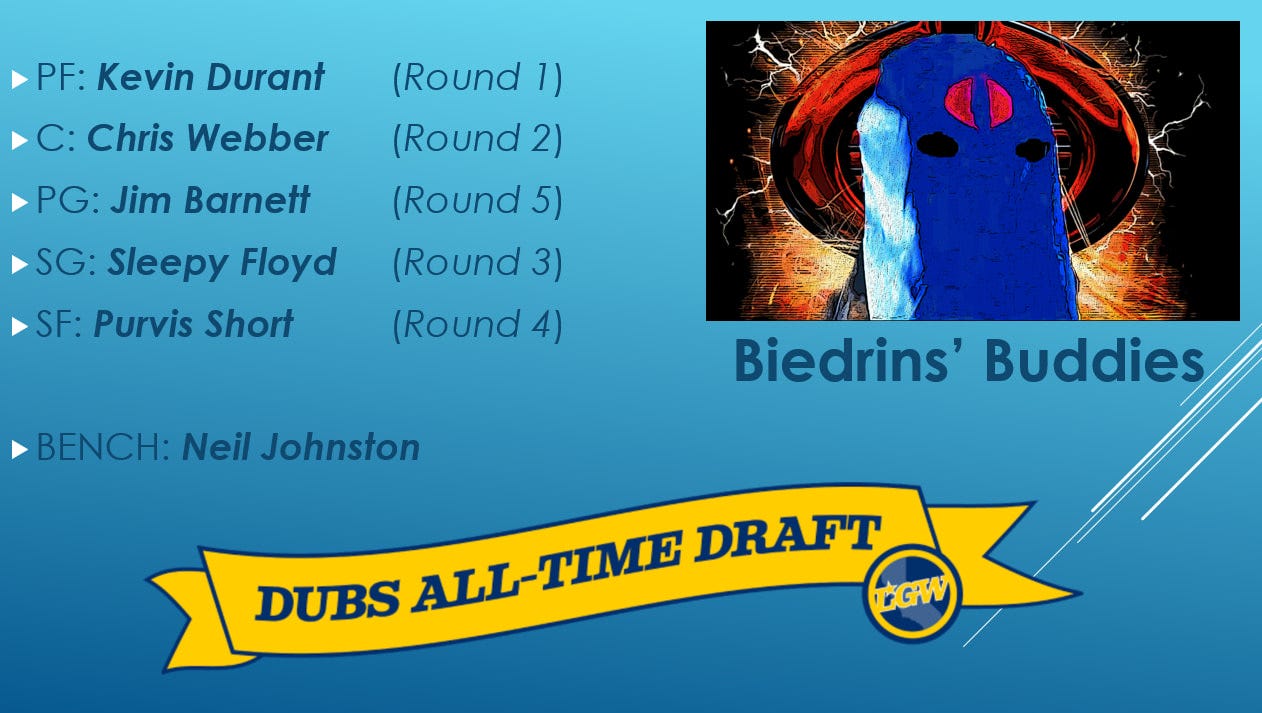 The Durant/Webber pairing is terrifying, with enough strong talent around them to give this team a real shot at winning this tourney.
Strength: Well-balanced, potent offensive attack led by brutal frontcourt of Durant and Webber
Weaknesses: No three-point shooters outside of Durant
The Buddies took care of business in the last round in a full on rout.

Matchups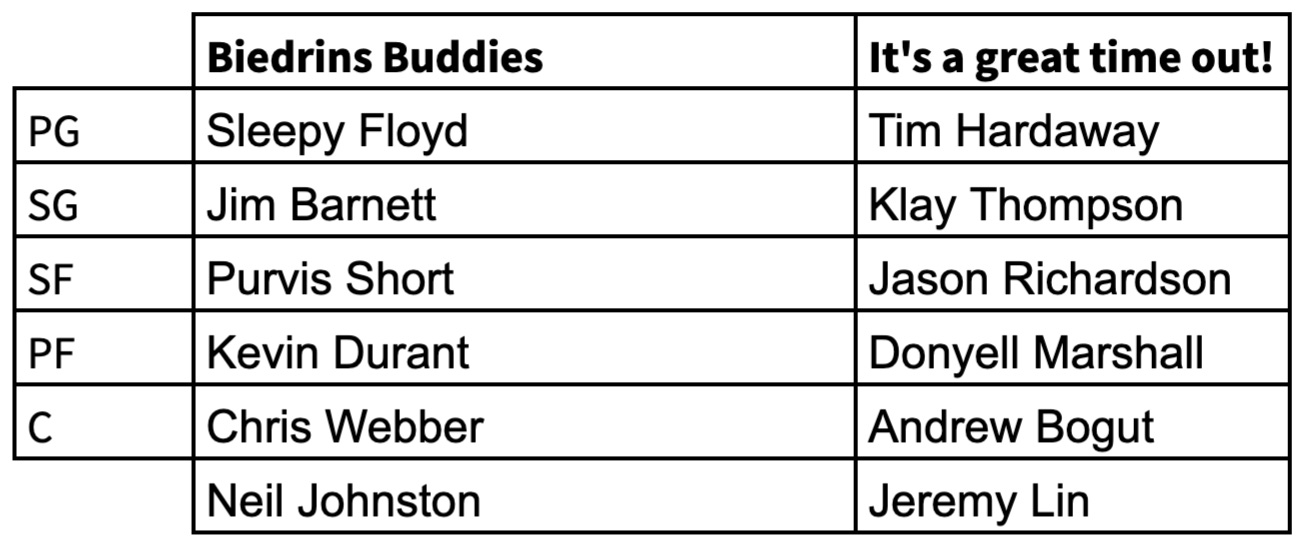 Dub Nation it's your turn to decide the winner. Vote on twitter here (and/or upvote one of the comments below).