Rewatch: the We Believe run
On Warriors Facebook
Golden State Warriors Facebook will be re-broadcasting 11 games from the We Believe run, including the absurd end-of-season run that squeaked them into the playoffs and all the postseason run.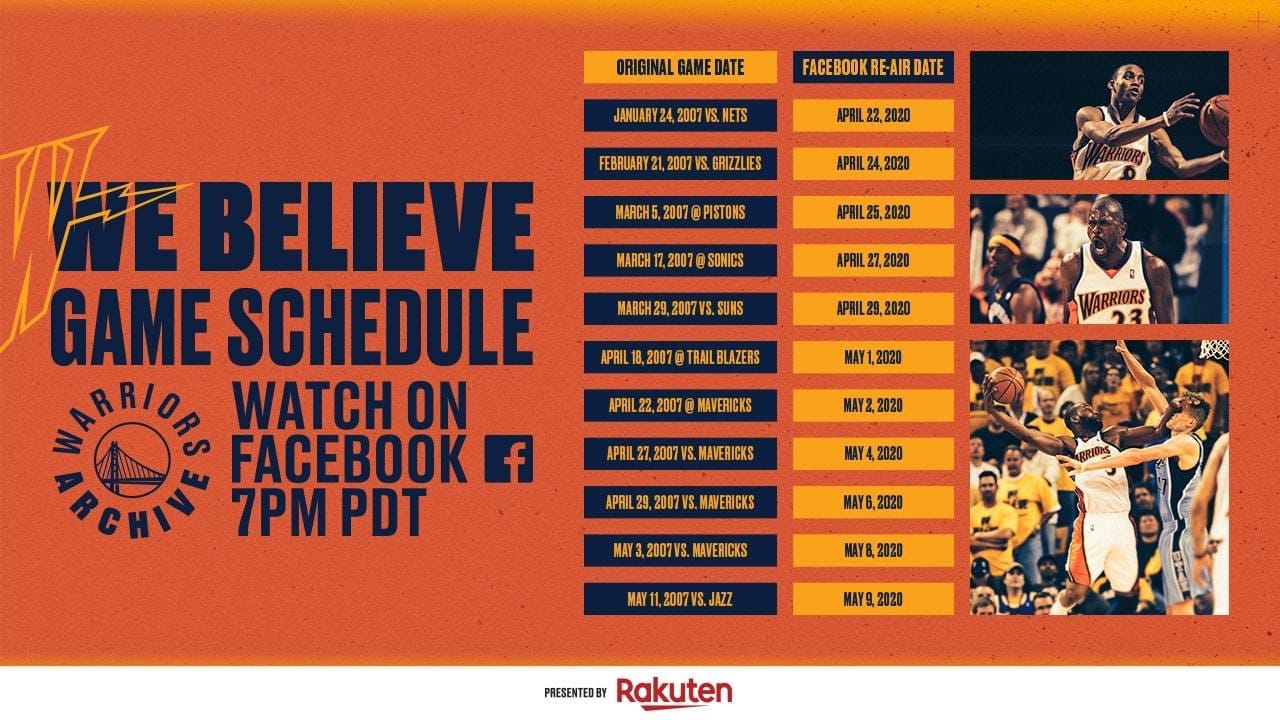 Starting tonight at 7pm at facebook.com/warriors.
I'm not happy with their forcing viewers to use Facebook, but I just report the news here, and it's not easy to get replays of these games. I may try to do a proper rewatch thread on a couple of the playoff games in May.