Raptors-Celtics bless us with a game 7; Down 2-1 to Lakers, Rockets play short-handed again?
Just one game today, but it should be a doozy as Conference Finals begin to take shape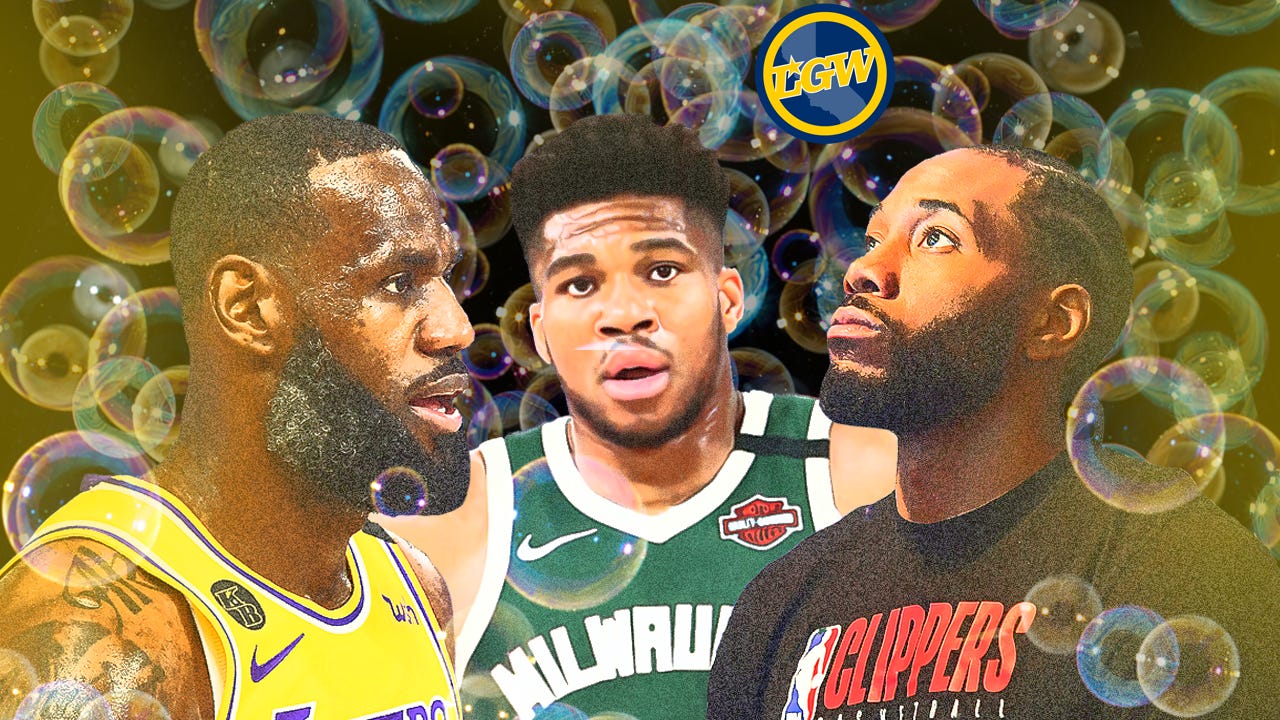 After writing breathlessly about how much I was enjoying this Easter Conference series, the Toronto Raptors got absolutely waxed in Game 5 earlier this week. So I hesitantly tuned back in yesterday, only to be treated to an absolute gem of a game.
In yesterday's double overtime thriller, the Raptors showed off the sort of grit that is forged in the coal mines of the Eastern Conference. This is a team that bumped up against LeBron James for years before finally conquering the East last season.
If you missed it somehow, here's the final frenetic minute of this instant classic; do yourself a favor and spend 56 seconds watching this, as Kyle Lowry hits the series' second wildest game-ending shot:
OG Anunoby put the Raptors ahead when he hit a three-pointer with just under a minute left in double overtime (yes, double!) and then Kyle Lowry hit one hell of a tough bucket shortly thereafter to send the Boston Celtics morosely back to their hotel rooms. It was a perfect playoff game, full of high intensity play and a number of amazing athletic plays down the stretch.
It's sad that only one team can make it out of this series, but for those watching, a Game 7 is all we could have asked for from the basketball gods.
Toronto continues to be one of the better, less heralded teams. Coming off a championship, many were quick to dismiss the team after the departure of Free Agent, Kawhi Leonard - a seemingly critical loss. Yet the champs forged through, earning the NBA's second-best regular season record. And still they fight, pushing through deficits of 2-0 and 3-2 to the Celtics in this series, the Raptors keep coming back, standing there after the smoke clears like a ridiculous purple-suited dinosaur in a (really weird) superhero movie.
For Boston, this feels like a personal barrier that they'll have to push through. Toronto is tougher than they seem, and the Celtics are still playing without utility wing, Gordon Hayward.
Lakers put Rockets on notice
Ah, the Houston Rockets, my favorite punching bag.
The other day, I was talking about basketball with Mrs. Dubs and our daughter interrupted to ask, "wait, is James Harden good?" She sounded so perplexed. So I must admit my bias here. I don't fully know why I root so hard against one of the best players in basketball. But I do.
But back onto the court.
I don't know if I'm sold on Playoff Rondo as a real thing, but the veteran guard has provided some extremely solid play in this series. While it was LeBron James at the epicenter, the rest of the Lakers squad has been outperforming their Houston counterparts, mostly. If the Rockets are going to be able to beat the odds and come back in this series, it's going to take more than just Harden, as good as he can be.
Veteran center Tyson Chandler and key guard Danuel House were ruled out of Game 3 on Tuesday for "personal reasons." With questions swirling, the story only gets more saucy, with NBA reporters leveraging any access they have to pry into details of what appears to be a personal matter, in every sense of the phrase.
As it stands now though, the Rockets may be playing without House tonight in a critical playoff game. As much as you never want to see a player held out for any reason, it is especially galling in a pivotal playoff game. It's all rampant speculation at time of writing here, but we will update with any news as it becomes available.
Los Angeles, meanwhile has embraced small ball, if you can call a frontcourt of LeBron James and Anthony Davis "small." In doing so, they've mostly negated the Rockets advantage, since the swarming, switching game can only work so many miracles if your team is at a talent disadvantage. Right now, Harden has been carrying a very uneven playoff appearance from costar Russell Westbrook, but if Rondo continues to impact these games at a high level, I'm not sure where the Rockets response will come from. PJ Tucker, I guess?
Anyways, we are down to just the one game tonight, as the Heat rest up and await the results of the Celtic-Raptors Game 7 tomorrow. For now, enjoy high paced small ball, and remember to respect people's private lives, no matter how high profile.