Question: Mychal Mulder, I want to believe?
I WANT TO BELIEVE.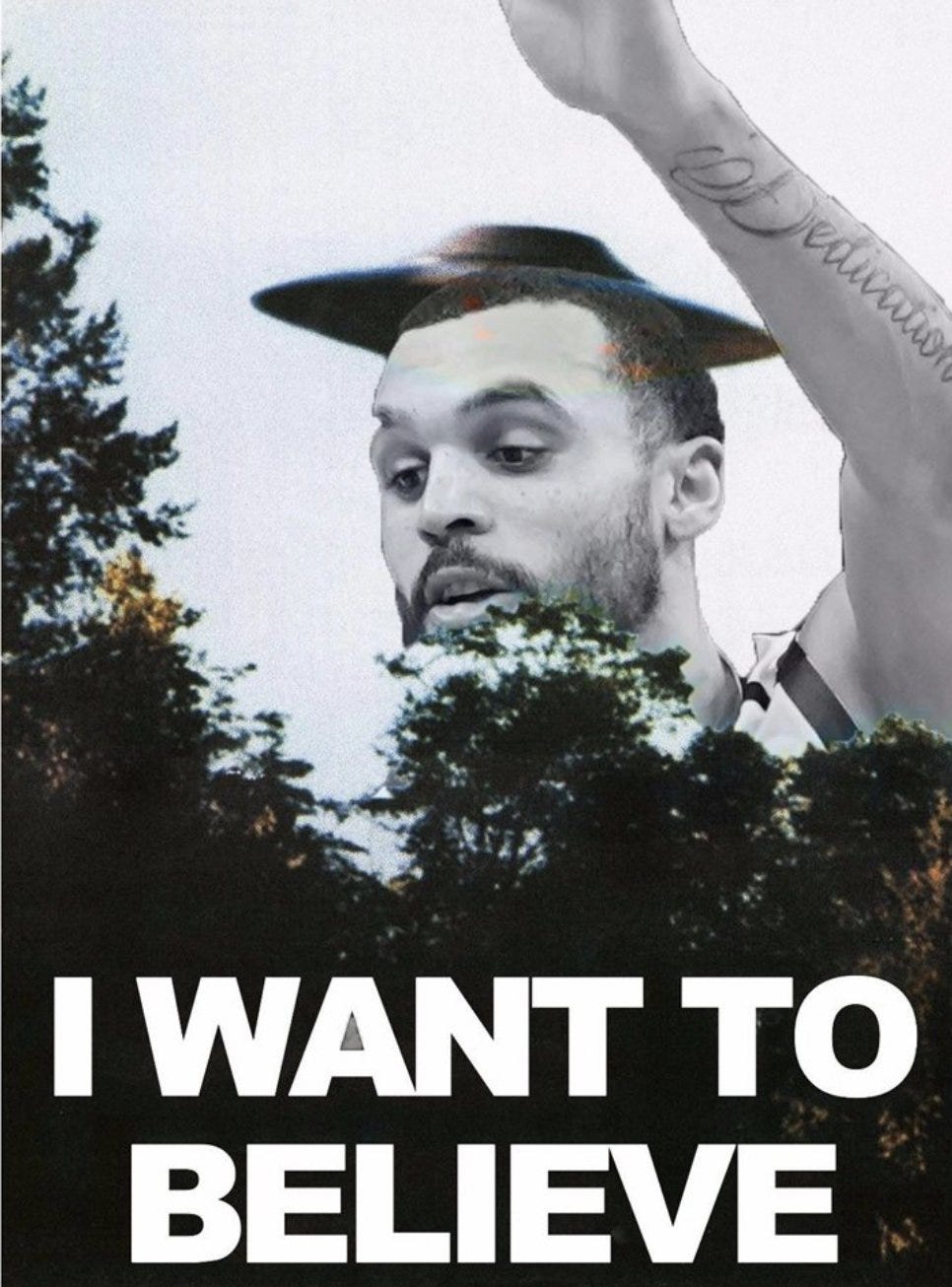 Graphic madness by Ivan Bettger @ivanbe.
Current Depth Chart
This is an approximate guess by me. Your depth chart might look different.
Mychal Mulder
Okay, we're in small small sample size territory. But in a season like this, you have to let me have small samples. And this small sample tore up the G-League, then came on as a ten-day contract and after a rough first game, shot the lights out. Basically the only ten-day who got comfortable quickly enough to shoot well from 3. 6' 4", he did work hard on defense.
The stats have to be taken with a whole salt mine due to small sample size and chaotic team situation. If you omit his first game (0-5 from 3), he shot a passable 34% from 3, and if you omit his last game (0-7 from 3 while awaiting coronavirus, I mean I admit this is basically cheating the stats but you have to let me play), he was 16-40 which is 40%.
Cleaning The Glass stats also love him: Good scorer, assists nobody, hangs on to the ball. Slightly above-average steals and rebounder. Fouls somewhat frequently, rarely blocks. On defense, he does not AT ALL touch the box score, and fouls a lot.


And advanced stats like BPM are quite negative on Mulder, the haters.

So, are we going to see Mulder playing any kind of serious role next season?
---
To support this content, site and community, please consider pushing this button: