Previewing the Heat and Celtics while getting excited for a Game 7
Eastern Conference Finals commence and that Clippers-Nuggets series finally comes to a blissful end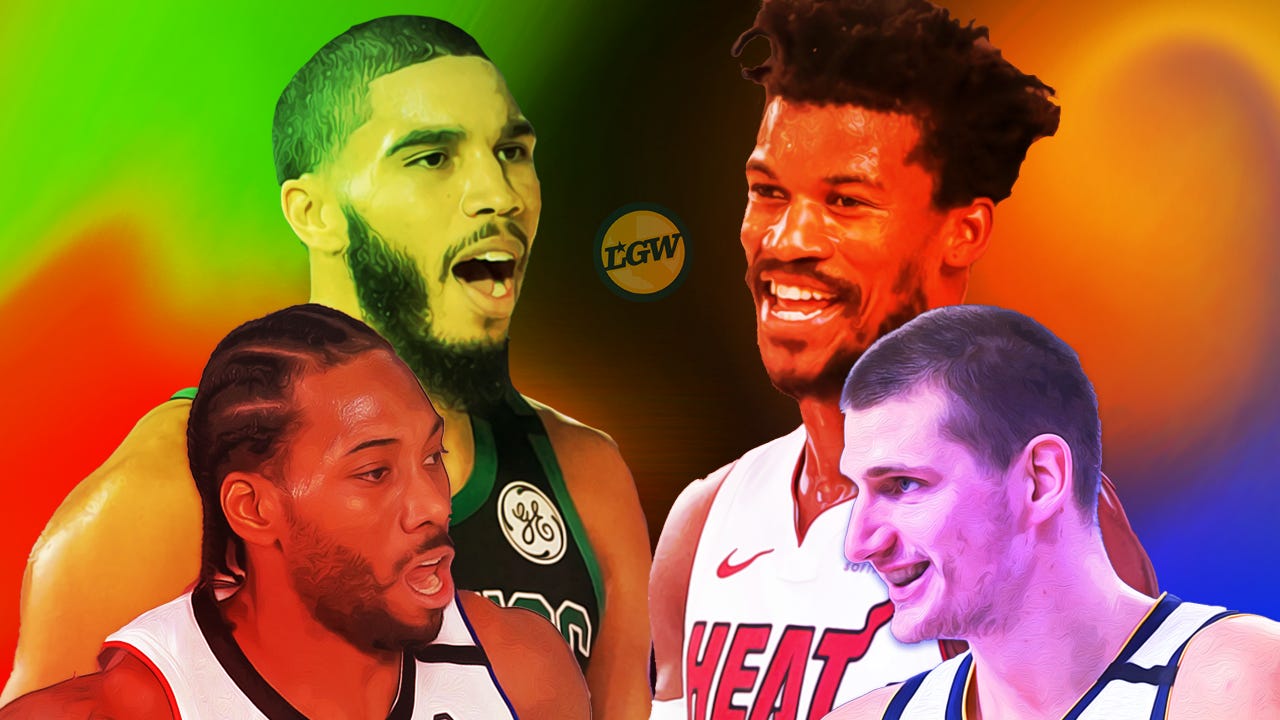 Can the Los Angeles Clippers fix what's broken and finally manage to hold on to a lead? The Denver Nuggets have been playing these last few games like it's a Rocky movie - getting pummeled in the first half before swinging haymakers and coming out on top.
Meanwhile, the earlier game kicks off what is sure to be a spicy series, as the plucky Miami Heat take on the battle hardened Boston Celtics team.
The Denver Nuggets have no quit in them
There's a lot of things going wrong for the Clippers, but I'm not sure how much of that is directly related to what the Nuggets have been doing right. You see, this Nuggets team is good, and I think I'm ready to admit that.
Nikola Jokic and Jamal Murray have opened plenty of eyes this post season, so even though I'm going to get into the Clippers shortcomings momentarily, it's important to understand that the Nuggets have earned this game seven.
That's crazy about his team never getting knocked out in less than seven games!
Ok, now let's turn our sights on the LA Clippers for a moment. This is a team with championship aspirations, right? After securing two highly sought after free agents during the offseason, the Clippers proceeded to have a fairly unremarkable season capped by an equally unremarkable postseason that has landed them into a game seven. It took losing a double digit second half lead in three consecutive games to get here, and now you have to wonder if the Clips are in their own heads.
While Doc Rivers may not be pointing to any big speech, Montrezl Harrell is a significant minus on the scoreboard when you look at the lineup data. No matter who the team has been running out against him, Jokic has been brutalizing - he went for 34 points, 14 rebounds, and 7 assists on the way to a big game six win. So there may be a personnel-based limit to the adjustments that the Clippers are able to even make in this series. Still, some additional off ball movement on offense, and increased pick-and-roll attacks of mismatches would seem to be in order.
My pick: I think the Clippers put the Nuggets away. I keep seeing those big leads they keep getting, and the Nuggets are missing a starter still (Will Barton). I am not confident in this prediction, the way these Nuggets have come back in these games is chilling - they aren't just sneaking back in, they are thoroughly dismantling the Clippers by the end of these last two games.
Either way, it's shaping up to be a fantastic finale.
Heat vs Celtics: High Octane and High Intelligence
The Eastern Conference Finals start early today (3:30 PST on ESPN), and promises to be must-see TV - or whatever your chosen viewing method may be. It's been absolutely wild in the East this year, as neither the #1 seeded Milwaukee Bucks nor the #2 Toronto Raptors survived.
But emerging from the dust and ashes, it feels like we are getting the two best teams in the East. Here are some key factors, and my prediction:
Factor: Bam!
We talked a bit about this series on our podcast with Athletic Alchemy, and I haven't stopped thinking about how he identified Bam Adebayo as someone who could be a problem for the Celtics. In an era of small ball, the Celtics have been surviving on center by committee, but with a lineup where no one in the rotation is taller than 6'8" Adebayo could force an adjustment.
This is the man that was trucking Giannis Antetokounmpo, and he is a complete player: All Star, All Defense, and just look at all those rebounds and assists. As per the NBA, Miami averaged 29 free throw attempts per game this season against Boston, including a 39-attempt night in the most recent matchup (which the Heat played without Jimmy Butler).
If the Celtics are already short on options, Adebayo putting them into foul trouble can quickly remove options from coach Brad Stevens' tool box.
Factor: Defense versus Ball Movement
The Celtics have had the league's best defense in the playoffs, and were top 5 during the regular season. Just as the Heat will send Jae Crowder, Andre Iguodala, and Adebayo Tatum's way, the Celtics will counter Butler with Jaylen Brown, Marcus Smart and Gordon Hayward (assuming his return from injury).
It is that array of wing defenders that have allowed both of these teams to push so deep into the playoffs, and they're now on a collision course. We talked about him before, but Adebayo's impact in the post is going to be a problem on both ends for Boston, and sending double teams will expose the wings for Miami's sharpshooters.
Miami's starting lineup has recorded assists on 73.1% of its field goals, the highest rate among 17 lineups that have played at least 50 minutes together. So you know the ball is going to be flying around.
Factor: The Battle of the Wings
Smart (plus-88) and Tatum (plus-83) rank first and second in cumulative plus-minus in the Eastern Conference playoffs. The Heat have the intimidating veteran duo of Iguodala and Butler though, and while Iguodala doesn't figure to log a ton of minutes, his defensive fingerprints are going to be all over this series.
The Heat are shooting 38% from behind the arc… as a team! The punishing combo of trying to slow down Adebayo in the post, while simultaneously watching the wings is going to stretch this Celtics defense to the breaking point.
If Tatum wants to truly cement his status as an elite NBA player in this league, performing well against the Heat, on this large of a stage, is a prerequisite.
Prediction: Heat in 7