Who are we pulling for in the NBA Playoffs? Part 1
Who do you want to face LeBron's Lakers in the first round?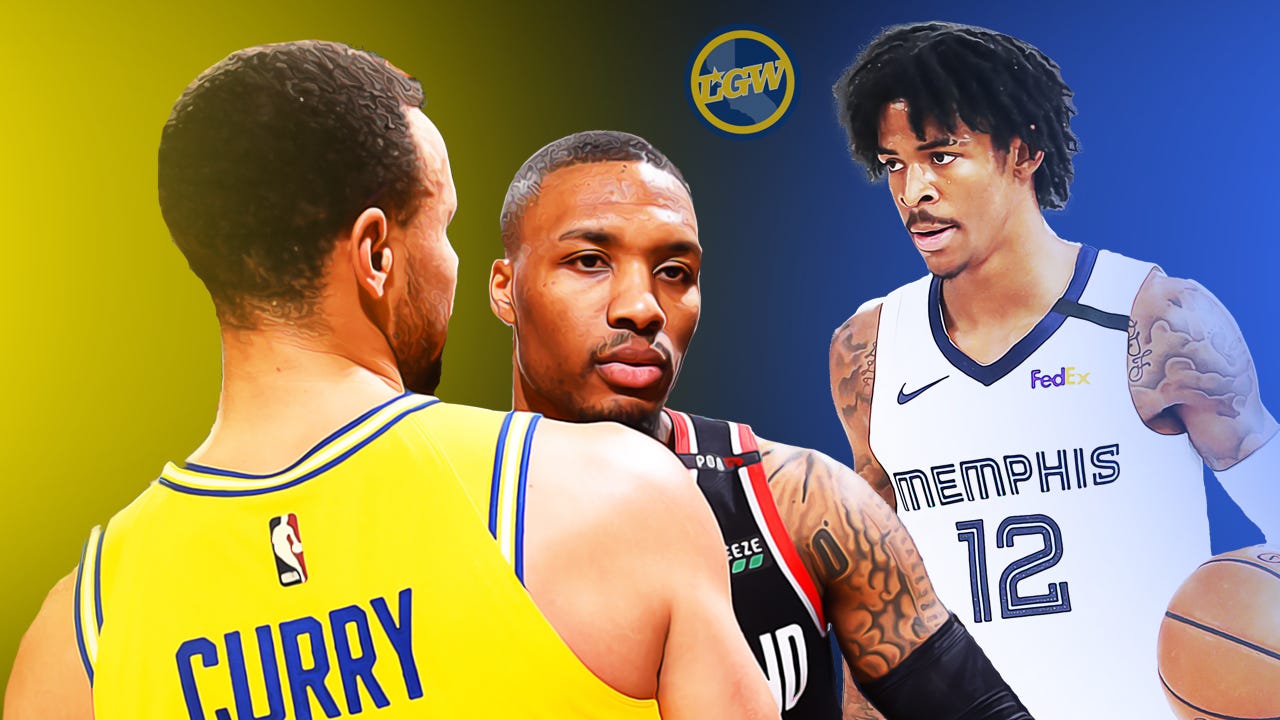 The Warriors are so far out of playoff contention that they literally weren't even allowed in the same arena as the contenders. And so, it is time to decide who LGW Nation should be pulling for to win the Disney Asterisk Cup in the Orlando Bubble.
Who, for lack of a better term, should our Bubble Team be?
Currently, six teams are still battling for the last playoff spot in the NBA.
Grizzlies 33-37

Blazers 32-38

Spurs 30-38

Suns 30-39

Pelicans 30-39

Kings 29-40
It's time for LGW to officially endorse one of these teams, and we'll do it through democracy.
We'll have a group stage with two groups of 3 and then one grand finals.  When the playoffs properly come around, we'll have another tournament to see who LGW endorses for our Bubble Team. Whichever team gets picked, I, Eric Apricot, will root for in the playoffs. 
Here is the group stage in the The Official LGW Side Team Tournament.
Group A
Here are some reasons why you might want to bubble-Stan each team. 
Blazers
They have Damian Lillard. Oakland born, he still does local charity events. He is has the second best range in the game. He has a dazzling game with drives, pull-ups and stone-face game winners. He eliminated OKC in a very amusing way last playoffs. And finally, he's never won a playoff game against Steph Curry out of 16 tries, so he's done that much directly for Dub Nation.
CJ McCollum is one of the better tough midrange shot makers. I actually liked his podcasts, but plenty of people didn't like the soundbites that sounded like shots at KD and the Warriors.
Carmelo Anthony is back and strutting around in his new role as wily vet closer. Just ignore the hordes of people screaming that Carmelo was unfairly blackballed from the league in a dark conspiracy.
Also, big man Jusuf Nurkic is coming back from a bad injury and has feel-good comeback vibes.
Grizzlies
Ja Morant is a thrilling rookie. The thrill is 75% wow did he really try to dunk that thing and 25% he looks like he's going to horribly injure himself on every landing. Seriously, get that guy some martial arts training. 
They also have other intriguing rookies… Jaren Jackson Jr was sadly knocked out for the season, but they still have low-key effective Brandon Clarke and irrational confidence guy Dillon Brooks.
Ignore the fact that Gr*yson *llen plays for MEM… instead, look! Ex-Dub Anthony Tolliver is still in the NBA! What, you don't remember the Tolliver era?
Kings
De'Aaron Fox is one of the fastest players in the league and he's still improving. Buddy Hield is also improving and is a fun shooter. Plus, ex-Warriors Harrison Barnes and Kent Bazemore are holding it down for our almost-local team. And the Golden 1 Center is gorgeous and tickets are pretty cheap. Wait what? The games are being played in Florida? Never mind. 
---
Your Vote
Which of these three teams do you hope makes the playoffs? 
Either vote on Twitter or in the comments (worth 10 Twitter votes).