Open Thread: Can Marquese Chriss be the starting center for a championship team?
For your random discussion needs.
You can talk about whatever you want here in the comments.
Optional Question
We all have loved seeing Marquese Chriss's coming from on the verge of being a bust and out of the league to throwing down highlight dunks nightly.
The stats are hard to interpret in this bizarre year, but here's what Cleaning The Glass stats say.
Chriss is 6' 10", 22.7 years old. For a center, he is high usage, scores well per attempt, and assists quite a lot of teammate scores. He is turnover prone.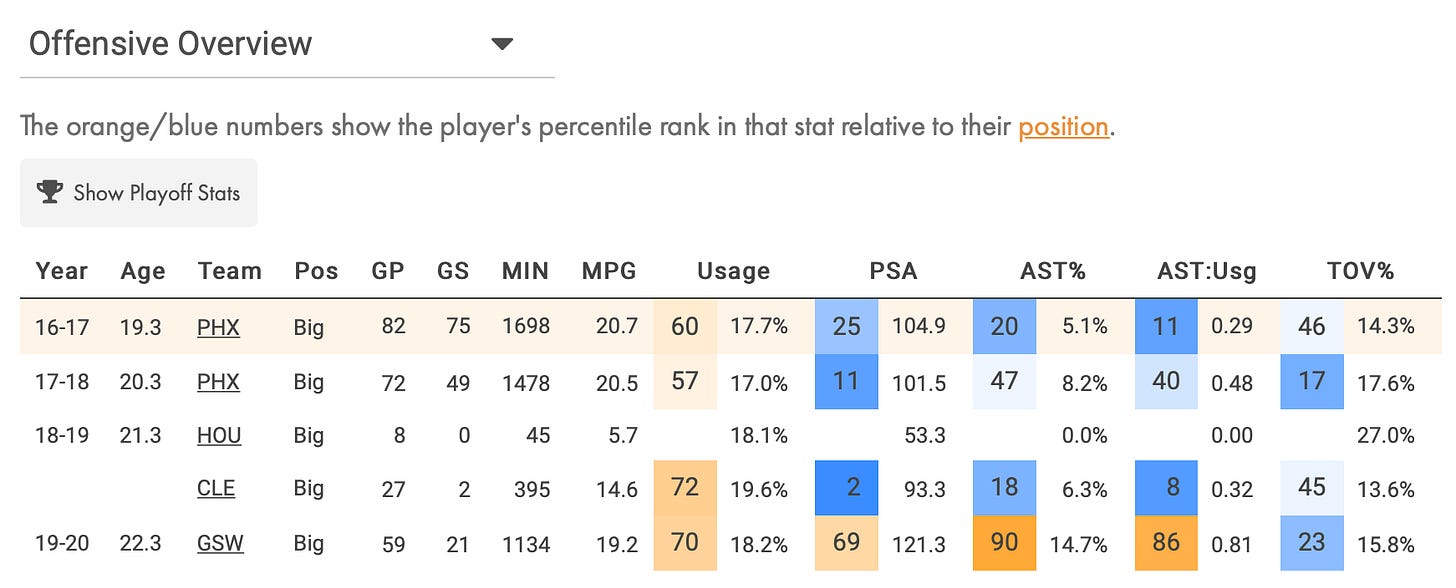 He is a very good shot blocker, and as good a ball stealer. He doesn't foul that much and is an above-average rebounder on the offense and defense.

So… can he be the starting center on a championship contender? Or does GSW need to go out and get a proven veteran?
---
To support this content, site, and community, please consider tapping this button: