NBA playoffs to resume tomorrow - here's what the labor action accomplished
NBA releases new initiatives, will convert arenas to polling stations, as players return to action on Saturday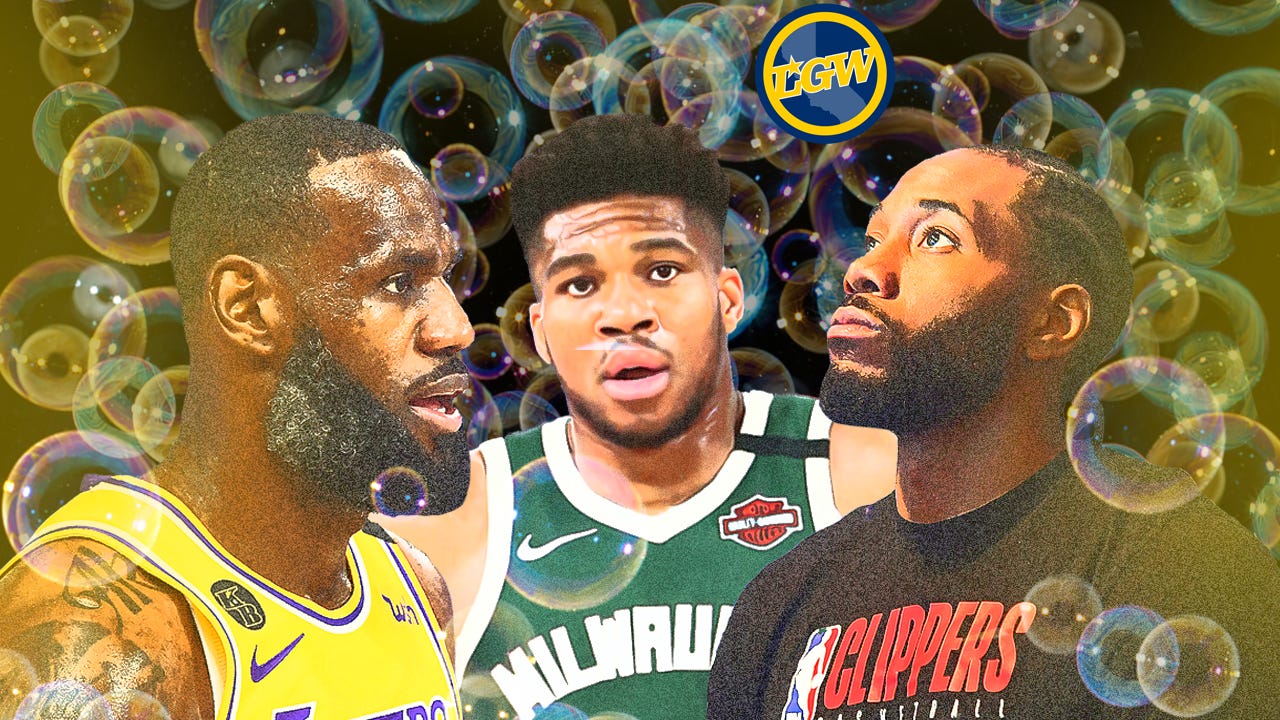 No, racism wasn't solved.
And yet, it should be readily apparent that the NBA players' Wildcat Strike did something. In a world that is quite literally dying, marginal progress can sometimes be the best we can do.
So today's announcement that the players and teams have reached an agreement to resume the Playoffs is worth reading. Within the context of worker actions, the Milwaukee Bucks spur-of-the-moment was a huge success; Extracting concessions from Billionaires is never easy.
Here's the NBA's announcement:
Cool. Hit me with the too long; didn't read version please
The NBA Playoffs will resume tomorrow (Saturday), though details are not yet finalized or announced.
The league and players have announced a three-part response.
The NBA is now a "Rock the Vote v2" organization - They've established a new working group that will actively focus on increasing voter awareness/registration, engagement, and advocate for meaningful police reform;

Use of team-controlled arenas for voting - This one is major, because it applies globally to all NBA arenas. Even the teams controlled by the DeVos family will now be forced to leverage their arenas for vote support. This is a complicated issue, as becoming a registered voting location can be tricky, and the timing is tight for the current election cycle. But in most (all?) instances, these sports arenas are publicly funded - yes, even the Warriors new arena in San Francisco would not have been possible without hundreds of millions of dollars from local taxpayers - an issue I've written about previously. Whether or not these facilities are used as a polling location, the league has mandated a number of alternative actions that will happen concurrently, no matter what.

But again, the main takeaway here is that these large arenas are an excellent fit for in-person voting, especially in under-served communities, and the large venues are probably one of the few that have the size and capacity to allow these activities amidst a pandemic.

Advertising, and in-Arena messaging - Tangentially related to the first item, the NBA will be increasing their visible messaging within games and other marketing, designed to highlight important issues, and provide details on voter access and opportunities for engagement.
What happened?
Reporting has been mixed, with various sources breaking stories that directly conflict with each other, but here's what we know.
The Milwaukee Bucks took action on their own. Mere moments before they were due to hit the court for Game 5 of their first-round playoff series against the Orlando Magic, the players refused to leave their locker room. It was shortly announced that they would not play - in protest of the police shooting of Jacob Blake, an unarmed Black man, in Kenosha, Wisconsin.
That action spread like wildfire though. The NBA cancelled all games after rumors of other teams honoring the strike began to filter in. Baseball soon followed suit, along with the WNBA, and every major sports league in this country took notice.
Reportedly (and again, there are conflicting accounts of all this), some players, most notably LeBron James, were upset that the Bucks forced everyone's hand. Where were the formal list of demands? What was the specific action needed before returning to work?
When I move furniture (yeah, I'm one of those dummies that always offers to help friends move), I have two distinct style. Sure, we could talk about what we are going to do with this couch, or we can go "guy style" as I like to call it. "Guy style" is just my way of saying, 'pick up the couch, and we'll try to cram it through the doorway, making it up as we go along."
The NBA labor strike was done in this way. The Bucks just picked up the NBA playoffs, and said, 'we are going to figure something out before we put this thing back on the ground.'
Like a lot of politics, it was messy. People representing all sides of the political spectrum were left dissatisfied, but change - meaningful change - was pushed through.
In the end, NBA players flexed their will and got concessions from the league. Basketball will kick back off tomorrow, none the worse for wear, and the league as a whole will move forward from here with a renewed focus on social justice and voting causes.
It's ok to want more (or less) from your favorite professional league, but hopefully we can all agree that something important happened here.