NBA Playoffs day 2 previews and recaps - no big surprises so far as we head into another day of quadruple headers
Fans were treated to some excellent basketball, but no upsets.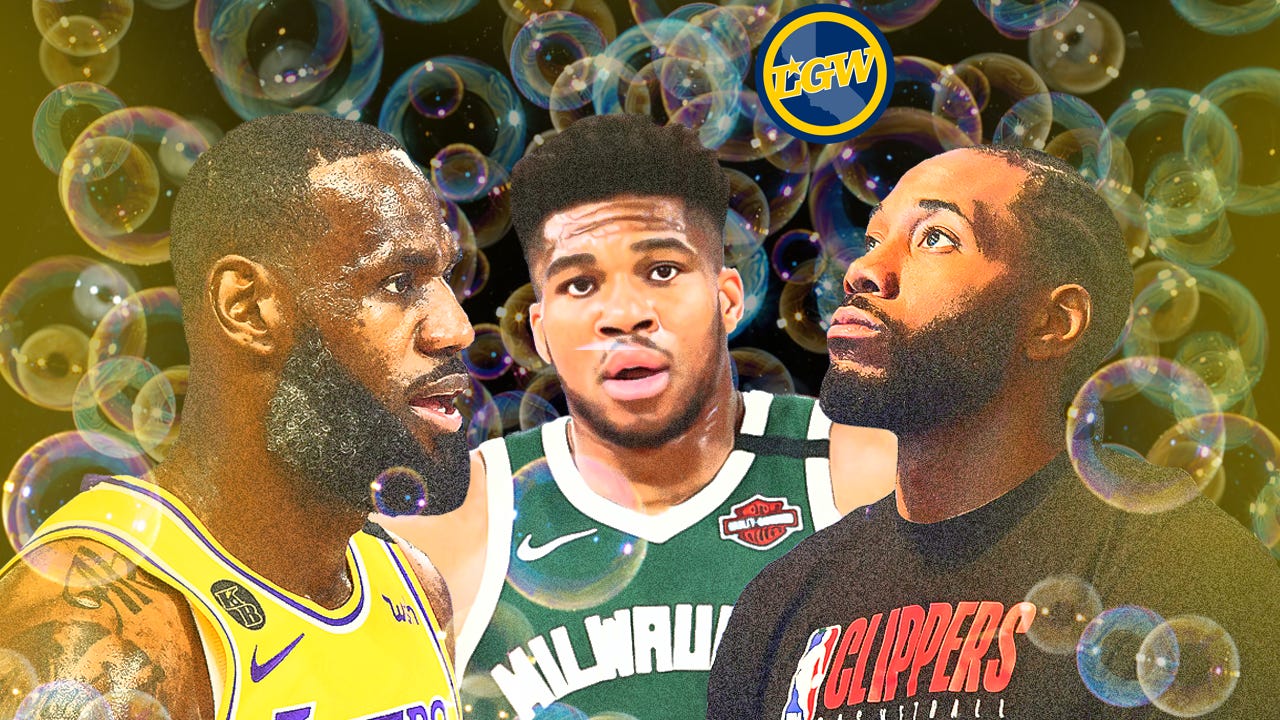 As I sat in front of the TV yesterday afternoon, drinking my ice water, half-heartedly working on my day job's spreadsheets it struck me that this is one of the few perks of the Corona Virus world we are forced to live in.
Normally, the NBA playoffs leading off with two days of quadruple headers but then telling us West Coasters that all but one game would be over by 6pm would have made me mad. Now? Best background noise for my work day.
So I watched 'em all yesterday, and hope to do the same again - though I admit today's slate of games holds a bit less interest to me. The nightcap game is going to be fun, as Bubble MVP Damian Lillard tries his luck against the stacked Los Angeles Lakers.
First: what happened yesterday?
All of the games were close except one (the short-handed Nets got blown out by a vastly superior Toronto team), but in each case, the higher seeded team came out on top.
These are all seven game series, so plenty could change still, but here's all of the results from the first set of games.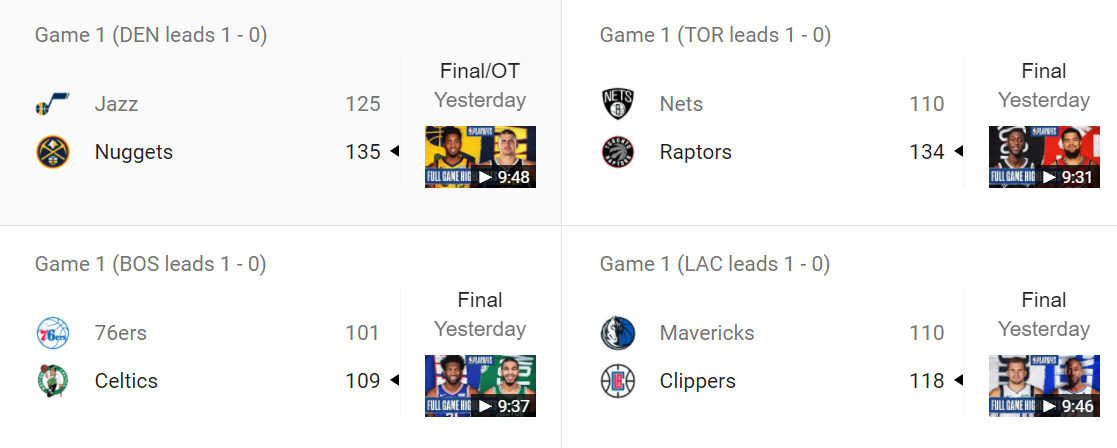 Some scoring records were broken, ironically both in losing efforts. Donovan Mitchell fired in the 3rd most points ever in a playoff game; and Luka Doncic scored the most points ever for a first playoff appearance - but also nearly tied James Harden's record of most turnovers in a playoff game.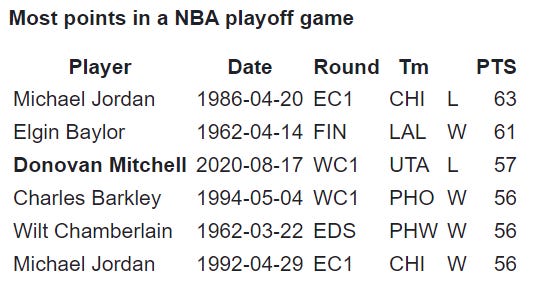 What's happening today
Rather than breaking down each game, here's the schedule overview for the day, note that all games are on TNT today.

I expect the #1 seed Bucks to roll through the Magic without much trouble, and likewise for the Houston Rockets over the OKC Thunder. But the other two games are holding my interest.
Sneakily, that Pacers and Heat series could be one of the most engaging matches of the first round. While neither team is anything close to a championship threat they both play a fun brand of basketball and are close enough in talent to make this one a messy series.
Ex-Warrior Kendrick Nunn has been floating around as an example of "a big Warriors miss" but the young point guard has struggled for the Heat in the Bubble - averaging less than 11 points (on 31% shooting from the floor, and a measly 20.7% from deep).
The final game is the one that will likely attract the most eyeballs, especially here on the West Coast.
Can LeBron James and Anthony Davis take a team to a championship? On paper, it's one of the most fearsome duos ever assembled, and the top seeded Lakers are one of the presumptive favorites to go all the way.
But the Lakers are extremely thin, and will be forced to play internet sensation Alex Caruso and Quinn Cook for extended minutes. For most of the season, the Lakers top tier talent has managed to carry the team, but with the stakes as high as they've ever been for LeBron, I expect him to shoulder even more of the load.
Watching James will his team to victory in the playoffs has been a great pleasure over the past decade or so and as fun as Damian Lillard and the Portland Trailblazers are, this is essentially the same team that lost to a Warriors team without a number of key contributors just one year ago. While the desire and effort are there for Portland, they've still got to find some defensive answers if they hope to avoid a sweep.
Predictions
Sorry to be boring, but I'll go with another day without upsets - the top seeded team wins every game today.
Late edit: Actually, looking at some of the information, I'm going to call the OKC versus Houston series a toss up. The Rockets will be playing without Westbrook - who is dealing with a quad injury and will be out for the first "few" games, according to the Houston Chronicle's Jonathan Feigen. 
This opens the window for a Thunder team that plays fast and loose with a three guard lineup featuring ex-Rocket player and all-around dirty curmudgeon, Chris Paul. While his little tricks may not endear him to fans, he is undoubtedly one of the most talented ball handlers in the league.
It's going to be a fun, emotionally charged series and one that will be played extremely fast. Remember that the Rockets dramatically redesigned their schemes to eliminate any sort of big man - a move explained as "[t]he big became almost like a double-team escort," when Rockets general manager Daryl Morey said in a recent story for The Ringer.