Discover more from Dub Nation HQ
High Quality coverage of the Golden State Warriors with the best commenting community in the world.
Over 3,000 subscribers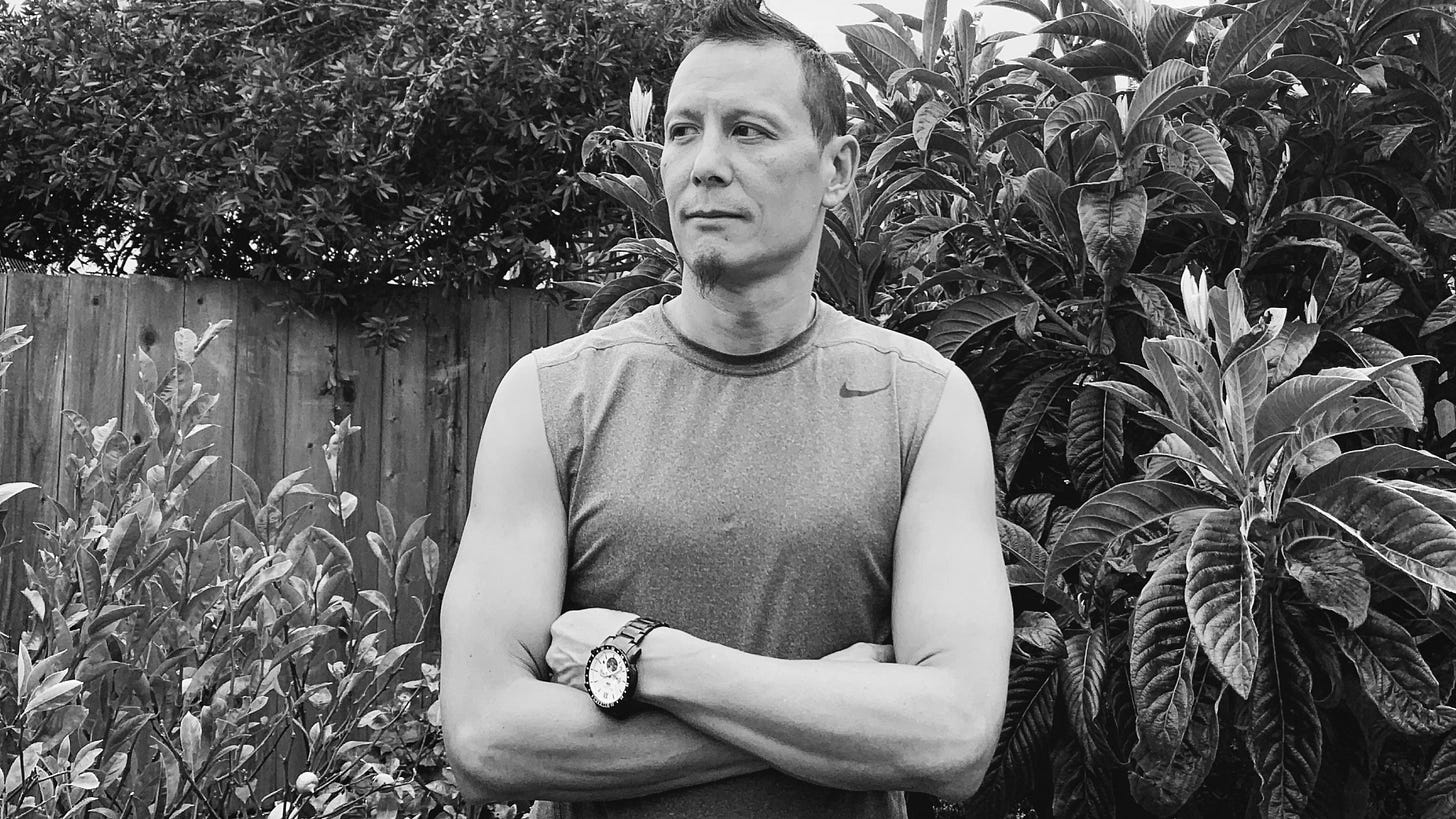 'Sup DubNation! Welp, I did not expect to write this much, but I'm confident it's shorter than Klay's most recent ad-lib speech 😂 (ok, maybe not)...
Fun fact: I've never actually read KD's "Next Chapter" post. On that day, I was on a little boat getting off a cruise ship to go to shore at Inverness, Scotland. "Of all places!", right? En route to Loch Ness. Crazy. It was a family trip and probably the last cruise I'll ever take, lol — in case you're wondering, I'm a land mammal and don't like to be trapped on boats, especially if they're full of senior citizens.
So I was scrolling through KD's prose that day on my 1G T-Mobile international data rate, just looking for those magical words: "Golden State Warriors". Found 'em! That was a good day.
Alas, I don't mind if you scroll through all my prose just looking for whatever nuggets are in here that more fully explain the future of LetsGoWarriors. Go for it.
But let me start by saying I am so grateful for all the help, small or large, that @LetsGoWarriors has gotten across all of our platforms past and present, but particularly Twitter.
Whether you were one of, like, twelve people who read my "Draymond is Mark Jackson's Deacon" article — since lost in the transfer of WordPress blogs from the original to The Sports Daily — or were one of over 300k viewers of my "Steph Curry cheers on D'Angelo Russell" video on YouTube, I appreciate you and I'm happy that maybe you'll stick around for good now.
To the hundreds of (momentarily?) angry fans of @LetsGoWarriors Twitter that I blocked: truce. Peace. I'm unblocking everyone. Pretty sure Kawakami would never do that, haha. Note: I love Tim and he actually gave me the strength to block people. It was always principle over views and, thankfully, it will stay that way, although I'm a kinder, gentler Poor Man's Commish.
Truth is, @LetsGoWarriors on Twitter isn't just me anymore. Unless I'm specifically using @poormanscommish, if I speak from @LetsGoWarriors, I'm speaking on behalf of our entire team.
Makes me wonder, did Steph already figure that out a long time ago? I'll come back to this.
To Shaun Bowes (@GSWDelivery), Ryan Brown (@rgbrownie), and Rebecca Licht (@LichtRebecca), your devotion and dedication led to this moment. Your sacrifices taught me not to burn people out or, say, smother them with my passion. You paved the way for this and I can't wait to get you on our Slack — more on this later. And to anyone I missed, like Damion Lee said recently, "You may not be in my mind right now, but you're in my heart always." I just know I forgot someone, though.
To my Patreon subscribers: Check your email. Honestly, I still need your help, as my daily routine will not change. In fact, it'll get expanded, which for me is sometimes frightening to think about. We'll figure out how to mesh patrons with the subscriptions on this website. I promise you.
I could write a novel on what I do, what I've done, whom else to thank, or what we have in store for Warriors fans. But if I'm going to write stream-of-consciousness style, I might as well ramble on the stuff you won't ever really know about, unless someone pulled the curtains and gave you a look. Aside from me writing this piece and unless you connected your brain to my phone, there's probably no other way of really explaining what's happening at LetsGoWarriors, behind-the-scenes.
There I go again, my love of "BTS".
So, yeah, I haven't done my investigative reporter research of actually reading Durant's piece 🤷🏻‍♂️ but I'm not him — thank you, Chris Haynes, for encouraging me to "do me" — and this piece probably won't be structured the way KD's was.
I'm just gonna say that for the last seven-plus years, I've been mostly a one-man show.
Cue David Lee anecdote! As you probably know, D.Lee was visiting Chase Center a couple months ago. I bumped into him after the game outside the interview room. He introduced me to his wife of five months, Carolyn (Wozniacki, tennis champion), and asked, "You still doing the seven-man crew thing?" 


That was one of the best compliments I'd ever gotten from an NBA player. It was like, Hey, someone actually noticed!
Truth be told, I'm still gonna do that seven-man crew thing, but now I have a team behind me. And I'm behind them, too. 
Let's flash back to when a rather well-known Warriors personality retweeted Duby Dub's "Did we just get fired?" post, which then (probably?) prompted the great Raymond Ridder to call me up and see if I was okay. Like, literally two minutes after the retweet.
I had to tell him that I had not been affiliated with GSOM since the inception of LetsGoWarriors six-and-a-half years ago and had started LGW partly as a result of my differences with someone of authority at SB Nation who had berated my writing style and claimed he could get any one of thousands of volunteer writers to take my place, threatening to pull my credential.
Somehow the high-level reactions to the news of Vox axing all but one of GSOM's crew prompted me to hit up my old colleague NateP, who had stayed the course all these years. The thing that always resonated with me was Nate's professionalism, calmness and elite organizational skills: spreadsheets to keep track of what we were writing and when to post them. These foundational habits were passed down by the legendary Shailo and/or Justin Kodama, the founders of GSOM who carried themselves as well with class and humility.
Man, really — I don't say this lightly — I'm just thinking back as I write this, but Shailo and Justin were the Steph Currys of blogging before we even knew who Steph Curry was.
Ergo, Nate is of the Shailo/Justin "coaching tree", if you will. Btw, I'm going heavy on the basketball metaphors #sorrynotsorry. So I knew his crew over at GSOM was an extension of him: trustworthy, classy, ego-less, and basically good human beings with no hidden agendas. You know, non-corporate-y and non-capitalist-greedy, which obviously has never really fit well in the sphere of journalism (as legions of newspaper reporters nod their head in unison).
Aside: I guess, like Eric Paschall injuries, it was a blessing in disguise that back in the day 9/11 indirectly smashed my fledgling venture capital business, while Bernie Madoff cemented it into the ground. It forced my departure from Corporate America and into basketball leagues, where Shailo and Justin put in a team, as luck would have it. I see you and your pg skillz, Justin; you're in Dream League's Lifetime Achievement Hall of Fame section.
And while I've chosen to mimic KD's joining of the Warriors in this piece, in reality what I've learned over the past six-and-a-half years is, I really want to be like Steph. To always have joy in what I'm or we're doing, to try and not judge or assume so much as I did in the past (sorry to those of you whom I wronged in this way), to deal with the hate better, to enjoy moments (like today!) to their fullest, to be a team player, to make my teammates better, to make every person I come across a better person, to spread this way of enjoying one's life and observations to the masses, to leave an imprint on society.
Look, I'm far from being Steph. I'm just saying, I'm pointing myself in his direction. I'm probably gonna fail a few times in doing so. But when I come to my senses, I'll re-point myself in that direction. And I have the "gravity" (yep, I said it) of my squad. To always be reminded of having the utmost character by literally being forced to work with my new brothers on a daily basis. They make me become a better person, too.
So I met with Nate face-to-face, then shortly thereafter, his team: Apricot, the aforementioned Duby, and Daniel, who has possibly the best Steph-reference social media handle I've ever heard: @WeaponizedJoy.
To even herd five cats on that short notice was an extraordinary feat in this social media-driven day and age of short attention spans and flakiness.
Get this: these guys collectively have never been late to any meeting of ours and if one of them happens to be running late, we get the little ping on Slack telling us where they are. And we met with this Andreessen-Horowitz-backed Substack founding team not once, but twice. What an honor. This was all in the span of just one month.
Anyways, the five of us first congregated at my suggested place across the street from Spark Social, a stone's throw from Chase Center. Little do people know, those Native-American-style tipis — I'll spell it that way instead of '"teepees" to avoid the juvenile jokes — make awesome meeting places, or even places to do podcasts. And so exactly that happened. We had an awesome meeting.
We had a follow-up conference call a few days later and I told the guys how I felt like Marquese Chriss, so badly wanting to be part of a great culture with guys that get shit done, 9-and-34 record be damned or in our case, not knowing if we'll actually get any subscribers.
You know what Duby said?
"Come on Rich, Marquese Chriss? You're our KD."
Someone actually one-upped David Lee's pat on the back. I was beside myself. That made me feel, well, like KD. And this whole time, I thought I was recruiting them!
I guess I just can't decide whether I want this piece to have a KD or a Steph theme 🤦🏻‍♂️
So, umm, we have a Slack. Google it if you don't know what that is. That shit is so addictive. But really, it has to be used by a critical mass of guys (and/or gals) who bounce ideas around productively and commit to to-do's.
It is so fun that I've proposed we offer it as a VIP-level subscription service, eventually. Not our work Slack, of course, but a fan one where DubNation can discuss topics, make friendly jokes, and just have fun. Hat tip to Bryan Oringher, whom I saw tweet something about having this for his subscribers. But the GSOM crew was already on it!
Imagine joining a Slack of like-minded, professional, thoughtful, trusted erudite GSW fans already screened by us. Well, at the risk of over-promising, I'm going to cut my discussion short and just say that it will be a goal of mine to eventually have a Warriors Slack available for you, DubNation. It's hard to pull off well but the reality is, we already have it going. It's just that we only have nine trusted people on it so far and it's a private environment for now.
I still remember that comment on GSOM in 2013 after I wrote I'd be leaving. The commenter said they would miss my stuff. Thank you, #squad, for bringing back GSOM's audience and giving me the opportunity to invite the followers of LetsGoWarriors into that beautiful world.
I know it's going to be hard for some of you to click on a dot-com link to go somewhere on the Interwebs where (gulp!) a browser on your precious smartphone must be utilized, as well as a login id (sheesh!).
I can already hear the "hell nahs."
But what's the real reason behind your hesitation?
I'll tell you what it is: having to succumb to those juicy clickbait headlines and landing on some page filled with ads that get in the way of what tidbit you're trying to uncover, only to find out that the story is, after navigating through that bullcrap, indeed, click-bait. 🙄 Or just not getting any responses to your follow-up questions.
Those days are over!
What, you think Twitter is the place for that? I think you know better. #CoughTrollsCough!
And before you start saying, "Oh, you're just TheAthletic with less insider access," riddle me this: If you're not currently a subscriber to TheAthletic, I can almost guarantee that you already get your TheAthletic news from some aggregator. I'd name names, but I don't want to get on anybody's bad side, even though I've probably named them in the past on my Twitter (oops, stop doing that!).
We're a Subscriber Community. One key difference between us and TheAthletic is that we can't be aggregated. Yeeee! I love that!
We post, you read/skim, you comment intelligently and troll-free, we comment back, DubNation comments back, rinse and repeat. Aggregate that!
But… we're not quite on Slack with all of you yet. You'll have to settle for our website until then. Threaded posts. Check them out. Especially while we give access to everything, even for non-subscribers until further notice. Some might even say threaded posts are awesome. The real reason why they are is because of the people on them.
You can connect the dots from here (website) to there (Slack): more insider access, more content from me asking specially tailored questions, more interactive podcasts, the possibility of creating moments through a Q&A instead of waiting for them to happen. On my fellow Warriors beat, even Kerith remarked last week she noticed a little bit of that starting to happen.
If all goes well, I'll no longer be stuck in the silo of (miniscule) YouTube revenue sprinkled with the disdain of (even more miniscule) ad revenue based on SEO. I've got a reason to write a diary-like entry from a road trip, put together a narrated video digest of the latest Warriors news and moments, do an exclusive interview, try more sidle interviews, maybe get a sound bite from an assistant coach before a game. If you want to add to this list, by all means do so.
Because the crazy thing is, I actually need your help, DubNation. You can now put your ESPN editor hat on. I've heard some of you whine about the same old questions reporters ask. You know, "Why didn't you ask this or that? NBA media is trash!"
Well, you tell me what stories to pursue, then. I'll give you feedback, we'll poke holes in each other's thinking and figure out the best way to open up that knowledge you seek. And I'll have @WeaponizedJoy at my side (remotely) every day, with the rest of the LGW team behind us, as well as DubNation, for support.
But, like your Golden State Warriors of 2019-20, please be patient with us. We're making this up as we go. We've got tons and tons of brainpower and experience, state-of-the-art tools and, most importantly, the love of the game.
The best part is, I can't picture a scenario where I'd have a next "Next Chapter" — err, "Speech" — as KD has found (good for him).
I'll always bleed blue and gold, just like you.
The #TipiFive is here to stay and we're thrilled to have you along for the journey.
I can't wait to meet and re-meet you all! #LetsGoWarriors