Mid-season(ish) report grades: you need a sliding scale to evaluate this team
Draymond Green's down year and Eric Paschall's surprisingly strong rookie campaign must be viewed in light of what this season has been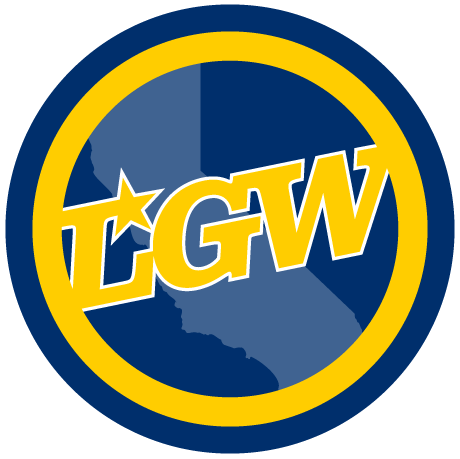 2019 was a tumultuous year for the Golden State Warriors, so the midway grades for the players should reflect the difficult position this team is in. Because, let's be honest: this is a team in dead last, with the league's worst offense, and a defense that is bottom six.
This is all explainable, of course - and it's been well covered. This is a team missing the two players that make coach Steve Kerr's motion-based attacks actually dangerous. Without Klay Thompson and Steph Curry buzzing around, there's no cause for a defense to panic. No one is scrambling to recover when Draymond Green slings the ball to Jordan Poole for a contested three-pointer.
So no. We will not be handing out F's to everyone.
With 55 of the season's 82 games under the belt, the Warriors are actually about two-thirds of the way through the season; but since the All Star break serves as a natural stopping point… here are Golden State's mid-season(ish) grades.
Part one: The main guys
Draymond Green: C
Probably the hardest of the group to judge, because he is also the player with absolutely nothing to prove. On the one hand, his points, rebounds, steals, blocks, and shooting percentages are all worse than they've been in years; but Green gets a lot of mercy from the sliding scale.
Coming into the season (and especially after Curry went down) one of the hopes was that Green could step up his scoring - not anything wild like 30 points a night or anything, but pitching in a little more on that end to make up for some of the lost punch.
Unfortunately, that hasn't been the case. He's scoring an average of 8.3 points per game, which is not even a full point above last season, and slightly below his career average of just 9 points per game. But more painful than his lack of big numbers is the efficiency. Green has been a streaky shooter over the course of his career, shooting as high as 38.8% (in 2015-16) and as low as 20.9% (in '12-'13). So taken in that context his 28.8% from deep this year is about average for him.
The real judgement on Green then is about leadership. As the lone standing veteran from the Championship core (Kevon Looney has only appeared in 15 games, Curry, four) a lot of the institutional inertia for the franchise is resting squarely on Green's able shoulders. The real outcome of this endeavor won't be known for some time, but Green has been sanguine rather than frustrated - which is good enough to count as a major victory.
Overall, a C.
Lower than desired production, but nothing to prove, and hasn't broken anything.
Andrew Wiggins: A
Though my fellow writers mocked me soundly for freaking out about the Wiggins trade, he has been exemplary in his three games wearing a Warriors uniform. Now, we could easily hand him an "incomplete" on the season - after all, he's played just about the same amount of basketball as Steph Curry has this year, but is anyone worried about Curry's 24% three-point percentage? No. That would be silly, right? Small sample size warning?
So it goes to with Wiggins. Though his averages are excellent - 23 points (on a blisteringly efficient .701 TS%), 4 assists, 2 steals, 3 rebounds in 33 minutes per game - it's been three games.
But, let's get on the Wiggins wagon!
Overall, an A.
No complaints here. If he continues to play like this, I won't even begrudge him that max contract.
D'Angelo Russell: C
Though Russell bore a heavy burden, it was like the guy who played shooting guard after Michael Jordan left the Bulls - there's no expectation here that he was going to be anything close to what we lost in the trade when Kevin Durant took his talents to New Jersey.
His counting stats are great: 23.6 points per game (best on the team), 6.2 assists and 3.7 rebounds. He was efficient, with a TS% of .558, while shooting a high volume and carrying a lot of usage on offense.
That said, he certainly didn't boost his trade value with his play while here. While the fit was always questionable, the presumption that Russell could play the shooting guard next to Stephen Curry quickly went out the window in light of his poor defense. There have been some leaks / "reports" or whatever you want to call them, but it doesn't take an insider to see that the Warriors were over the D'Angelo Russell experiment fairly quickly.
Overall, a C.
His offense was solid enough, but didn't move the needle much for the team; and his defense was atrocious. Below expectations for a max level player auditioning for a permanent role with the Warriors.
I gave him a D initially but slid it up one notch because he really was the team's best offensive option for most of the season.
Kevon Looney - Incomplete
Looney is a tough case to evaluate this season. So, sorry, but I'm going to skip him.
Much like his basketball style, Looney is something of a "tweener" from a contract/value perspective. After Golden State invested $15 million over the next three seasons in him, expectations were high that he would take some sort of meaningful leap this season. He's a hard-nosed defender that can cover multiple positions, and is smoothly intelligent on offense.
But he's appeared in just 15 games this season, and been limited by lingering injuries and/or rust during those appearances. I know it's not a very interesting take, but I cannot find it in me to give Looney a poor grade as he struggles with his health.
Overall, Incomplete.
Hampered by injuries, the only need here is for Looney to get his body right.
Up next: The Next Generation
Check back soon for Part Two, where we take stock of the young recruits, and some of the more meaningful role players that have passed through.
---
If you want to support this kind of content and community, please mash this button: