Live thread: Join us as Stephen Curry talks all things COVID-19 with Dr. Fauci
All-world person Curry will be sharing his platform with an expert from the National Institute of Allergy and Infectious Diseases today at 10am
UPDATE (@poormanscommish): Here is the whole livestream including the comments…
It feels strange out there in the world, but some things remain constant: like Stephen Curry being a tremendous example of the best traits of humanity.
Today, Curry will be trading his mouth guard for a face mask, as he leverages his platform for the greater good by welcoming Anthony Fauci, M.D., Director of the National Institute of Allergy and Infectious Diseases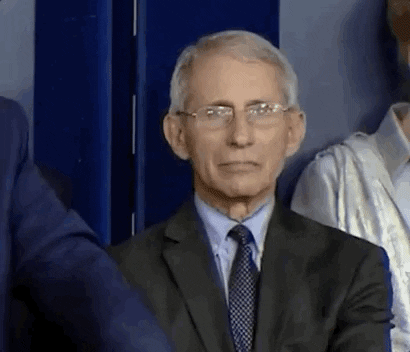 Either just tune in and stay along for the ride, or you can submit questions using the hashtag #SCASKSFAUCI on Twitter or via Curry's Instagram.
Fauci has been one of the most visible experts in the United States, but this is the most direct access offered yet. Coronavirus disease (COVID-19) is an infectious disease that currently has no vaccine available, and has been inundating hospitals with critical care patients and overwhelming our Country's medical care systems.
Information is one of the best tools available to fight this thing, so Curry using his platform to leverage direct access is yet another powerful example of Curry understanding how powerful his reach in this age of the internet can be.
Late edit:

From our own YouTube channel, here's the entire Q&A. It's good. Informative, succinct and touches on all of the most important concerns these days: