LGW writers "keep or cut" roundtable part 2- Keep the pick? Or prioritize packaging it in a trade?
Our team gets together to discuss what the Warriors should do with the highest draft pick they've had since Joe Lacob took over the franchise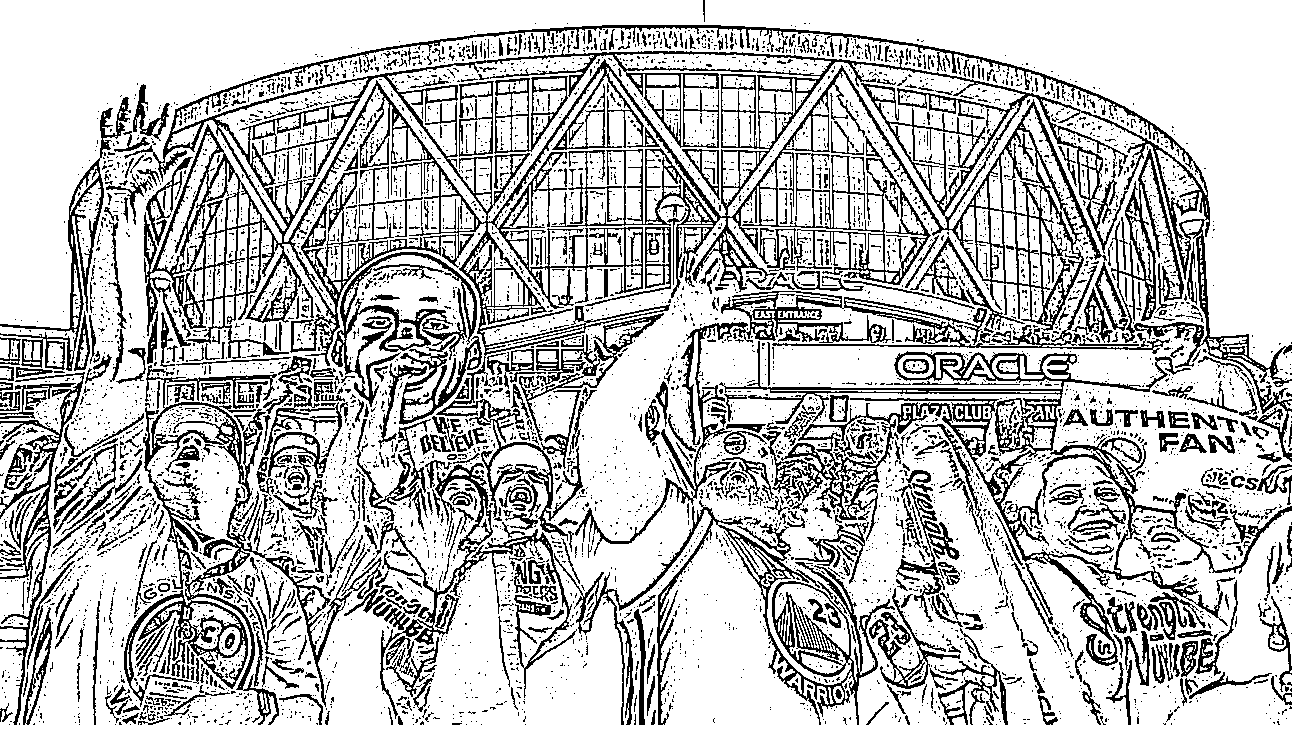 While I was writing the end to our "keep or cut" series, the Let's Go Warriors author's chat in Slack was on fire with everyone chiming in on the permutations and priorities in play as the Golden State Warriors approach a pivotal offseason.
The fun part of all of this is that no one really knows what's going to happen. In a draft lottery that doesn't seem to have a clear cut best choice, will the Warriors even be able to find a suitor for their draft pick - much less a trade partner that is willing to spend significant assets to move up for their guy?
But the question is an intriguing one. So here they are for you: some of our thoughts on the draft pick, and what to do with it.
This is part two of a roundtable we shared yesterday, moving on now to the specific discussion of keeping the pick or trading for another player. But be sure to check out the rest of the keep or cut series, which I've been slowly writing since the Rona took so much away from everyone:
Should the Warriors keep the pick?
Keep the pick or trade it to chase a big name?
Daniel: Slight tangent: I'm pretty high on Andrew Wiggins. Some might say that just makes me pretty high.
Duby: I got lambasted for my doubt, but Wiggins has made a believer out of me. Mental judgments and hippy lettuce aside though, it still feels to me like the team would really like more top end firepower.
Daniel: But I think he's a solid fit from an age and positional standpoint who already ensures the Warriors have four starters who make them dangerous in the West (health permitted). With that in hand, the Dubs have the flexibility to develop a fresh faced youngster to continue the next generation of Splash Family.
Who that is? I'll have to do some research on it. And if some desperate team is willing to unload a big-ish type player who can bring a physical, above-the-rim presence for the pick, the Warriors would be fools not to investigate.
I have strong trust that they'll find the player and the deal that prioritizes winning in the Post-Durant world. Underneath all this hot drama about KD's departure, I'm sure there's a silent thirst within the Warriors organization to get the victory machine rolling again.
Nate: Is the top pick what Milwaukee needs to part with Giannis? If so, let's do this!
Duby: With the sorts of hauls we've seen the Clippers and OKC get for their disgruntled stars, I'm guessing it takes both picks (this year as well as the Timberwolves pick next season), plus all sorts of other assets.
Apricot: I think everyone else thinks this lottery is bad, so I don't expect to get anyone with impact in a trade. Maybe as a sweetener in a big Trade Exception trade?
PMC: I'm all for Sam Vecenie's idea of using the $17.2 million TPE on clearing James Johnson off the Minnesota Timberwolves' books, then flipping him to the Orlando Magic for Aaron Gordon and that No. 1 pick. I also kind of don't think Toppin is worth the predetermined salary of, say, one of the top two or three picks — you could say the same of Edwards at No. 1 — but I need to think about that some more as it relates to Joe Lacob and Bob Myers' thought process, especially in the context of the NBA during a pandemic.
How are you doing in the lockout? What have you been filling the time with?
Daniel: Whoa whoa, what are you? My therapist? Time to get back on NBA 2K MyGM mode and see what the Bucks will need to trade Giannis to the Dubs.
Duby: Trade override on!! Speaking of 2k trades, was David Lee on that big contract the most lopsided trade bait in 2k history? I flipped that guy at one point or another for all the big name free agents I always dreamed of back in the day.
Nate: Trying to figure out how to teach over Zoom, dealing with a newborn, trying to find hidden gems on Netflix (Q-Ball is recommended for your basketball fix)… I'd probably be happy if I just really nailed 2 of those 3 things really.
Apricot: Working, hanging with the kids, LGWing.
PMC: Utilizing my Twitter list of the better NBA writers and thinkers to branch off a little into credible coverage of the pandemic, and just learning as much as I can and trying to keep my followers informed. Also reporting Warriors content such as Steph livestreams and the like, pivoting to new types of YouTube videos, and writing here, although all of the above can be draining. Meanwhile, projecting out my finances, including PPP applications or ideas such as converting my mileage points into essential Amazon or Target orders, other types of grants and financial help in San Francisco, and how I'll return to my gig economy job with Caviar safely, minimizing my exposure to the virus.