Discover more from Dub Nation HQ
High Quality coverage of the Golden State Warriors with the best commenting community in the world.
Over 3,000 subscribers
LeBron, Lakers emerge victorious from the Bubble, reawakening the GOAT debate
Personal preference aside, James career is far from over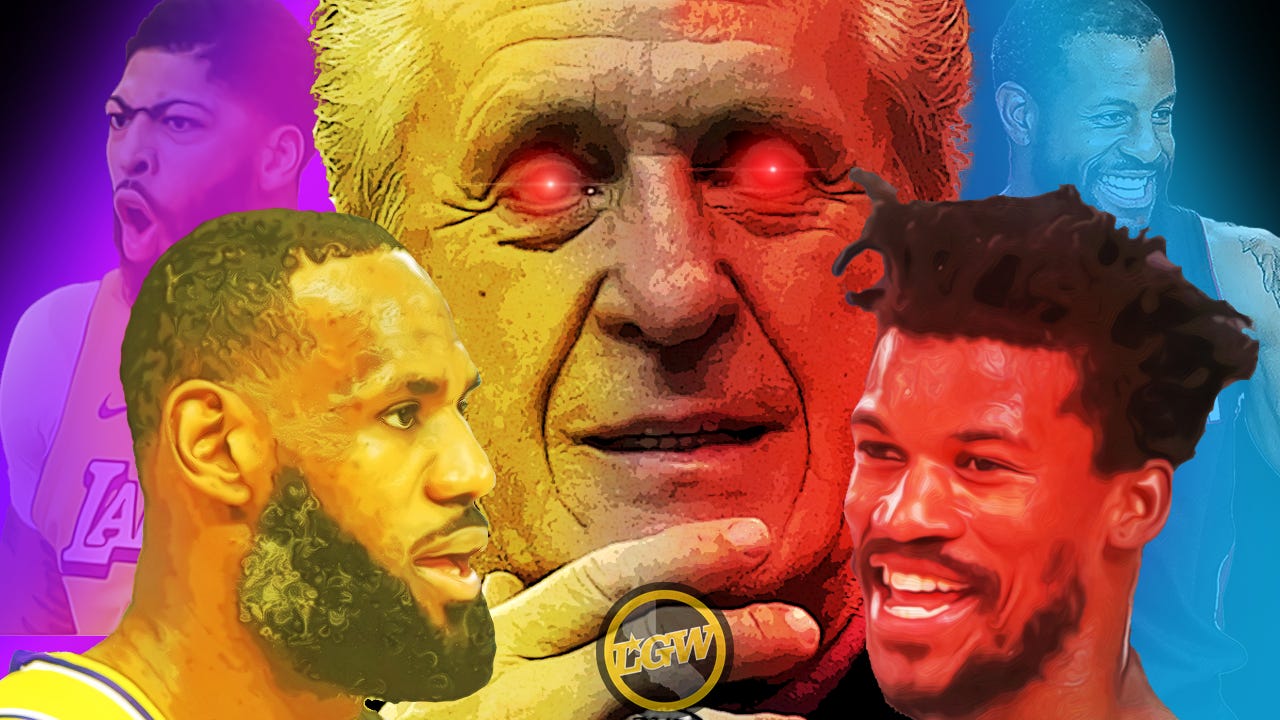 When it was first announced, I was skeptical about the entire Bubble concept. Many were. But they did it; they pulled off an entire post-season while Covid continued to burn through our Country. In doing so, the NBA gave their fans a delicious, if fleeting, reminder of why we all love this league so much.
What comes next is anyone's guess. The league and players association will soon sit down at the negotiating table to work through the new financial realities - navigating through the tricky question of who exactly will cover the lost revenues. It's a looming question with no easy answer, estimates are generally rounded to be somewhere around a billion dollars, which means that everything is up in the air. From max player contracts, to the mid-level exception, to the luxury tax line - there are significantly more unknowns than knowns.
This just reinforces how special the Bubble was.
LeBron and the GOAT debate, rekindled
After trouncing the damaged Miami Heat to dispatch them in six games, LeBron James and the Los Angeles Lakers emerge victorious from the Bubble as the NBA champs.
It will probably (hopefully?) go down as the most unique championship in NBA history, ending an NBA season that encompassed nearly an entire calendar year. As NBA fans often do though, most of the discussion has quickly transitioned to a debate on the oft-visited question of LeBron James' greatness.
This was James' fourth NBA title, and his performance only bolsters his claim to the GOAT throne. Of course, in any sport, the Greatest Of All Time conversation is almost always in dispute. Growing up in the era of Michael Jordan's Chicago Bulls, I heard all about how the younger generation of fans were disrespecting Wilt Chamberlin by even mentioning Jordan in the same breath.
Fast forward one more generation, and here we are again.
The case for James isn't that much of a stretch, and his legacy continues to aggressively grow. As Zach Lowe wrote earlier today, LeBron's counting stats are going to end up burying Jordan's by a wide margin.
The assist gap is not gargantuan. Jordan dished 5.7 dimes per game in the playoffs, compared to 7.2 for LeBron. Jordan has a small edge in postseason steals, LeBron a smaller one in blocks. The rebounding numbers aren't close. LeBron is a different weapon on defense -- more of a rim deterrent, offering more positional flexibility.

As one executive opined this week: "Jordan was the better isolation scorer, but LeBron is better at everything else."

…

The gap in cumulative stats is going to be a chasm. Barring injury, LeBron will be the league's all-time leading scorer… He could double Jordan in assists and rebounds. 
Whether you put James as the greatest player of all time or not is a largely personal decision. You see, at the very top of the pyramid, the lines draw closer together - harder to separate and with an unclear alignment of which one is the top, the true apex.
It's a matter of taste.
Ivan Bettger summed it up succinctly in our writers Slack chat this morning. I can't improve on what he said:

Does Jordan's 6-0 Finals record hit you in a way that's more compelling that James' 4-6 record?
Both are fire, burning through their respective competition to stand dominant atop the player rankings, but each with a distinct flair.
James is like a fire that burns while looking forward, never concerned, or even aware, of the ashes that it leaves in the wake.
Jordan's fire on the other hand was indiscriminate, burning anything that it touched. He stayed with one team and pushed through obstacles unlike anyone in my memory.
So for me, Jordan is going to sit there as my GOAT. His position is nearly unassailable, not because of the stats he racked up, but because of how thoroughly dominant his teams felt.
But it's close, and we can appreciate James' accomplishments without needing to relitigate his position on the GOAT ladder at the end of every season.
Or maybe we can't.