LeBron does it again
Another stacked team, another Championship chase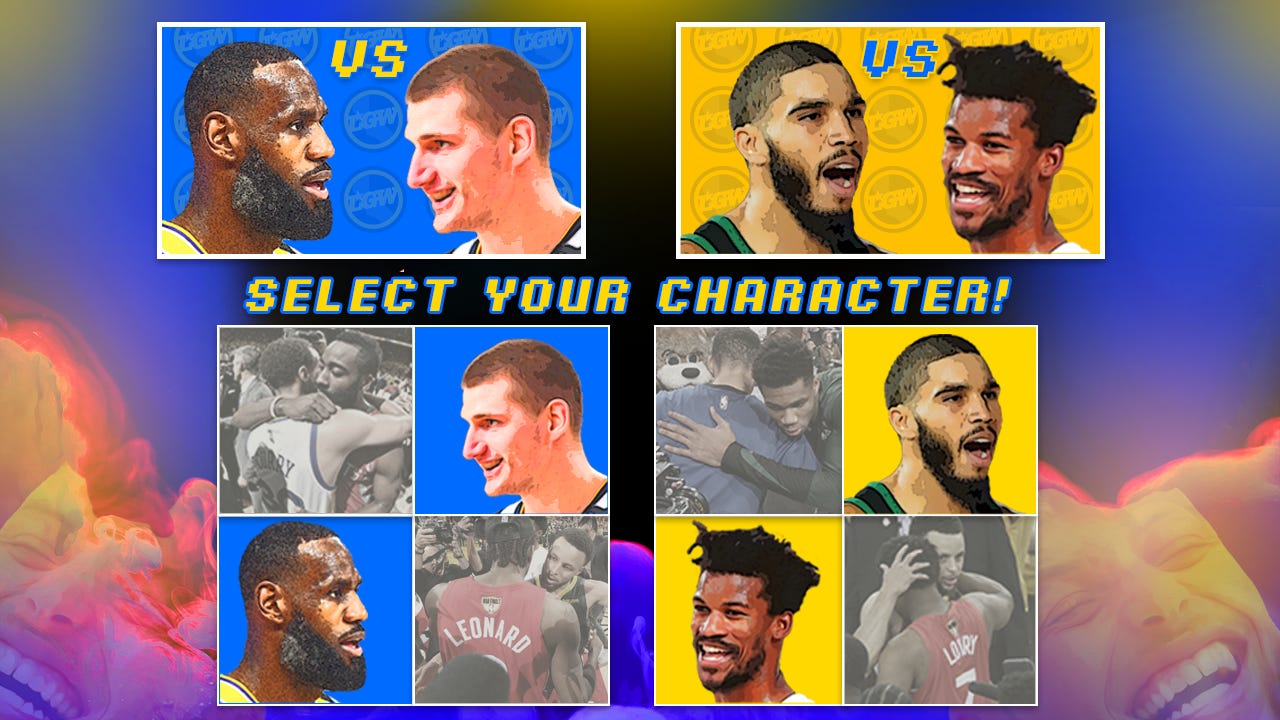 Once again, LeBron James has ascended to the NBA Finals. While not totally unexpected, it was a solid run against the Western Conference teams that were hoping to thrive in the miasma of a year without the Golden State Warriors.
The Denver Nuggets concluded a fairytale playoff run. After becoming the first team in the history of the NBA to overcome a 3-1 hole twice in the same year, they couldn't get past a Lakers team that was just a little too adept at taking away the Nuggets strength.
On the other side of the bracket today, Miami gets another shot at eliminating Boston - needing just one more win to advance to a showdown with the Lakers.
When you come at the king, you best not miss
LeBron is without question one of the greatest players to ever step onto an NBA court, and his fit in (not fit out) with the Lakers is a match made in Heaven - or Hell, depending on which side of the equation you come down on.
For the Lakers, and their fans, this is a well-earned return to glory for a franchise that hasn't sniffed the deep and of the NBA playoffs for a decade. For everyone else, it's yet another hammer blow of the juggernaut's footfalls. After striking out on a bunch of free agent moves and medium-quality draft choices, the Lakers did what any team should do: had a couple of multiple veteran 1st team All-NBA first team players fall into their laps.
Some timely whistles, a critical buzzer beater from Davis, and a knee to Murray's quad muscle all contributed, but the Lakers earned this win by being the better team - and that starts at the top.
For Denver, they've proven that this is a team deserving of additional attention. Still young and developing, the Jokic/Murray core isn't going away anytime soon - though the franchise will now have to navigate an offseason fraught with risk. Brining back your developing role players, without overpaying them is probably the most fragile aspect of team building. You've got your two main guys, now just don't screw anything else up! It's a tough ask for Denver's front office, as the entire NBA world just watched key reserve Jerami Grant, play himself into a big payday.
As we wrote in our series preview, for the Nuggets to have a chance at this, they would have needed Jokic to outplay Anthony Davis. No shame in it, but that simply didn't happen.
Not this year, anyways.
Heat and Celtics demonstrate organic rebuilding acumen
The Boston Celtic and Miami Heat are still locked in a battle for the Eastern Conference (but the Heat have stolen my heart).
It's been an interesting back-and-forth series with Boston struggling to figure out a way through the Heat's tough zone defense, and Miami struggling with their shooting.
My money is still on the Heat, who likely view today's game as a must-win since anything can happen in a game 7.
But behind this battle is an interesting case study in how to rebuild. The Celtics broke their aging core of Kevin Garnet and Paul Pierce apart and fed most of it to the Nets for a metric tonne of draft assets and young players. After testing the big free agent waters with a failed experiment with Kyrie Irving, Boston has mercurial guard Kemba Walker paired alongside free agent acquisition Gordon Hayward - but it's the Celtics home grown talent that makes the team work.
The Heat are a bit more of a hybrid approach. Using smart drafting and salary cap management, they have also ended up with a young core of homegrown talent but in their case it feels like veteran Jimmy Butler is the cornerstone holding it all together.
The Heat are up in the series, but hold a tenuous advantage because for some reason, their outside shooting has abandoned them at the most critical juncture.
As complicated as the game can be sometimes, it's safe to say the if Miami can't hit their shots better than they have been over the past couple of games then the Heat aren't getting past the Celtics.
Whoever advances will have their hands full against the Lakers, but it's not time to worry about that.
Finally if you've been following along with the Warriors practices, it's a day off today apparently. So no live stream coverage from Rich, but we'll be back with it when Golden State resumes activity tomorrow.