Is the NBA going on strike? Milwaukee Bucks refuse to play game, all Wed teams follow, Lakers and Clippers consider striking for rest of season
In response to the Jacob Blake shooting, and ongoing racial violence, NBA players are taking a stand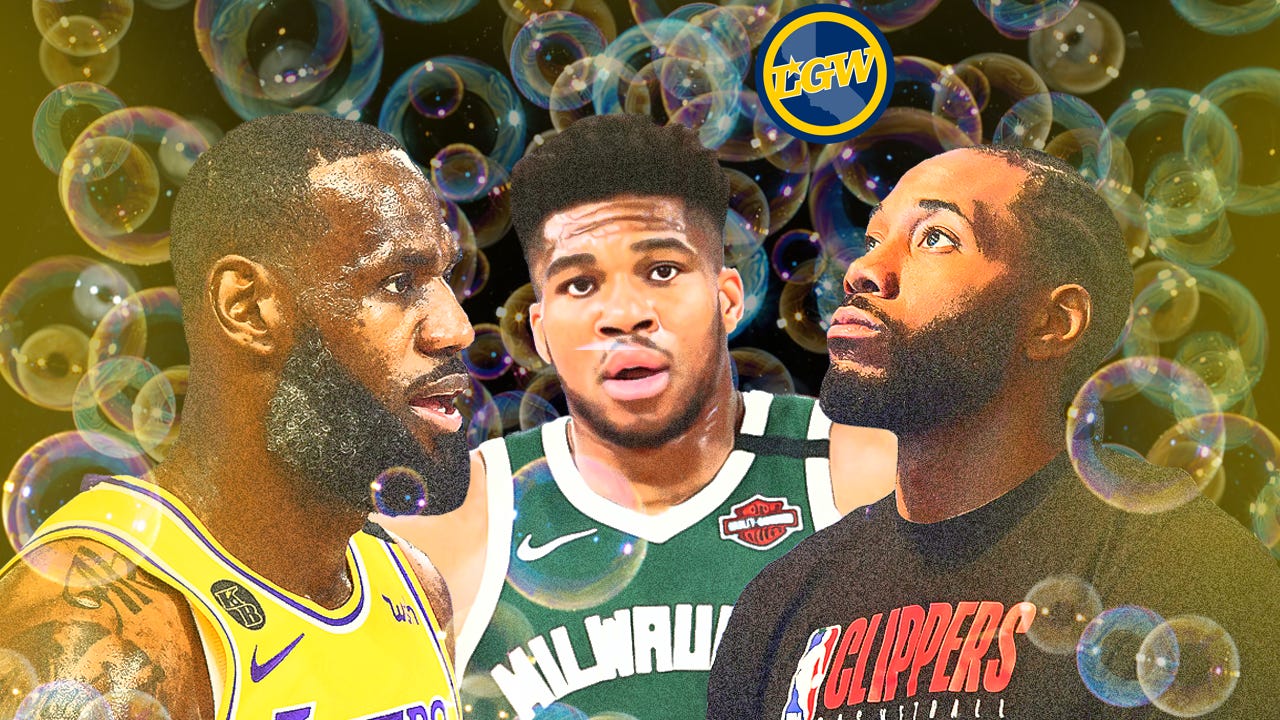 The NBA players may be going on strike.
Initially reported as a "boycott" when the Milwaukee Bucks announced that they would not be emerging from the locker room for today's scheduled game against the Orlando Magic, it appears as if the sentiment may be more widespread.
This all stems from the recent police shooting of Jacob Blake, the most recent unarmed Black man shot in the back (seven times in this instance). The incident - currently under "internal investigation" - is the latest in a long series of events that has recently highlighted our Country's treatment of African-Americans at the hands US law enforcement, and a wider question about racism in society.
This shooting's impact was compounded last night when a White Supremacist "militia" member shot three people (killing two), shortly after being welcomed by on-site law enforcement. Notably, the suspect in the shooting at last night's protest was detained without violence by police.
It's not just the shooting, nor is it the broader context, that is solely to blame for the interest in this case. As has often been noted, the events around this have highlighted the dichotomy in the Black vs. White general experience with law enforcement. It is well known, and thoroughly documented that you are significantly more likely to be shot by police in the United States if you are Black.
And yet, no meaningful policy has been seriously debated at a Federal level. People feel powerless and frustrated; but perhaps most importantly: are still not being heard by a significant portion of the power structure in this country.
The context
LeBron James, widely credited as the face of the NBA was told to "shut up and dribble" by a Conservative talk show host, but the historical inertia behind all of this goes back to the founding of America. Civil rights, racism, and politics are a inexorably combined tripod that should serve as a backdrop for understanding why Black athletes feel obligated to speak up and act out.
Here's the teaser for Shut up and Dribble, a documentary made by LeBron James that examines "the changing role of NBA athletes through the lens of our shifting cultural and political environment."
Golden State and the Los Angeles Clippers came close to boycotting a playoff game back amidst the backlash associated with Clippers' team owner Donald Sterling's recorded racist diatribe. However, this is the first time in the history of the NBA that a team has intentionally held themselves out of action.
[editor's note: an exhibition game boycott did occur in 1961. Bill Russell and some other Celtics sat out in protest of racial injustice]
And it may be the first shoe to drop on a much broader movement.
The next steps
It looks like the Bucks jumped ahead of the discussion here, but the NBA player's union was already deep in discussion regarding a broader work stoppage.
What appears to be emerging in the NBA is known as a "Wildcat Strike," where players are breaking their contracts en masse. It's not known what this means for any labor deals, or resumption of basketball.
I'm biased so leave it to the reader to decide if this is good or bad. But for now, it's a major event in the United States. Although these protests may not directly lead to change, this is exactly the sort of "put your money where your mouth is" move that should firmly cement the NBA and it's players on the bleeding edge of social justice actions by professional sports leagues.
We may end up losing a lot of basketball, but the message is way more important than anything that could happen on the court. Yes, the protest on its own does literally nothing. But that's how protests work. They aren't designed to directly solve issues, but rather to draw enough attention that it foments regulatory change.
We will keep you updated as events unfold. Right now, neither the NBA players union, nor the NBA have made any formal announcements.
Post-publish updates
It sounds as if the players union will be holding a formal discussion tonight, regarding how to proceed.

The NBA players association just tweeted this image. They will have a call today at 5pm Pacific Time to discuss next steps.
Kenny Smith walks off the TNT set live on air.
"As a black man, as a former player, as a black man, I think it's best for me as a person to support the players and not be here tonight… and figure out what happens after that."

Update Aug 26, 7:48pm.
Update 8:07pm. A bit of a walk back…