Discover more from Dub Nation HQ
High Quality coverage of the Golden State Warriors with the best commenting community in the world.
Over 3,000 subscribers
"If you ain't first, you're last" - Celtics faced with tough reality of being not quite good enough?
Before we move on to the NBA Finals, take a moment to savor a great series and wonder where Boston goes from here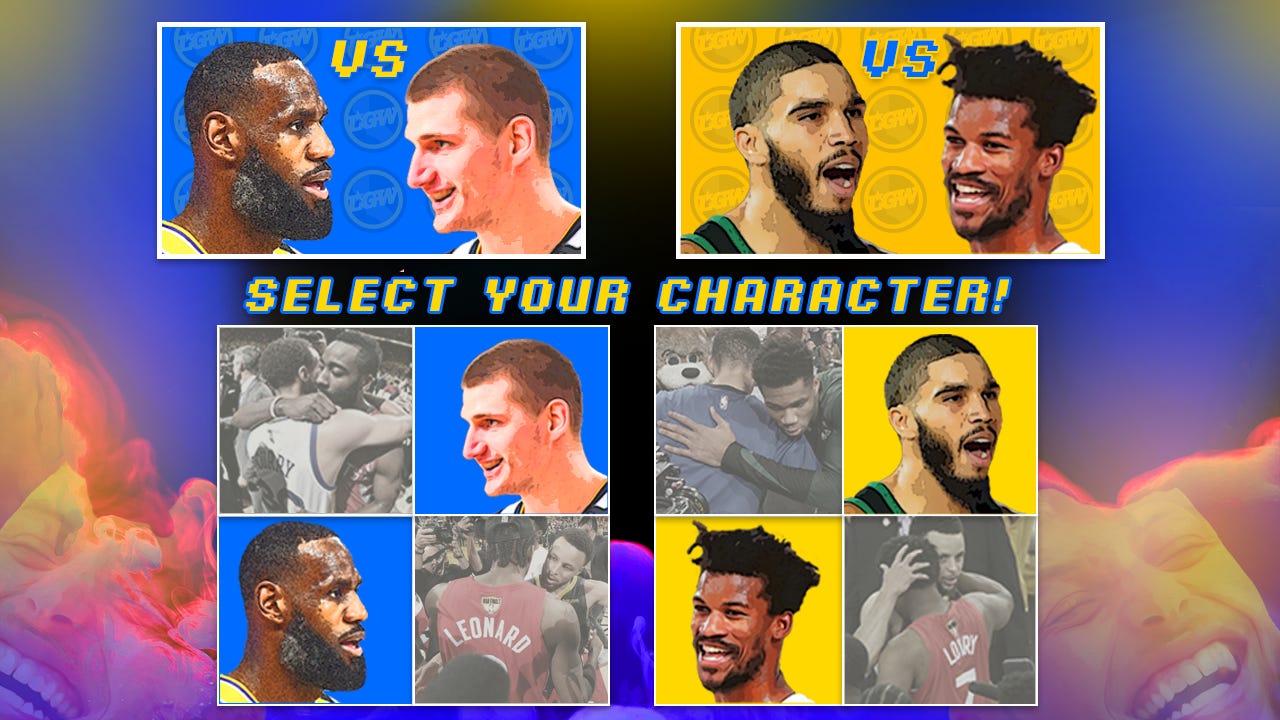 Sometimes satire hits deeper than it has any right to. So when Ricky Bobby's dad told him that "if you ain't first, you're last" it has resonated into a life beyond the movie (though the movie is great):

It encapsulates a real truth, and one that it often at the heart of how much heat fans and media apply to players or teams that don't achieve the highest accolades possible at all times. So maybe it's just that I was rooting for them a little bit, but I hope teams like Boston aren't too hard on themselves.
On the other hand, when you are chasing greatness, falling short can, in fact, be considered a failure.
Where to now, Boston?
The thing about crunch time, or elimination games, is that small sample sizes that are normally lost in the noise of a season-long endeavor can't be as easily overlooked. So as much as we all know that a couple of made threes in the 2nd quarter could have changed the game, it's always the closing stanza that often plays loudest in post-game analysis.
And so it goes for the Boston Celtics, a fantastic young team that has fallen short once again- making this the fourth consecutive year with Eastern Conference Finals exit. It's a close second place; but how much that matters and where to go from here are tricky questions.
"My regrets would be the outcomes, right? But my regret is not what we put in," Celtics coach Brad Stevens said after the game. But it's the outcome that people are going to care about. And as awesome as this Heat team is, the other side of their excellence puts the Celtics in an unfavorable light:
In Game 1, the Celtics squandered a 14-point, fourth-quarter lead in an overtime loss, and in Game 2, the Heat came back from 17 down. Boston controlled the fourth quarter of a Game 5 victory, then coughed up a six-point lead in the fourth quarter of Game 6
With Kevin Durant returning to the Nets, next season in the East is going to be significantly more difficult - and that's before we talk about anything the Bucks or Sixers are able to pull off. Coming back and trying again with the same Celtics may not work.
But the world is uncertain. Gordon Hayward was playing hurt, and still felt like one of the more impactful players. And the Celtics young core of Tatum, Brown, and Smart is solid enough to roll the dice on again.
If not, Kemba Walker wasn't great in the playoffs, and his inability to convert efficiently at the rim was a big part of what made the Heat zone so effective.
The Celtics lack interior size and presence. They've also got a couple of guys locked up to long-term deals that could become problematic.
As good as Walker is, he's a small guard, and his weaknesses on the interior were a major problem for this team; also Hayward gave it his all, but the injuries are starting to pile up and he may never return to what he once was. Moving him now, or selling high on someone like Marcus Smart are probably moves that the Celtics front office will explore.
Either way, the Celtics were a nice team, that fell just slightly short of their ultimate goal. Like the rest of us, they'll pack everything away and await word on when the NBA will return next year.
The Heat are fun to watch, but more importantly they're
good
The Miami Heat are going to be a wildly entertaining matchup against the Lakers; but they've also been a wildly entertaining team against everyone they've played in the postseason.
While the face of the team is the scowling mug of Jimmy Butler, this team's play has been just as defined by the quiet professionalism of Bam Adebayo, and the shocking rise of rookie Tyler Herro.
Just as the Heat were gearing up to make their final push, I texted our writer's chat;

This is exactly the sort of "rise from out of nowhere" story that folks love to see in the NBA Finals. Who are these guys?
Also, as much credit as guys like Butler, Adebayo, and Iguodala deserve for their defensive impact, Duncan Robinson was shockingly stout on the perimeter - in a series that was largely defined by the Celtics' inability to break down the Heat's zone defense.
Well-coached, this isn't just a team riding on talent, either. The Celtics shot poorly in the final frames, but the Heat were helping that tragedy along by throwing bodies around and challenging pretty much every shot.
Ricky Bobby's dad would be real proud of this Heat team. They got better throughout the series, and throttled the Celtics hardest when it mattered the most.
According to ESPN: "The Heat outscored the Celtics by 28 points in clutch time in the series, including a +5 advantage in Game 6. That's the third-highest clutch time point differential in a playoff series since play-by-play was first tracked in 1997."  
Game one of the NBA Finals will be on Wednesday.