Discover more from Dub Nation HQ
High Quality coverage of the Golden State Warriors with the best commenting community in the world.
Over 3,000 subscribers
Gamethread: Can Wiggins outduel Booker as Dubs battle Suns?
It's GSW's last game before the All-Star break and it should be a good ole barnburner.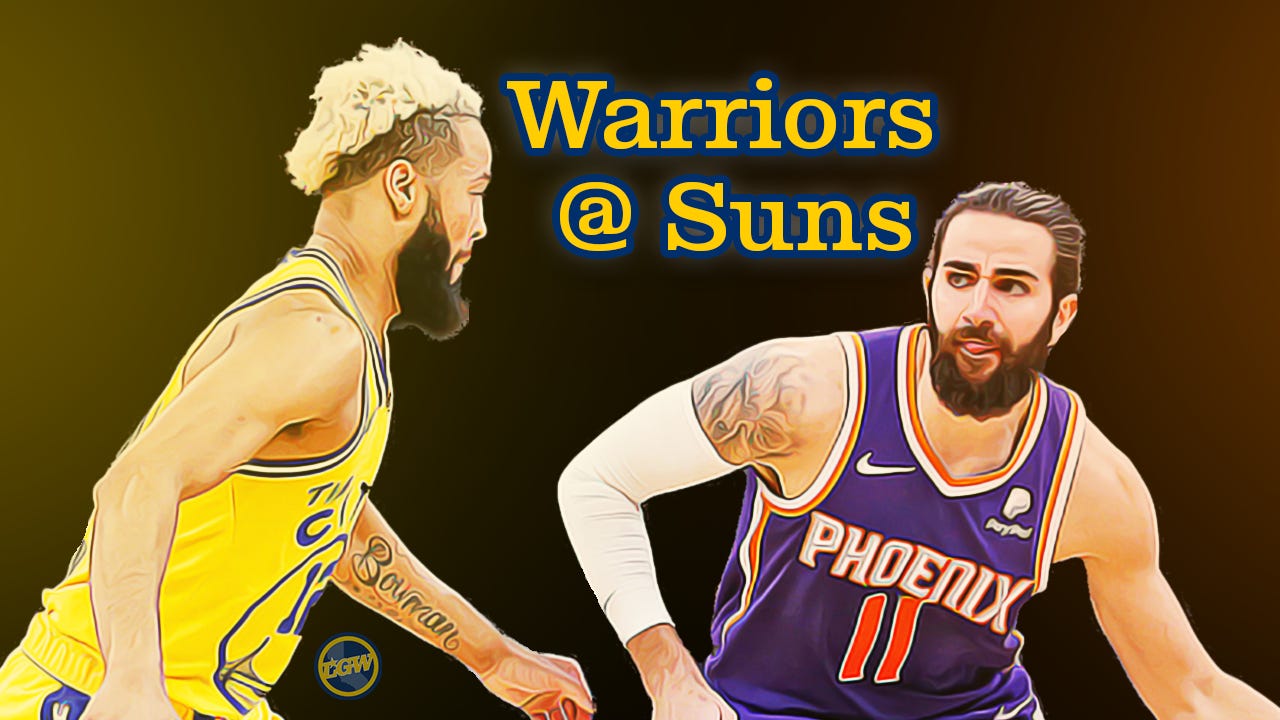 The only thing notable the Phoenix Suns (21-33) have done this year is be the team Stephen Curry broke his hand against.
Tonight, in the Golden State Warriors (12-42) last game before the All-Star break, it's Phoenix's day of reckoning…I hope.
Newly acquired max contract player Andrew Wiggins is averaging 22 points per game against Phoenix this season, with all those contests occurring as a member of the Minnesota Timberwolves.
Speaking of Minnesota, Suns star Devin Booker has been linked to reports about maybe one day joining his besties D'Angelo Russell and Karl-Anthony Towns.
In the meantime, Booker is averaging 26.4 PPG for Phoenix. That number jumps up to 32.5 PPG in the two games he's played against the Warriors earlier this season.
I anticipate a nice li'l shootout between these two teams to send us into the All-Star break happy.
SUNS!
WARRIORS!
NEXT!