Discover more from Dub Nation HQ
High Quality coverage of the Golden State Warriors with the best commenting community in the world.
Over 3,000 subscribers
Explain One Play: Steve Kerr Expands D'Angelo Russell's Game
This one weird trick will help D'Angelo Russell fit better with Stephen Curry, Klay Thompson and Draymond Green
A list of all Explain One Play articles and videos is at The new Explain One Play index.
One of the big themes of this season is Coach Steve Kerr having the team play in an offense that will be compatible with the core of Stephen Curry, Klay Thompson and Draymond Green. Because Steph and Klay are so incredible off-ball and Draymond is so intelligent on-ball, it is important for D'Angelo Russell to start becoming a threat off-ball.
D'Angelo actually had decent catch-and-shoot stats with the Brooklyn Nets:
and these have ticked up in the Kerrball Space Program, both in frequency and EFG%:
Video Analysis
But I wanted to deep-dive into how D'Angelo is getting the catch-and-shoots. Kerr is trying to expand D'Angelo's off-ball game in a subtle but important way. So here is a video analysis of D'Angelo's scoring from the 2019 Brooklyn Nets vs Philadelphia 76ers playoff series, and a comparison with the recent 1/28/20 Golden State Warriors at Philadelphia 76ers game and last night's game at Cleveland Cavaliers.
If you want to support more analysis like this and you haven't subscribed yet, here's a button to mash:
Other In-Game Notes
For god's sake, Dubs!! You can't just tank all season and then take a night off against a serious rival for last place. REAL TANKERS (DON'T) BRING IT EVERY NIGHT

CLE seriously overplaying the handoff. So Dray hands off to Poole, immediately slips to counter the overplay. But Poole didn't lob, turnover pass instead.

Definitely in "very stoppable force vs very moveable object" territory here. Nance DHO off Love's foot. Then Chriss drives, hands ball to CLE. Then immediately steals back, leading to a brick 3 for D Lee.

Quietly poignant moment there. D-Lo gets stopped, swings ball to a weakside curl, which makes a ton of sense if Steph and Klay are there, but in this case it's Chriss and GR3 and it gets ugly. But I guess building habits for their return...

Haha, Draymond nowadays exclusively gets his defensive energy from successful lobs on the offensive end

Ooooh, that Dray-Chriss lob should be good for another 2 minutes of intense D from Dray

When Tristan T actually had the nerve to try to iso Dray, I think that awakened the fires of the four Finals

Chriss also has the important skill of dunking the ball so that it goes through the basket very fast and bounces high off the floor. Looks really cool and slows down any counter attack. (This is more than 10% serious, but less than 90% serious)

I *think* Dray was trying to end Q3 by running that fake PNR, weakside slip play (usually for Klay) for GR3, but everyone was completely in chaos and they got nothing but a Dray hoist.

That's actually a nice set GSW could stand to use more. Dray and Chriss on wing, D-Lo curls. Chriss dives. Dray either gives D-Lo handoff, or lobs to Chriss.

What is this Victory that people speak of? I am not familiar with these strange customs
Subscriber Comment Question
First of all, we love you all. If you aren't subscribing, we still love you as long as you're reading us.
If you ARE subscribing, what's up with that? We've existed for only TEN days, and you already are betting on us and our community. Many of you bet a whole year's worth on us. We really feel inspired by your support.
So we've been batting around the idea of having a more intense level of subscription. No names yet, but think Super-Subscriber, MVP Level, etc. This would cost more than a normal sub, but also have more perks. So I'd like your help thinking about what extra perks would be cool, and what a reasonable asking price would be.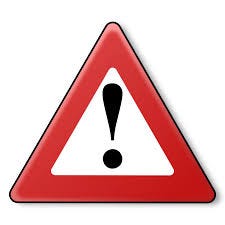 WARNING. There is no guarantee that we will act on any of your suggestions or price points! Your brilliant ideas may be difficult to scale, to monitor or have legal dangers!
But I still want to hear your bright ideas. So please, cover up the rest of this post, which contains some of our random ideas.
Think of your own ideas, and jot them down before reading onwards.
Okay, here are some brainstorm ideas. Again, the same No-Guarantee above holds our own idea. They could be foolish.
Be listed in the About section in a special Hall of Fame section

Once a month, have a guaranteed (safe for work) Q in LGW Mailbag

Once a month, guaranteed to have PMC ask a professional question of player/coach

Once a month, watch a game over videoconference with LGW crew

Once a month, get (safe for work, non-commercial) retweeted by @letsgowarriors

Annual live party?

Author-signed copy of Golden Age: The Brilliance of the 2018 Champion Golden State Warriors

Let's Go Warriors T-Shirt or other swag

Request custom Explain One Play video for one play
Okay, please comment away!