Discover more from Dub Nation HQ
High Quality coverage of the Golden State Warriors with the best commenting community in the world.
Over 3,000 subscribers
Draft Lottery night - Warriors odds, and watch details
Plus, a bunch of Playoff stuff as the Orlando Bubble continues on with another quadruple header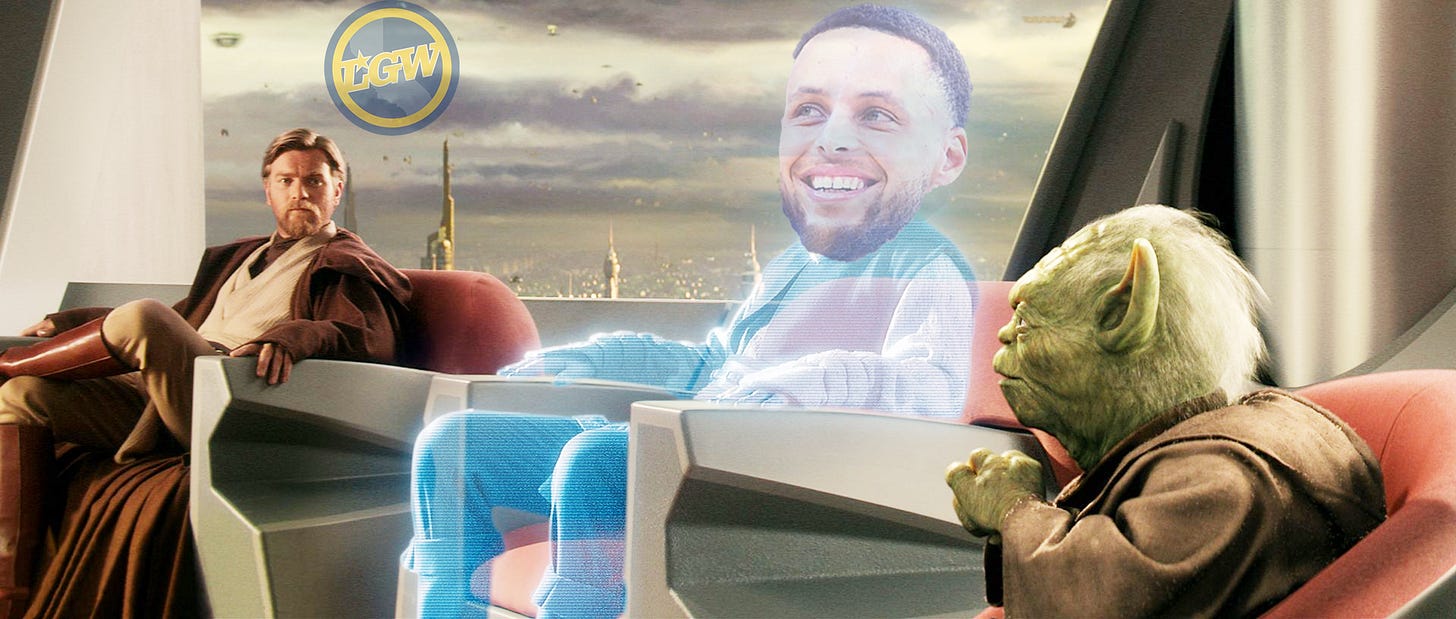 "We will figure this out."
When Stephen Curry sent that tweet, it wasn't to excuse past poor performance, it was a call to action. Well, a decade or so later, he's headed to the NBA Draft Lottery (virtually speaking) and the Golden State Warriors are once again staring into the face of an unknown future.
When is the NBA Draft lottery?
Originally scheduled for May, like much of the world, the NBA Lottery got pushed back a bit due to… [gestures around at the United States]
When: August 20th, 2020

Time: 5:30 p.m. PST

TV: ESPN

Stream: ESPN app
The Draft lottery drawing will be conducted virtually and shown on ESPN right after Game 2 between the Bucks and Magic.  
What are the Warriors odds for their draft position?
Golden State is by far most likely to land pick number 5. But here's where the fun of this lottery comes into play. Because of their struggles this season, the Warriors (along with the Cleveland Cavaliers and Minnesota Timberwolves) have the highest possible chance of landing a top three pick. The real advantage to being the worst team in the league, under the "smoothed" system, circa 2017, is a guaranteed pick at spot 5, or better.
So grab your prayer beads, set up those alters, burn whatever you have to burn to call in favorable fortunes:

From the extremely useful Tankathon site, here is a summary of the chance for all the teams that can land a Top 5 pick.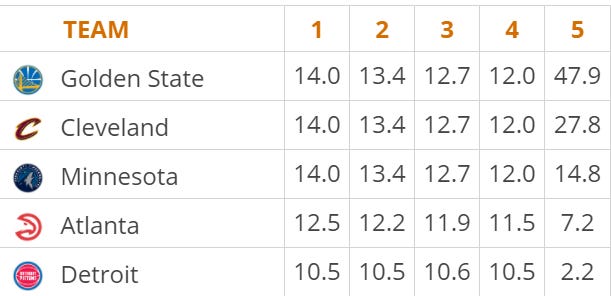 This should be a relatively quick show - slated for just thirty minutes - but one well worth watching. In addition to the team's draft fortunes, the show will include an interview with three-time NBA Champion Steph Curry, who will represent the Golden State Warriors during the lottery, as per ESPN.
Who is Golden State targeting in the draft?
Don't expect a ton of clarity here, even after the draft positions are set.
Consensus seems to be LaMelo Ball, Anthony Edwards and James Wiseman as top-three , with some combination of Obi Toppin, Deni Avdija, Onyeka Okongwu either close behind, or even on the same tier.
So while we will get some clarity on where the Warriors will be picking, it's unlikely that knowing this information will get fans and media any closer to predicting the "who" of this year's draft.
Be sure to check out Eric Apricot's excellent round up of draft prospects.
Too long didn't read: no one knows what's going on, trading the pick for some sort of advantage is the safest bet. Unfortunately, this is also one of the more unlikely scenarios, given that all the factors that are pointing the Warriors away from investing a top 5 pick in such an uncertain talent pool, are also known by any potential trading partners.
Today's game schedule and yesterday's results
The Jazz-Nuggets, and Mavericks-Clippers series were both tied up at 1-1 yesterday, as both of the underdog teams came back after losing game one, to even the series; while both the Raptors and Rockets pulled away for a 2-0 lead over the Orlando Magic and OKC Thunder, respectively.
Today's games are already underway as I write this, but mostly, I'm just excited to tune into that Blazers-Lakers game tonight at 6 - right after the draft lottery!