Discover more from Dub Nation HQ
High Quality coverage of the Golden State Warriors with the best commenting community in the world.
Over 3,000 subscribers
Game Thread: Curry out as battered Warriors take on the short-handed Tampa Bay Raptors.
Curry will sit due to that tailbone; Looney, Poole, status unknown for today's matinee
The cool thing about this current iteration of the Golden State Warriors is that there's always something good (and something bad) to discuss. With just 20 games remaining in the year, it's been a rough ride for a Warriors team that lost a ton of talent just two seasons ago. While there's still plenty of room for hope, this rocky season has illustrated just how far the Warriors have to climb to retain their position atop the NBA power rankings.
Stephen Curry, who has been painfully playing through a bruised tailbone will not play today. Look at this man's face after getting knocked to the ground - something that has occurred repeatedly in the two games he's been back.
The Toronto Raptors haven't dealt with injuries in the same way, but there are a lot of parallels in how steep and sudden the drop from the top has been. In a talent-driven league, both the Warriors and Raptors are getting their noses shoved into the stinky underbelly of the league while trying to thrive after losing skilled players. For Toronto, Kawhi Leonard started the exodus, but equally critically, the team also saw key frontcourt players, Marc Gasol, and Serge Ibaka depart as well. It has fundamentally shifted the dynamic of the team, and the path of their franchise.
The Raptors, playing temporarily in Tampa Bay, Florida due to Covid-related travel restrictions between the United States and Canada, are wildly short-handed tonight - and the team is also carrying two empty roster spots.
It's indicative of how rough this season's been that the Warriors' win tonight is far from a given.
We'll update this space as soon as injury updates are available on Poole and Looney. Note that if Looney is out, it would mean that Draymond Green will be the only Warriors playing tonight that appeared in a Warriors uniform against the Raptors in the Finals less than two years ago. The Warriors haven't done well this season (or really, ever) without Curry. The team is just 1-6 in games played without the first born Splash Brother.
---
GAME DETAILS
WHO: Golden State Warriors (23-25) at Toronto Raptors (18-30)
WHEN: Friday, April 2nd, 2021 // 4:00 pm PST <— EARLY
WATCH: NBCSBA
---
The good news: the Warriors core is still solid
Even without Klay Thompson, the Warriors core is viable. Though it's becoming increasingly clear that the youth movement is going to need to pull off some serious breakdancing moves if they want to really help Curry win another ring. Draymond Green pitched in with 16 points (and led the team with 8 assists), Curry had 36 (and led the team with 11 rebounds), and Andrew Wiggins went for 23 - all efficiently scored.
That's a core that you can ride with - especially once Thompson returns.
As someone who was h̶u̶n̶g̶ ̶o̶u̶t̶ ̶t̶o̶ ̶d̶r̶y̶ reasonably skeptical about Wiggins, this season has done a fair job of assuaging my concerns. With an emerging elite defense, and a pleasantly surprising rise in his shooting percentages, Wiggins look more and more like a keeper.
Of course, the Warriors would prefer to swing him out for a mega star, but if that doesn't pan out, at least Wiggins' improvement while with the Warriors means that there's a viable wing to put alongside Thompson, who will be coming back from two major injuries, and having missed two full seasons of basketball.
Against a tanking Raptors team, and playing without Curry, this will be a game where the Warriors need the best version of Wiggins to show up. It seems like all season there's been someone laughing maniacally while vigorously alternating the switch that controls Wiggins and Oubre's game performances, but as coach Steve Kerr said last night, it's getting a little tiresome talking about how the team needs to be more consistent. If they can't do it, then it's just gum-flapping noise.
"There should be a sense of urgency because this is the stretch run, but there is time for us to get it going. But it's just cheap talk if we don't actually play like it. We can't turn it over, and we can't keep fouling jump-shooters."
The bad news is really almost everywhere else. Jordan Poole seems to be playing his way into the Warriors long-term plans, and Damion Lee is having a sneaky good season - but there's also been a lot of disappointment.
In order for the Warriors to rise again they need some of these young projects to develop. Projects like Poole and Lee are nice, but the Warriors main problem isn't that they lost Patrick McCaw (three-time NBA champ), but rather the more critical players that are higher up on the depth chart.
Heat coach Eric Spoelstra spoke a bit about this last night:
"I'm sure they're definitely missing Klay, but I think you can make an argument they miss Andre equally as much. He does so many things that help you win. We're the beneficiary of that. I think that's a big part of why were able to have success in the playoffs last year. He shows up in big moments, does all the little things."
The Warriors had 20 turnovers to the Heat's 11 last night. The Heat also took 29 free throws. It's the sort of attention to detail that Kerr has always harped on, only now, he is much more literally accurate than before. This used to be a team that could actually turn the ball over 20 times and still win. Not anymore. The margins of error have evaporated like a fart on a motorcycle, leaving Golden State with a slim chance for wins - even when everything goes right.
Last night, the team lost despite Curry, Green, and Wiggins all having excellent games. But look at Oubre and Wiseman's points per possessions (PPP). The starters had 17 of the team's turnovers, but it was off nights from 2 of the 5 starters that really hampered the team.
The Gold Blooded King appears on a Raptors podcast
I love a good basketball podcast, and when Daniel Hardee hops on one, it's bound to be a riveting listen. Both he and LGW friend of the program, Dr. Thomas Bevilacqua joined some old friends at Raptors HQ for a rollicking discussion.
I already listened to the whole thing, and I can promise that you'll have a good time in there. Plenty of Kyle Lowry - and I think Tom gets the entire group to go "Ooooooo" after an especially spicy serving of slander.
It's such a wild relationship that the Warriors and Raptors have. After those weird Finals, both teams have succumed to the heat death pressure of the Universe, and are struggling to maintain their elite status… maybe it's already too late - as the Raptors are legitimately bad right now, and the Warriors are floundering with windless sails adrift in a sea of mediocrity, while trying to chart a course out of the morass.
Friday music!
That's right friends, it's the feature that absolutely no one asked for! Thanks for reading and being part of our community!
For today, I want to get a little bit serious and bump something meaningful. Mike Park is a legend in the local scene, a huge Warriors fan… and he also happens to be asian. His band has put together this angry anthem that you can either just listen to for free, or donate whatever you want - because bandcamp is waiving all their fees today, any money you put in goes directly to an organization that is working to combat Asian American and Pacific Islander hate - which has been rising due to rhetoric from certain vocal segments of our political landscape.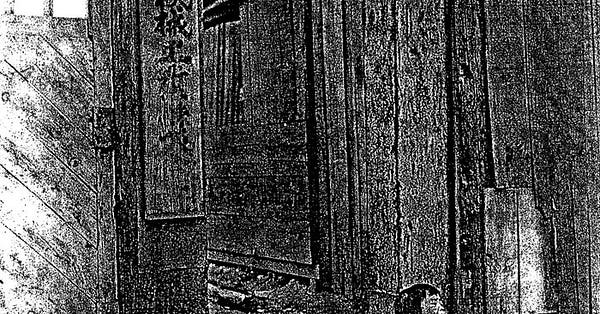 asianmanrecords.bandcamp.com
Division In The Heartland, by The Bruce Lee Band
All money from this track will go to #stopasianhate https://stopaapihate.org/
Happy Friday everyone! Be good to each other, and Let's Go Warriors!!!!