Celtics Raptors Game 7! Also, Harden wilts under pressure (again)
Houston has a problem, but no one cares because the Eastern Conference has attracted everyone's attention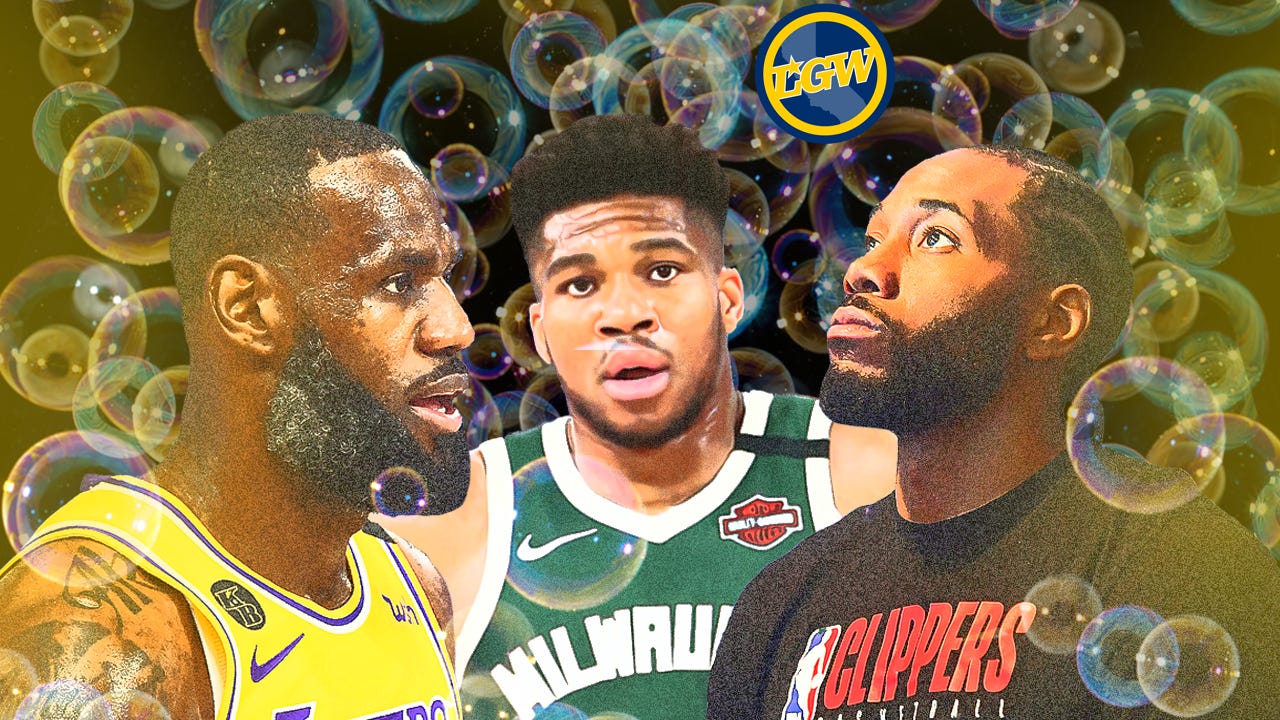 Ahh, you smell that? No, that's not the ash-chocked air, it's the smell of two elimination games on today's NBA calendar. Coupled with some well earned sports hate for James Harden, and you've got the makings for a very happy Friday.
Harden, Rockets pushed to the brink - yet again
In this topsy turvy world, where the Sun shines a dull orange, and no one has done anything cool with their friends in months, it sure is comforting to see that some things haven't change. James Harden and the Houston Rockets are once again facing elimination - and a ton of internet ridicule - after the Los Angeles Lakers completely dominated last night to take a 3-1 lead in the Western Conference Semifinals.
Firstly, credit to a very strong Lakers team. Led by strong showings from stars Anthony Davis (29 points, 12 rebounds, 5 assists) and LeBron James (16 points, 15 rebounds, 9 assists), they also got a ton of help from a couple of role players - Alex Caruso pitched in with a career high of 16 points and playoff Rondo made a big appearance yet again with a near triple-double (11, 10 and 8).
James Harden did not play great, just 2-11 from the field, with 5 turnovers. The Rockets face an elimination game tomorrow and seem woefully short on answers as the Lakers have dominated them on both ends of the court.
This is nothing new for Harden, and that is becoming a looming problem for Houston. Let's review Harden's elimination series' performances:
2013 First Round: With teammate Patrick Beverly taking out the Thunder's second best player by diving into the knee of Russell Westbrook, Harden shoots just 9 of 22 in a critical game 3 loss, and his team is quickly dispatched;

2014 First Round: Harden's second year of being an All Star, he gets outplayed by rookie Damian Lillard to another unceremonious early playoff exit;

2015 Western Conference Finals: Harden (again at home, again needing to win a game to avoid going down 0-3) crumbles badly shooting 3 of 16 from the field and getting definitively outclassed by one Steph Curry, who had 40 on 19 shot attempts;

2016 First Round: The Rockets play the 73-9 Warriors in the first round, but Curry slips on someone's sweat and gets injured in this series, playing a total of just 38 minutes throughout the series. But Harden fails to step up once again. In game 4, down 1-2 in Houston, Harden goes 4 of 13, and the Rockets are blown off the floor by nearly 30 points;

2017 Semifinals: Harden, at home, needing to win to force a game 7, against a Spurs team without Kawhi Leonard… 10 points on two made field goals;

2018 Western Conference Finals: After going up 3-2 Harden goes 4 of 12, and then 2 of 13 on threes in games six and seven, respectively. Both losses, but those 27 missed threes for the Rockets in Game 7 will be a record that stands in the history books for quite a while.

in 2019 Harden's team blew a golden opportunity when Durant went out in Game 5 to go up 3-2 and then in Game 6 at home to force Game 7.  In Game 6, Harden had 4 turnovers down the stretch - though frankly Game 6 was more about Steph going nuts than anything.
Now it's the year of fire and ash (2020), and Harden once again is vanishing under the brightest lights. The free throw-loving star scored a meager 5 points in the 4th quarter to go down 1-2 in the series; followed by last night's stinker: 20 points on 2 of 11 shooting (1 of 6 from deep).
Already, pundits have opened the Rockets salary sheet, and are wondering how exactly the Rockets move forward from this moment. Win or lose (ok, probably lose), the team in Houston has large chunks of long-term salary on the books, and is bereft of assets after chucking everything they had at a Chris Paul for Westbrook trade.
Raptors Celtics Game 7!
There's something very special about a series like this. Two evenly matched, well coached teams have battled back and forth all series. After looking like an easy out early, the defending champs have smelled the maple syrup and turned away from the brink of an early 0-2 hole.
The series has featured multiple game-winners, a double overtime game, and metric tonnes worth of drama. Toronto won a game trailing by two points with a mere half second left in the game!
Waiting in the wings are the Miami Heat, but first, someone has to win this series to advance. In a series as close as this one, the results of today's game are a toss up - but I guess you could say that about any Game 7?
Anyways, tune in tonight at 6:15 on TNT for this one. I don't know who needs to hear this, but if you are at all available, this is going to be a must-watch game for NBA fans. Remember that with the draft pushed back even further, and unknown Covid recovery times, these NBA playoffs may very well be the last basketball we get to see in 2020.
Also, Clippers Nuggets?
I don't know, I guess I should briefly talk about this but I can't.
Clippers can eliminate the Nuggets tonight - and probably will. I've never been a big believer in the Nuggets, and they've looked severely outmatched against one of the team out of Los Angeles that seems destined for the Finals.
Kawhi Leonard is continuing to impress, as he smoothly dominates the court. I am more interested in talking about who the Lakers have that can cover him, but we'll save that discussion for another day or two.
Happy Friday!
Feel free to skip over it, but on the off chance you want some new music, I've been tracking down my favorite musicians' side project bands. Here's Mike Park (Skankin Pickle, etc) with a song that is as warm, and somehow grey, as the air is today.
Hope you are all staying as safe, and as sane as possible these days.